Slow down a little, catch up with friends, and try some of the most creative food on the Wild Atlantic Way.
Because we love things that taste good! We are committed to finding the most interesting and delicious food that taste incredible and feel great.
The oyster is your world here! A gourmet delights!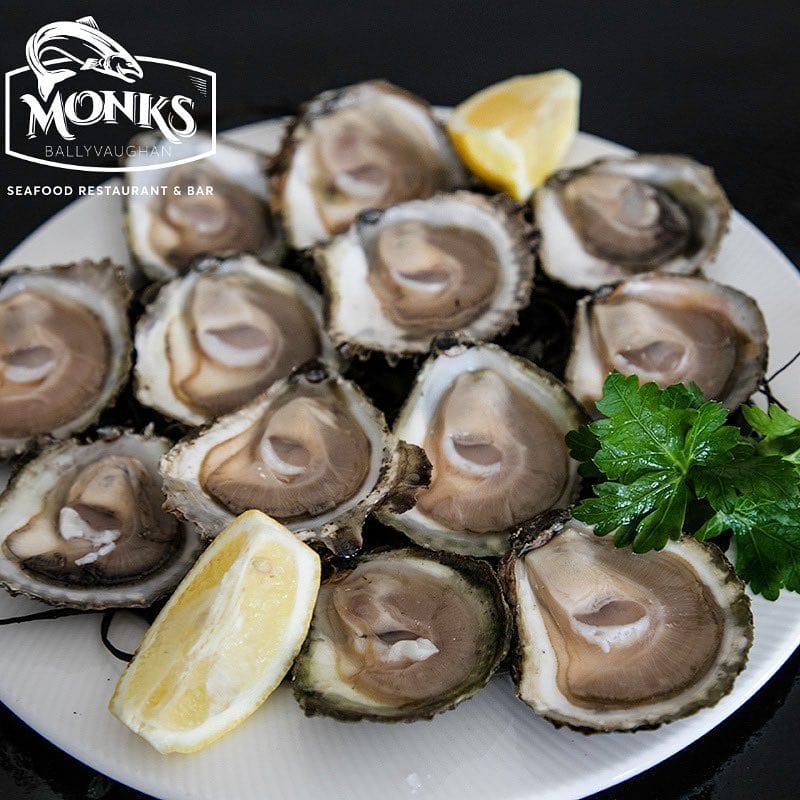 Native Oysters are in season and they are now available at Monks! Native Oysters are only available from September through to April.
Enjoy NATIVE Oysters at Monks Ballyvaughan – NATURAL or GRILLED (the grilled oysters are coated in a garlic herb crumb). Delicious!
Hmm… what to order? Steak, steak or the other steak? To be fair, there are other choices, including crisp duck confit and catch of the day, but with different cuts of beef on offer, it's clear what this restaurant does best.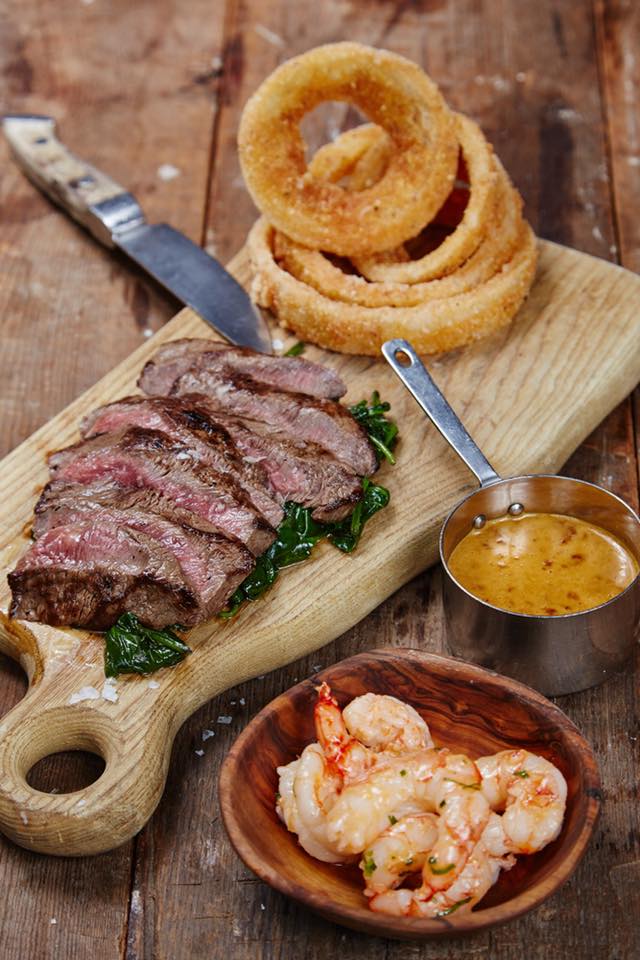 But if you want to start with steak try something different like FILLET STEAK TARTARE served with a poached free-range egg yolk & a potato and horseradish sauce. A wonderful starter!
Fancy a drink? Call into the Spanish Armada Bar! Relax with friends & warm yourself beside the open log fires in the lounge @belleekcastle! The casual afternoon menu is available from 2.30pm in the Spanish Armada Bar!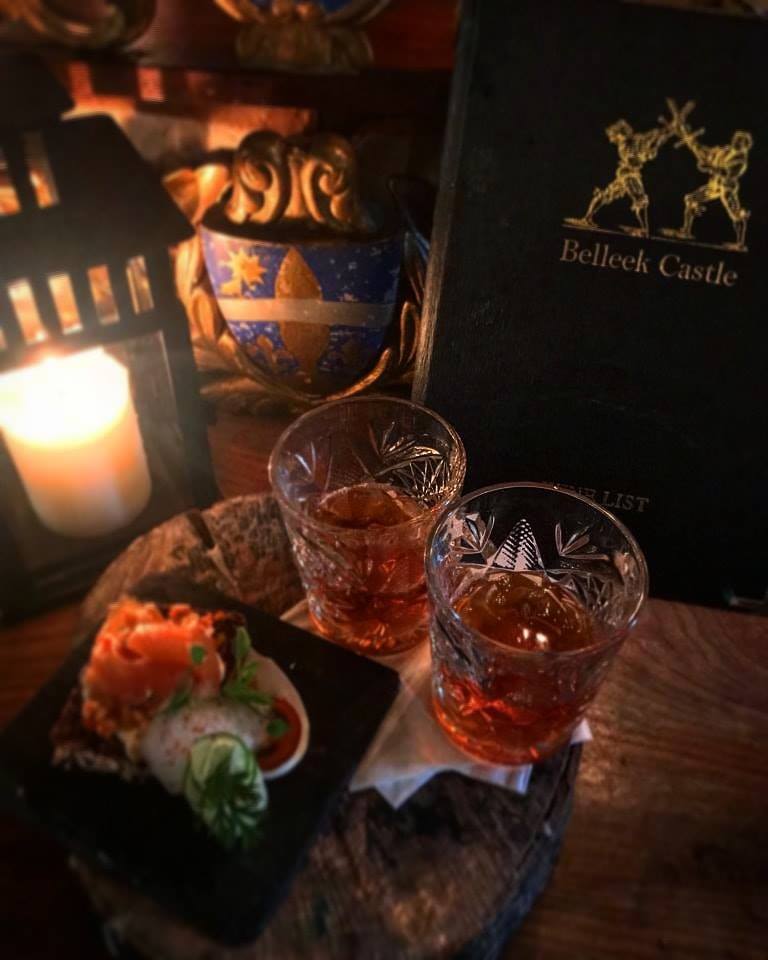 If you want to experience an elaborate 2AA Rosette cuisine Library Restaurant at Belleek Castle Ireland is the perfect place to do so. The Library Restaurant is open daily from 5.30pm.
Choose your food adventure as the chef explores local, seasonal produce from land and sea with a considered, less-is-more approach. Try their signature dish: The Drunken Bullock: flambeed spiced fillet steak on a sword!
4. Gallaghers Seafood Restaurant
Must try: whole roast seabass with an oriental glaze.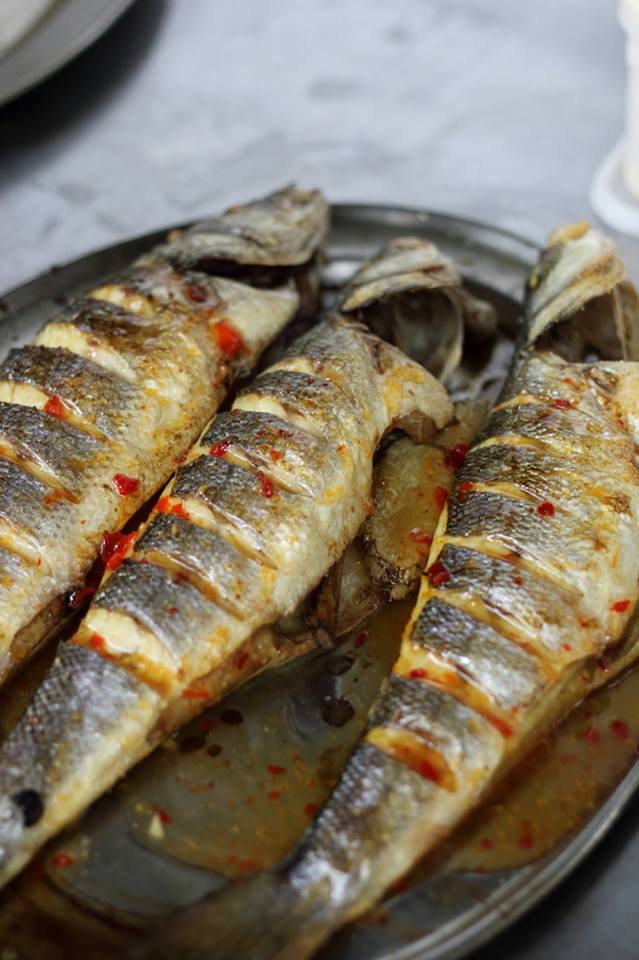 Tuck in and imagine how good life would be if all food tasted this fresh.
5. Dela Restaurant
Food is fresh, free-range and organic when possible and the colours and ingredients always reflect the season.
Brunch calls for classics. And brunch at Dela is all about showcasing local ingredients. The focus is on simple tastes, because the traditional brunch is a long affair over two or three hours.

Go ahead and Instagram it – you won't be the only one.
6. The Butterbean restaurant
If a burger always brings a smile to your face, these ones will have you grinning from ear to ear – they're that good.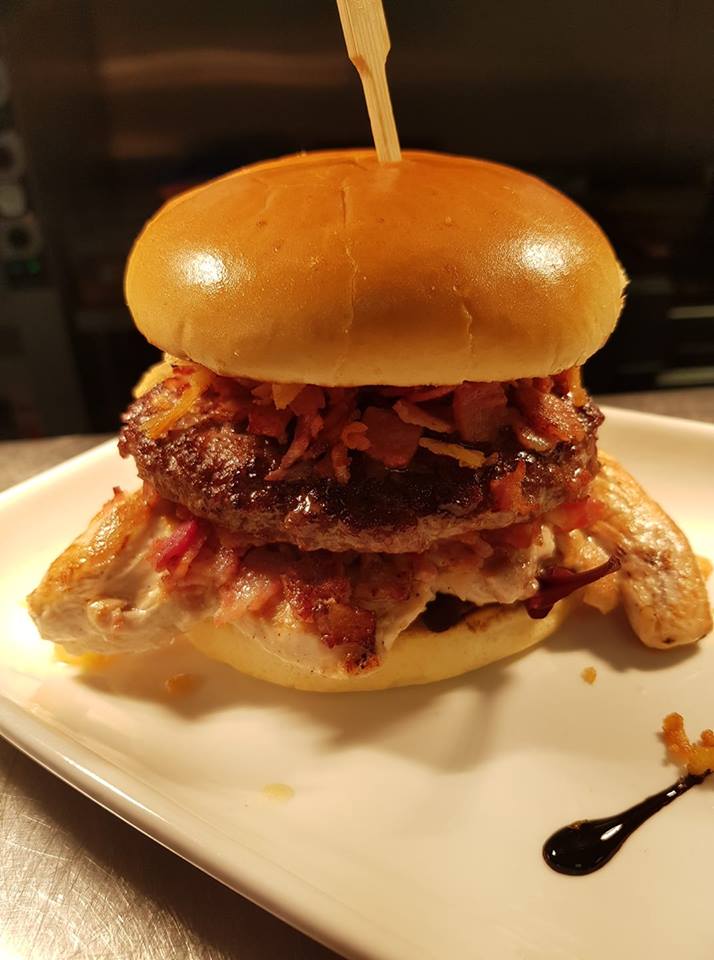 Settle in – this is easygoing, unpretentious dining at its best.
7. Vikkis Cafe and Wine Bar
Warm service adds to the homely charm, as do unfussy desserts such as cherry pie, pecan pie or Toblerone cupcakes. All homemade and delicious!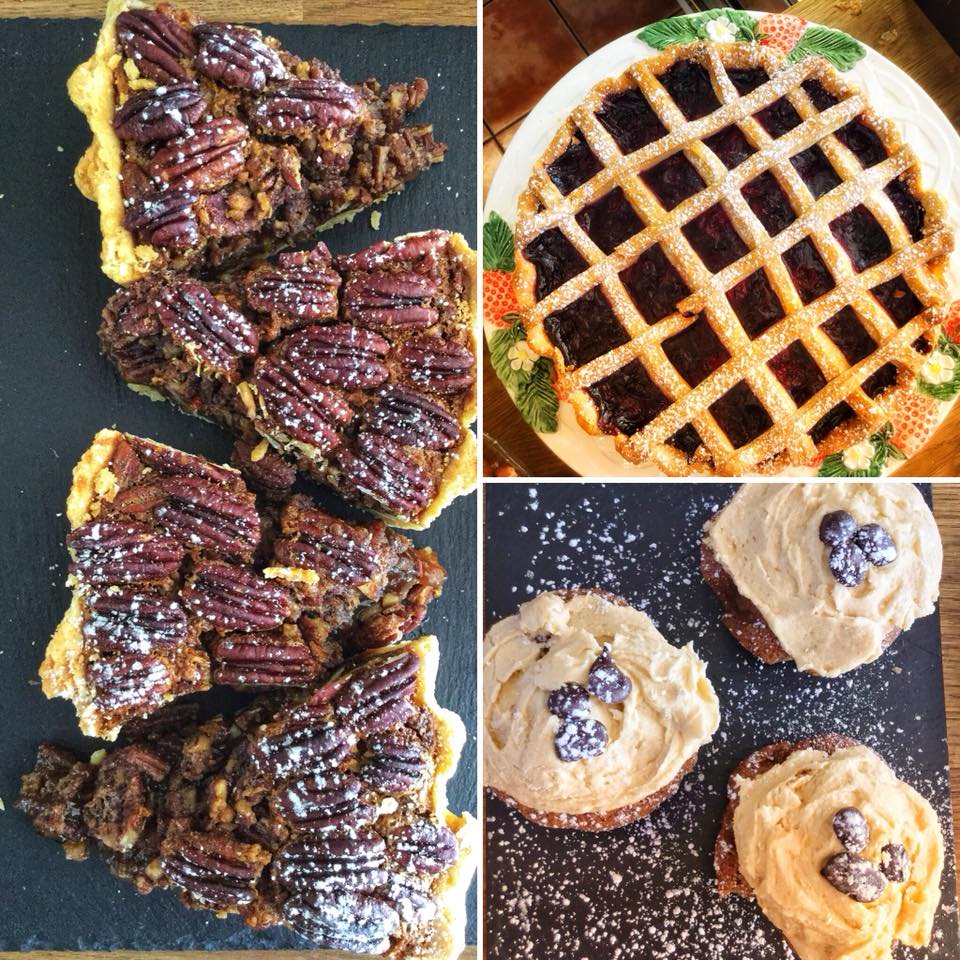 Nothing screams 'cheat day' quite as loud as that!
8. The Galleon Restaurant
Does your list with good intentions starts with eating healthy-ish? If it does, go to The Galleon!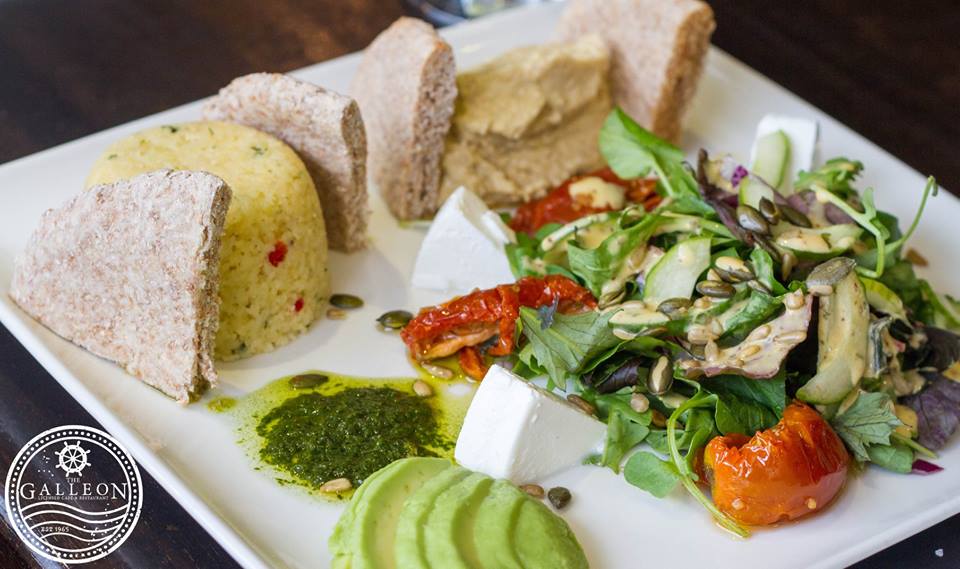 Because good intentions don't have to be boring… try the Superfood Salad at The Galleon…it's (as they say!) scrumdiddlyumptious!
And it will set you up for the rest of the day.
9. Lemon Leaf Café Kinsale
Mouth-watering options abound, but you must try the Cajun Chicken Filet with basil mayo.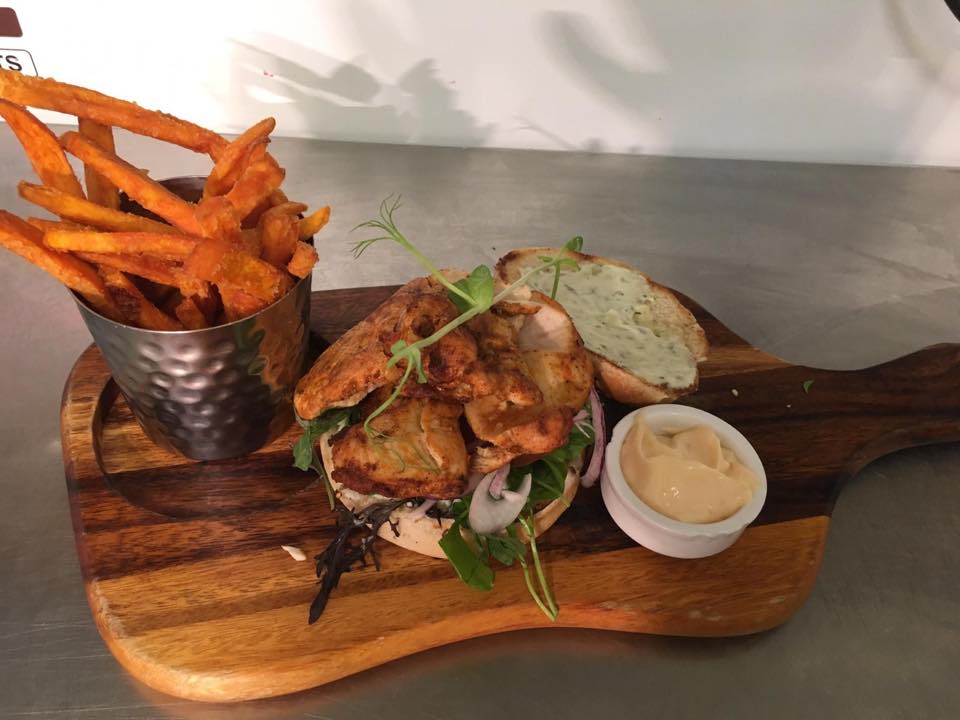 Moist, tender and bursting with flavour.
Our advice? Arrive hungry.
10. Perry Street Market Café
Chunky breaded cod… it is good! Revamp your routine with these Goujons of Cod. Simplicity at its best!