are one of Ireland's most visited attractions. Stretching for 8km along the Atlantic coast of Clare, the cliffs reach 214m at their highest point at Knockardakin. Midway along the cliffs you'll find the environmentally friendly visitor centre set into the hillside. You can also discover O'Brien's Tower, a 19th-century tower, and access 800m of protected cliff-side pathways with viewing areas. There are many points from which to admire the Cliffs of Moher. From the main platform, you can see the south cliffs toward Hag's Head, a natural rocky promontory that resembles a seated woman.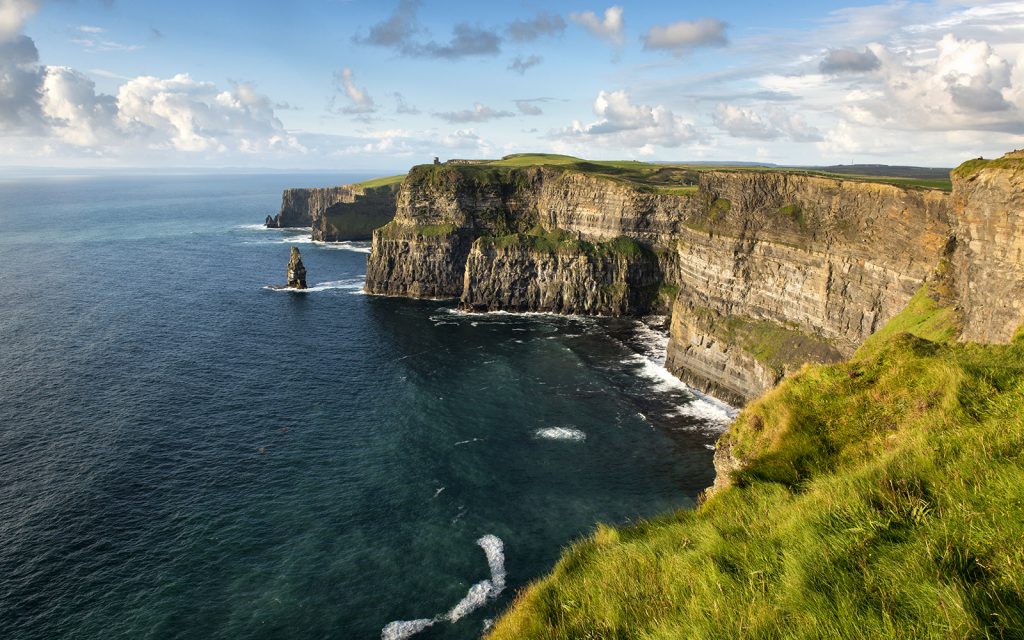 Important Information
Price: Adult: €6; Student: €4,50; free for child (-16 years old)
Opening Hours Visitor Centre: Every day to 9.00am to 5.00pm except 24,25,26 December.
Car Park Price: €6.00 per car
Distance from Dublin Airport: 3h30 – 266km
Distance from Shannon Airport: 1h – 64 km
Travel by bus: Take bus Eireann Route 350
Departure: Galway – Arrival: Cliff of Moher
Price: Adult: €16,15 ; Student: €12,82 ; Child: €9,50
Restaurants around 5 kilometers:
Stonecutters Kitchen, Doolin, Clare
Barrtra Seafood Restaurant, Barrtra, Lahinch, Clare
Randaddy's, Lahinch Seaworld, Lahinch Beach Front, Lahinch
is a must on your itinerary to Ireland. This is your chance to experience a window on Ireland's past and explore the acclaimed 15th century Bunratty Castle and the 19th century Bunratty Folk Park. Bunratty Castle the most complete and authentic medieval castle in Ireland. Bunratty Folk Park Enjoy the sights, sounds tastes, scents, of this enchanting place as you stroll from house to house or around the charming village street complete with school, post office, doctors house, hardware shop, printers and of course the famous McNamara's pub!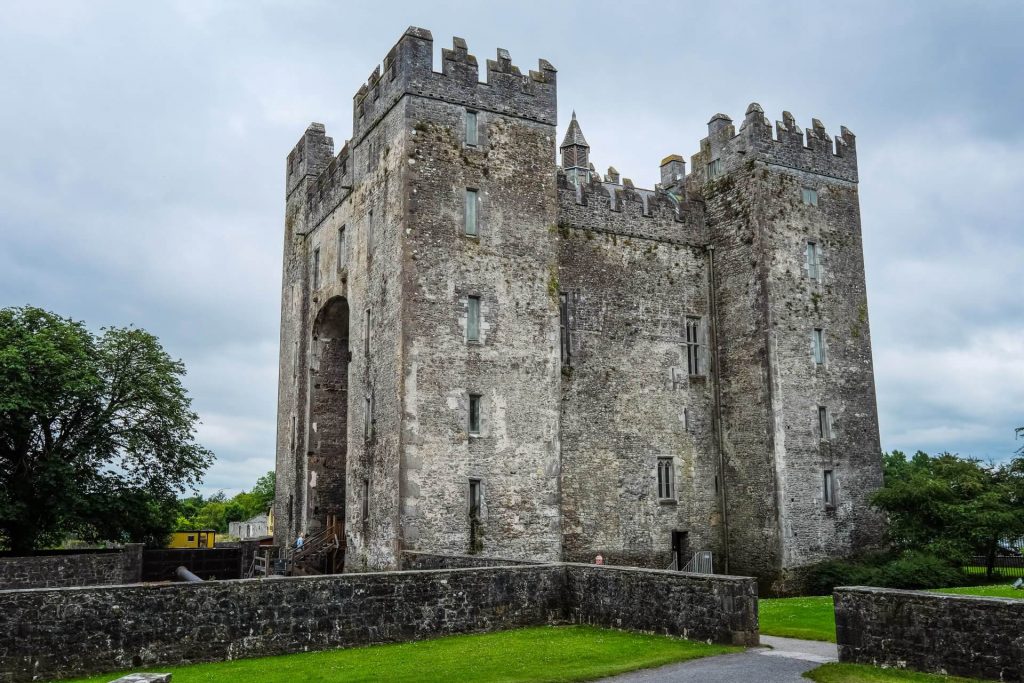 Important Information
The castle is open 9am to 5.30pm, last admission to the Castle is at 4.00pm.
Price: Adult €11.55; Child 0-5yrs Free and 6-16yrs €8,95 ; Senior €10.45
You can book online. It is recommended a minimum of 1 hours to discover the castle.
Distance from Dublin Airport: 2h20 – 225km
Distance from Shannon Airport: 15 min – 12km
Travel by bus: Take the bus Eireann Route 343
Departure: Limerick – Arrival: Bunratty
Price: Adult: €4,75; Student: €3,80; Child: €2,85
Restaurants around 5 kilometers:
The Creamery Bar, 1 Castle Gardens, Bunratty West, Clare
JP Clarke's, Old Bunratty Road, Bunratty West, Clare
Gallagher's Seafood Restaurant, Bunratty West, Clare
Travel along Loop Head Drive and discover the famous lighthouse with a driving route peppered with beautiful flora, the headland teeming with coastal birdlife and views that unravel all the way to the Cliffs of Moher. Head to the top of the lighthouse to take it all in from a 90 metre height and keep an eye out for the dolphins.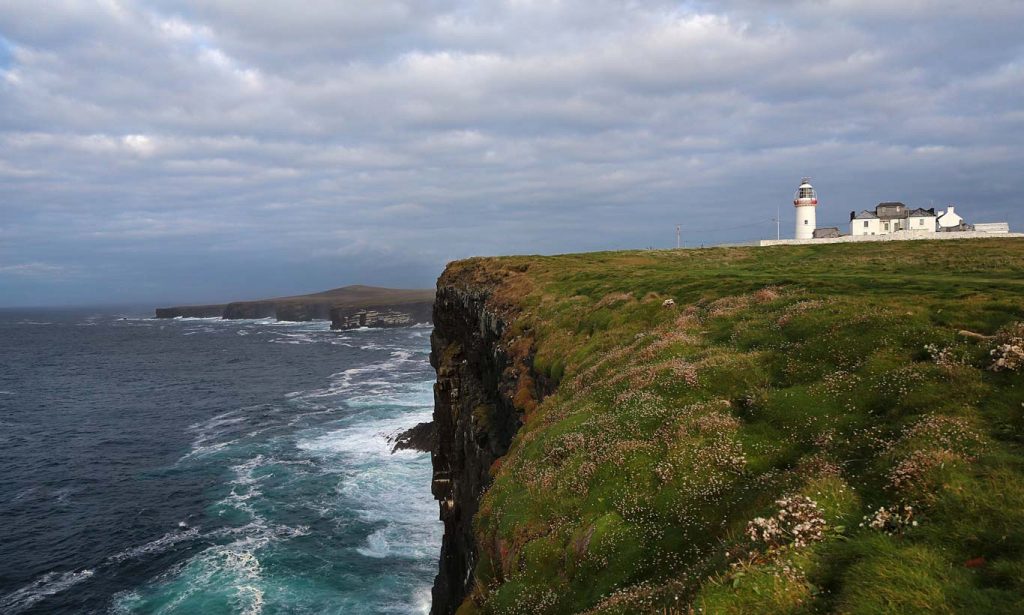 Important Information
It is open to the public every day from the 16th March to the 5th November from 10.00 am to 6.00pm.
Price: Adults: €5; Children: €2; Family Ticket: €12
Distance to Dublin Airport: 3h40 – 323 km
Distance to Shannon Airport: 1h30 – 100 km
Travel by bus: Take the Bus Eireann.
Departure: Limerick Bus Station – Arrival: Kilkee City : €19.00
You can Rent a Bike in Kilkee and go on to Loop Head Lighthouse (1h25 = 27 km)
Address to rent: Williams Rent a Bike Bicycle Hire, the price is €15 per day.
Restaurants around 5 kilometers:
The Lighthouse Inn, Kilbaha
Situated in the southeastern extremity of the Burren region of Co. Clare, Dromore Woodland Nature Reserve is an area of approximately 400 hectares. It is owned by the Irish State and was established as a nature reserve in 1985 because of the diversity and richness of its flora and fauna.
This richness comes from the fact that it has many different habitat types including a river, lakes, turloughs, callows (flooded meadows), limestone pavement, fen peat, reed beds and rich woodland species.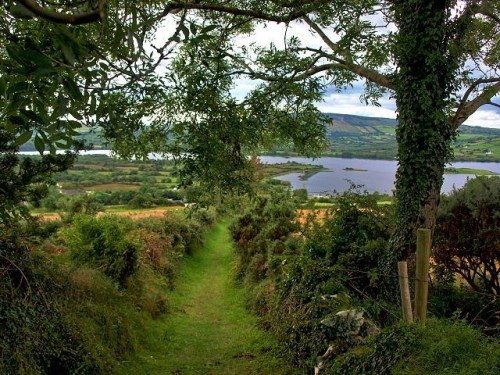 Important Information
Two self guiding nature trails of approximately 1hr exist within the woodland and a section of the 140km Mid-Clare Way also passes through. This loop overlaps on part of the Castle Nature Trail and the Mid-Clare Way. The loop starts at the main car park – an Information Centre opens from June to September.
Free parking
Distance to Dublin Airport: 2h28 – 243km
Distance to Shannon Airport: 28min – 34.4km
Restaurants around 10 kilometers:
Cloister Restaurant, Abbey Street Lower – 8,8 km from Dromore Wood Nature Reserve
Town Hall Cafe, Old Ground Hotel O'Connell Street Old Ground Hotel – 9,2 km from Dromore Wood Nature Reserve
The Dining Room, The Market Upper market street ennis – 9,3 km from Dromore Wood Nature Reserve
Bofey Quinns Bar & Restaurant, Main Street Corofin – 7,3 km from Dromore Wood Nature Reserve
The Market Bar, Merchant Square – 9,1 km from Dromore Wood Nature Reserve