is located in Letterkenny. There are bus trips in the parking and visitor's centre and the castle, but I highly recommend packing in some walking shoes and taking the road less travelled! Watching the sweeping landscapes of Donegal then seeing the lush greenery and the imposing face of the castle come into view is a sight worth appreciating.
The Castle itself has guided tours, and I cannot recommend them highly enough. Their guided staff are very friendly and clued-up, The tour highlights the changes the castle has undergone through the years and the different owners, and the decor is fantastically well kept and preserves.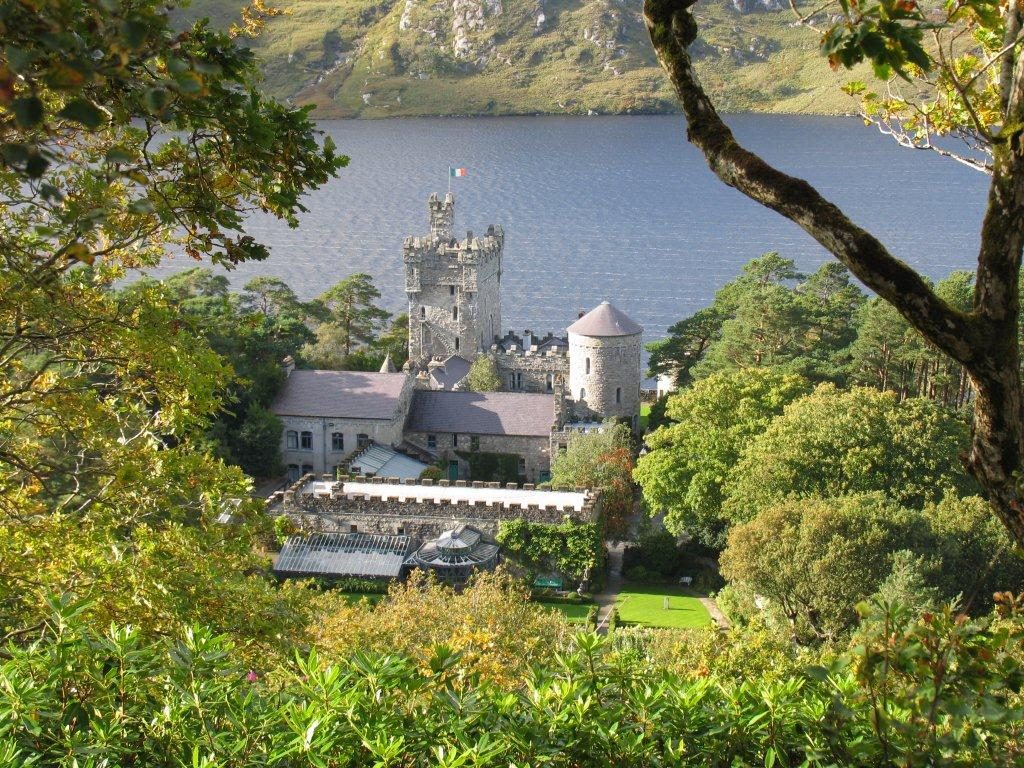 Important Information
The entry to the Park is free.
Car Park, Toilets, Restaurant, Audio Visual
Opening times November 1st to March 16th : the visitor centre is open from 9.15am to 4.45pm
March 17th to 31st October : the visitor centre is open from 9.15am to 5.30pm
Castle prices : Adult: €7; Concession Castle Ticket: €5; Family Castle Ticket: €15
You can take a bus to visit the park : Bus prices: adult: €3, Single ticket €1.50
You can take rent bike to visit the park: 3hour for electric bike: €18; Hybrid bike: €12; Kids bikes and buggies: €6 – contact 087 6655599 or info@grassroutes.ie
Distance from Dublin Airport: 3H30 – 254 km
Distance from Shannon Airport: 4H30 – 340 km
Travel by bus: 
You can take a bus tour with Donegal Tour. This bus tour pass by Glenveagh National Park&Castle, Errigal Mountain, Wild Atlantic Way&Bloody Foreland, Dunfanaghy. The price is 33 and it is every Thursday and Sunday.
Restaurants around 5 kilometers:
Glenveagh Restaurant, Churchill
Don't miss your opportunity to visit one of Ireland's best kept secrets and amazing view on the Wild Atlantic Way. Located in south west Donegal along this magnificent costal driving route are Ireland's highest Sea Cliffs, Sliabh Liag. A visit to the cliffs and the surrounding region is a must on your adventure. Experience the local culture, heritage and people of Donegal against the backdrop of our spectacular and rugged coastline.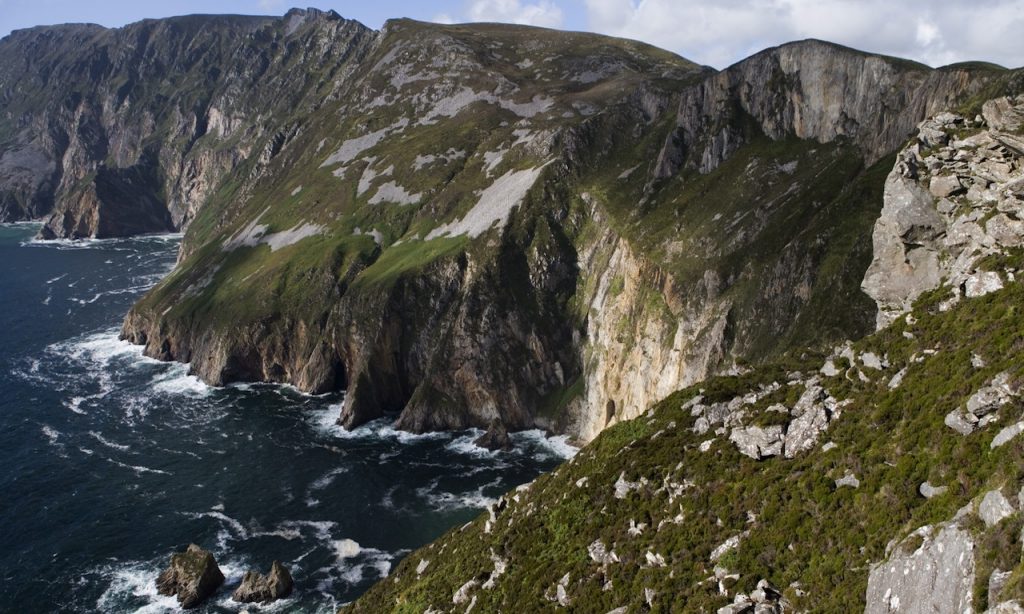 Important Information
Free place, a best place for walkers
Boat tour: Nuala Star Teelin – the tour during 90mins
Bus tour: Sliabh Liag Tours, contact by +353 87 2860 471 and sliabhliagtours@sliahbliagtours.ie and the price is 35€. The departure is Donegal
It is possible to go in Slieve Leage by walking: The Sliabh Liag's Pilgrim Path.
Distance from Dublin Airport: 4h – 278km
Distance from Shannon Airport: 4h30 – 365 km
Restaurants around 5 kilometers:
Kitty Kelly's Restaurant, Killybegs, Largy
Mrs B's Coffee House, Main Street, Killybegs
is an island off the west coast of County Donegal on the magnificent Wild Atlantic Way touring route where land meets sea. Wild and untamed, the island has a rich and vibrant heritage and culture. The Gaelic traditions are still thriving on the Arranmore Island and if you are looking for a real taste of island life, this is definitely not be missed on the Donegal adventure. This beautiful place where way marked trails lead you from sandy breaches to rocky cliffs.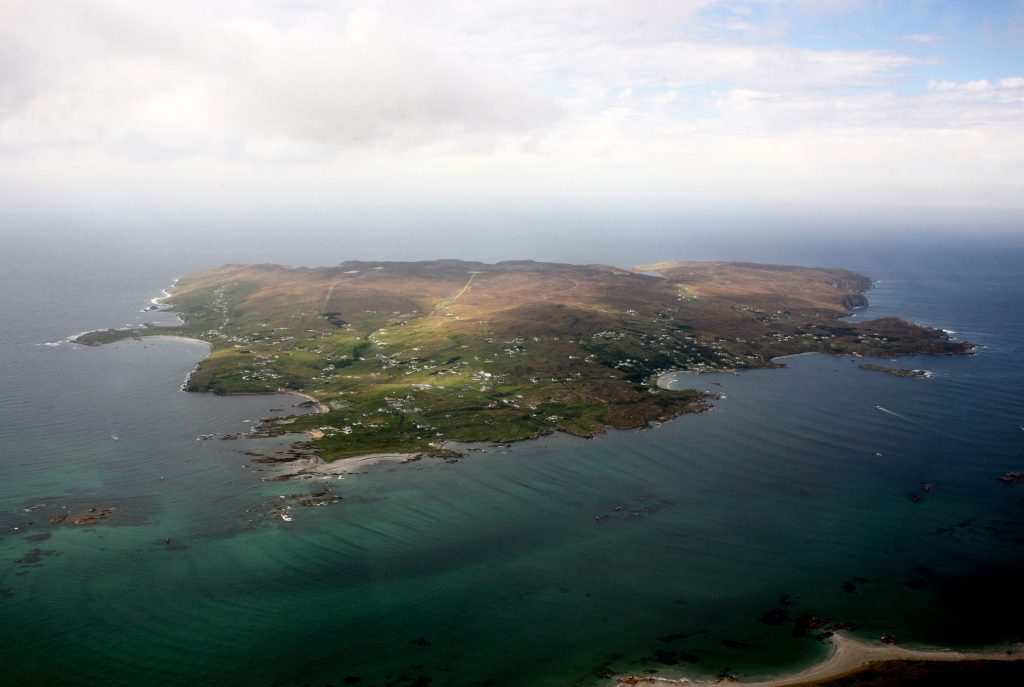 Important Information
The car ferry to Arranmore departs from Burtonport Harbour every hour during the summer months, and the crossing takes just 15 minutes. Pre-booking is advisable on summer weekends.
The ferry price: Adult: €15; Student: €10; Child: €7
The ferry price with car: €30
Distance to Dublin Airport: 3h50 – 284 km
Distance to Shannon Airport: 4h30 – 337 km
Distance to Donegal Airport: 20 min – 15 km
Travel by bus: Take the Bus Feda.
Direction Donegal to Glasgow. There is a stop for Burtonport.
Restaurants around 5 kilometers:
Early'Bar: Leabgarrow, Arranmore Island
Astound and amaze with an unmissable experience with hundreds of amazing tropical butterflies of all shapes and sizes, all in free flight. Be greeted by the sounds of Lorikeets, Turacos and birds from around the globe serenading you through our exotic aviaries and on to the lemurs and miniature monkeys that call Tropical World home, along with racoons, meerkats and more.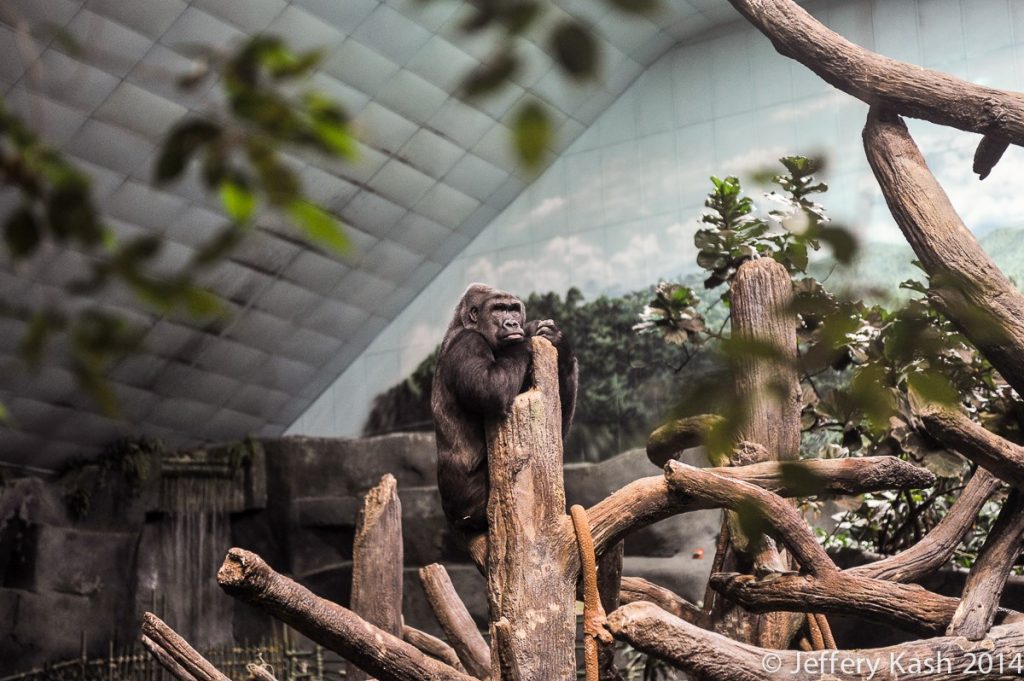 Important Information
Adult €8.50 / Child (under 14) €7 / Accompanied Children (under 3) FREE / Family (2 adults & 2 children) €28
Opens seasonally: Saturday 24th March – 30th September 2018
Distance to Dublin Airport: 3h03 – 230km
Distance to Shannon Airport: 3h59 – 319km
Restaurants around 5 kilometers:
Thyme Out, Alcorn's Garden Centre Letterekenny – 0,3 miles from Tropical World
Browns On the Green, Barnhill Golf Course Road – 0,6 miles from Tropical World
Wood Berry Grill Bar & Restaurant, Ramelton Road Ballyraine Industrial Estate -1,8 km from Tropical World
Wholegreen Healthfood, Church Lane – 3,3 km from Tropical World