Scenic drive from Dingle Town to the Dingle Peninsula and back with fantastic drive with views around every corner. Can get very windy, but if you are prepared it is worth it, great ocean views throughout.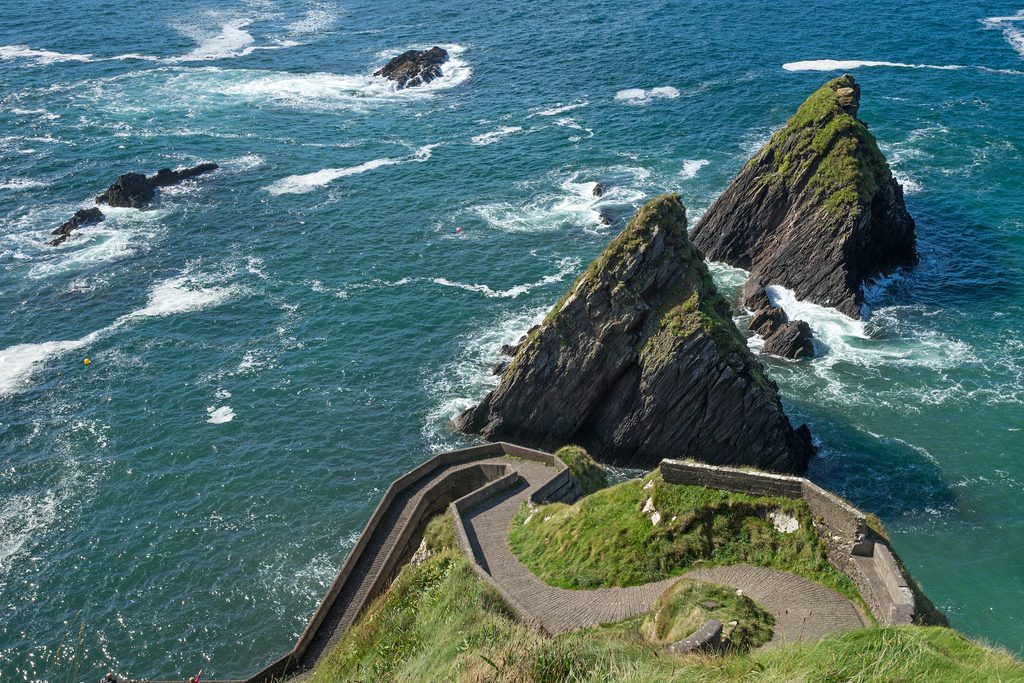 Important Information
Free Place
You can take a bus tour with Dingle Slea Head Tours. The tour during 3 hours.
Morning tour departs at 10.00 am / Afternoon tour departs at 2.00 pm
Cost per person: 30 euros, a minimum of 4 person is required
You can take a bus tour with Deros Tours.
Morning tour departs at 10.30 am, standard price is €25 and student €23
Distance to Dublin Airport: 2h23 – 206 km
Distance to Shannon Airport: 25 min – 25 km
Restaurants around 5 kilometers:
The Stonehouse Restaurant, Fahn Ventry Dingle, Tralee, Co.Kerry
Paidi O se's Pub, Church Cross, Ventry, Emlaghslat, Dingle, Co.Kerry
Panoramic views of the Dingle Peninsula, learning about the old way of life & unique literary achievements being on these remote offshore islands. Good walking grounds through the wilderness trails & overlooking the bay. The little tour boat that takes to the islands, the staff are very helpful. On the boat ride to the islands we passed several smaller rock islands that had the seals laying out in the sun.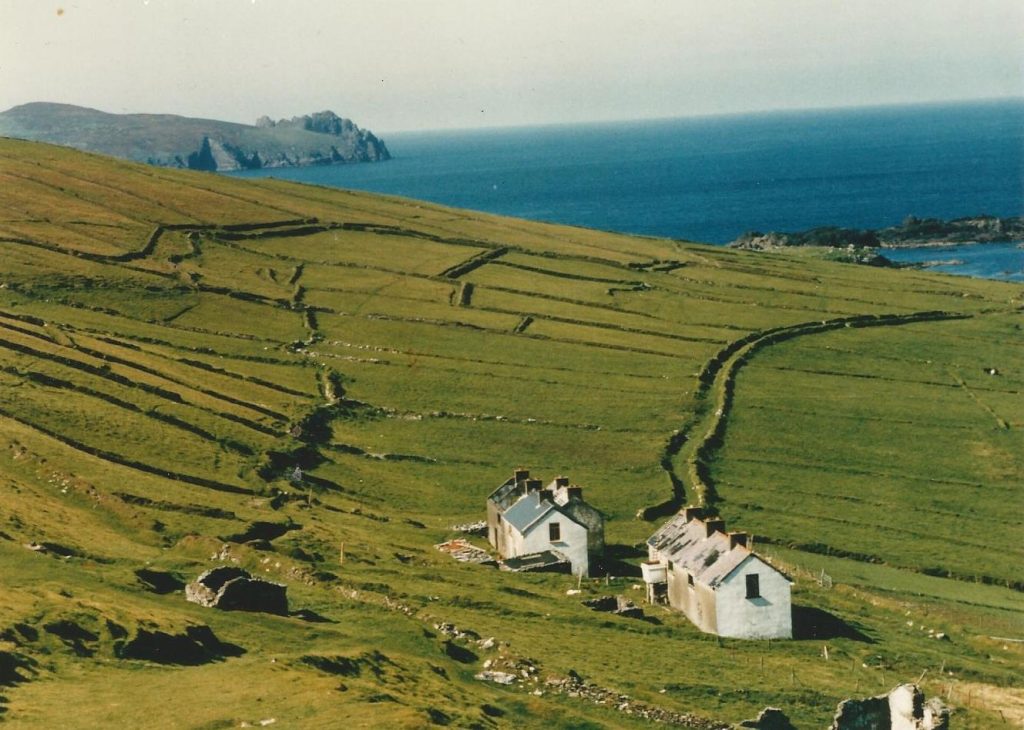 Important Information
The most way to see Dingle Bay is by boat. The trip during 6hour and it is €55 per person. Departing Dingle Marina Daily at 11am. Maximum capacity of 12 passengers.
Distance from Dublin Airport: 4h58 – 354km
Distance from Shannon Airport: 2h43 – 182 km
Restaurants around 5 kilometers
Situated in Killarney in county Kerry is a 15th-century tower house and keep on the edge of Lough Leane in Killarney National Park. It is the ancestral home of the O'Donoghue Clan later associated with the Brownes of Killarney. Nowadays, the castle belongs to the Irish government which restore it and open it to the public. A true masterpiece of medieval architecture at the time, Ross Castle is one of the most examples of Irish medieval history.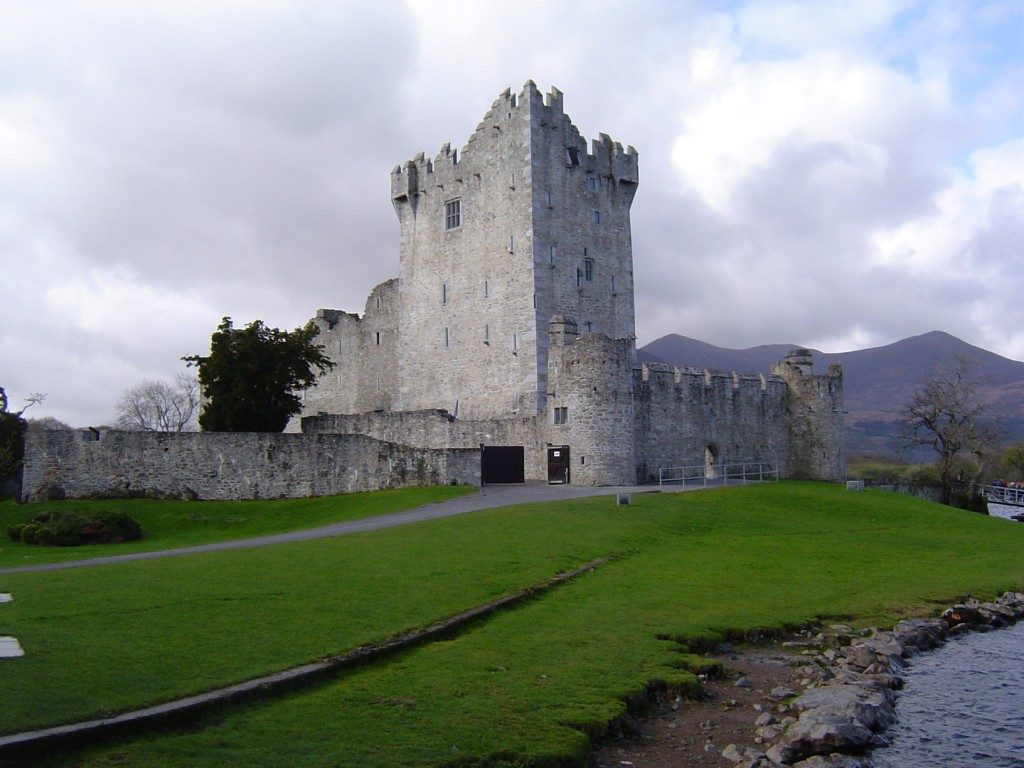 Important Information
Openings hours: 2nd March- 6th November: 9:30am to 5:45pm
Average length of visit: 1hour
Price: Adult: €5, Senior: €4, Child and student: €3, Family: €13
Toilets and car park close to site.
Guide Booklet: English, Irish, French, German, Italian.
Distance to Dublin Airport: 4h00 – 317 km
Distance to Shannon Airport: 2h00 – 140
Travel by bus: Take the bus Eireann Route 40
Departure: Tralee Bus Station – Arrival: Killarney Bus Station
The price is €10.45
Restaurants around 5 kilometers:
Castlelough Restaurant & Lakeside Bistro
Lord Kenmare's Restaurant
Meet the Sheep in their Natural Environment And See our Skilled Border Collie Dogs at Work Rounding up the Sheep. During Summer Months you will also experience how sheep are Shore and during the Spring Time, you will get to see the New Baby Lambs.

Important Information
Opening Times
Kissane Sheep Farm is open for sheepdog demonstration tours from the middle of March, until the end of October every year. Group Tours are taken by appointment and individuals and families can join those tours.
We are closed during the Winter months as normal farm work has to be carried out on the farm. We only Open to the Public For Demonstration Purposes and a Demonstration will Only take place when we have adequate numbers (usually 30 people).
Adults €7.00 / Students €6.00 / Child Under 5 – Free of Charge /Child Over 5 and under 11 years of Age €5.00
Distance to Dublin Airport: 4h08 – 332km
Distance to Shannon Airport: 2h22 – 155km
Restaurants around 5 kilometers:
Killorglin Golf Club Bar & Restaurant, Steelroe – 0,2 km from Kissane Sheep Farm
Jacks Bakery, Lower Bridge Street – 2,8 km from Kissane Sheep Farm
Sol y Sombra Tapas Bar & Restaurant, Lower Bridge Street Killorglin, Co Kerry -2,9 km from Kissane Sheep Farm
Nicks Restaurant and Piano Bar, Lower Bridge Street – 2,9 km from Kissane Sheep Farm
Giovannelli, Lower Bridge Street -2,9 km from Kissane Sheep Farm