A small family run restaurant in the heart of Dingle town. Their goal is to offer the tastiest food, along with a friendly service, in a cosy atmosphere where to relax and enjoy everything the cafe has to offer. Whether you are looking for a light lunch, or something more substantial, then this is the place to be.
When possible, they like to serve fresh fish landed from the boats, so make sure you check the black board for the delicious specials. The desserts and brown bread are all homemade. The Bistro is situated on two levels with the first floor a dinning room accommodating groups of up to 35 people.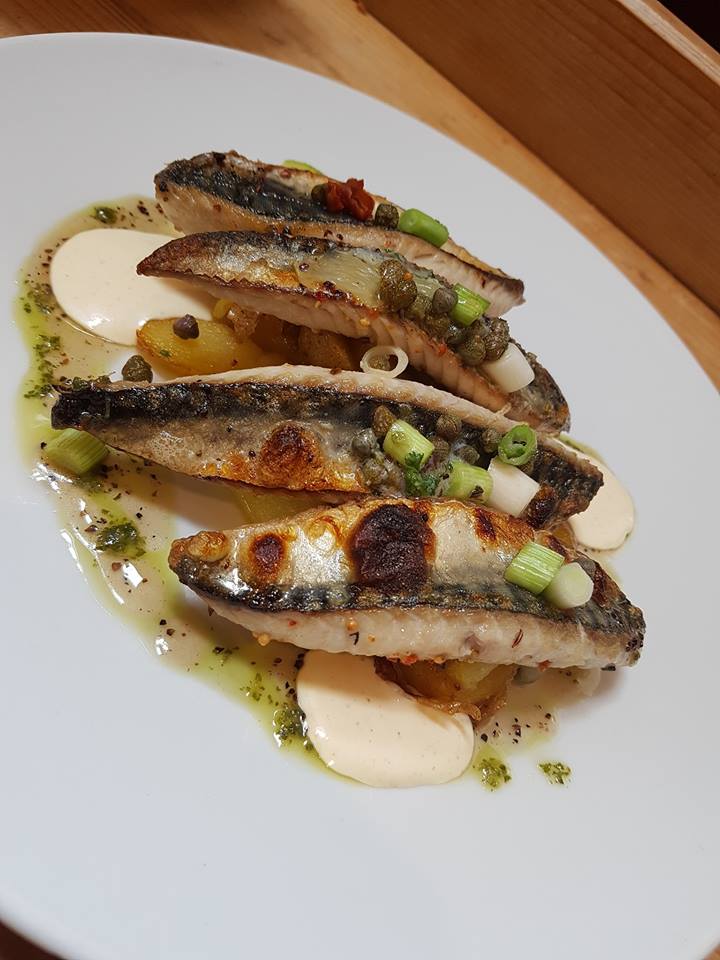 Treat yourself at breakfast to a fresh pastry and a delicious café mocha… Delicious! A wonderful way to start your day off in the heart of Dingle town…
Worth mentioning is the French toast with melted brie & organic maple syrup. Take a trip down memory lane and treat yourself with some apple & cinnamon pancakes served with fresh cream and organic maple syrup.
Lunches are made for Oriental style Prawn and Squid stir fry of ginger, garlic, soy and oyster sauce with basmati rice or a Pan-fried monkfish, pancetta, cauliflower purée and saffron cream.  How good does this sound?
If you've found Grey's Lane cafe, you'll realise you're exactly where you want to be.
Located at 51 Lower Dominick Street in Galway's West End their menus is inspired by the Scandinavian style of eating with an Irish twist.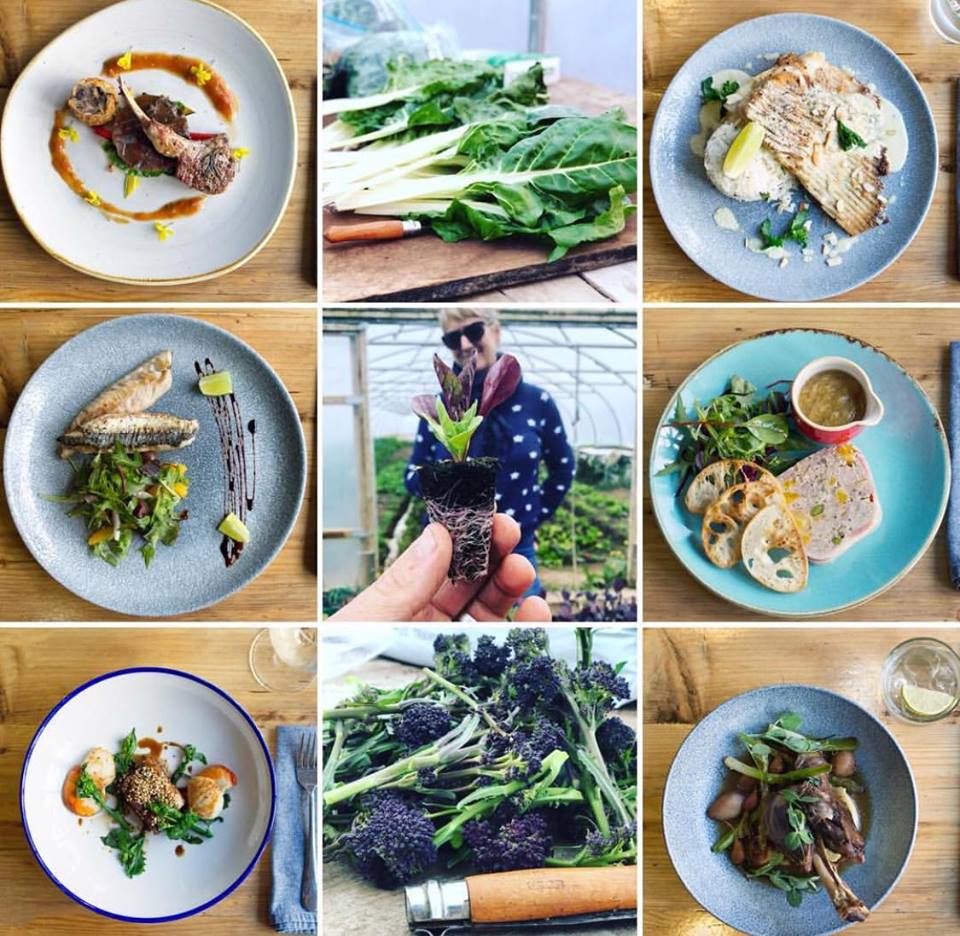 They grow as much of their own produce as possible on the ever-expanding farm located in Moycullen on the proposed Galway-Clifden Greenway. At peak growing season the greens & eggs have a 'plot to plate' time of minutes.
The brunch menu will have you coming back every chance you get. Mix that with their great service and atmosphere, and you've got yourself a winner.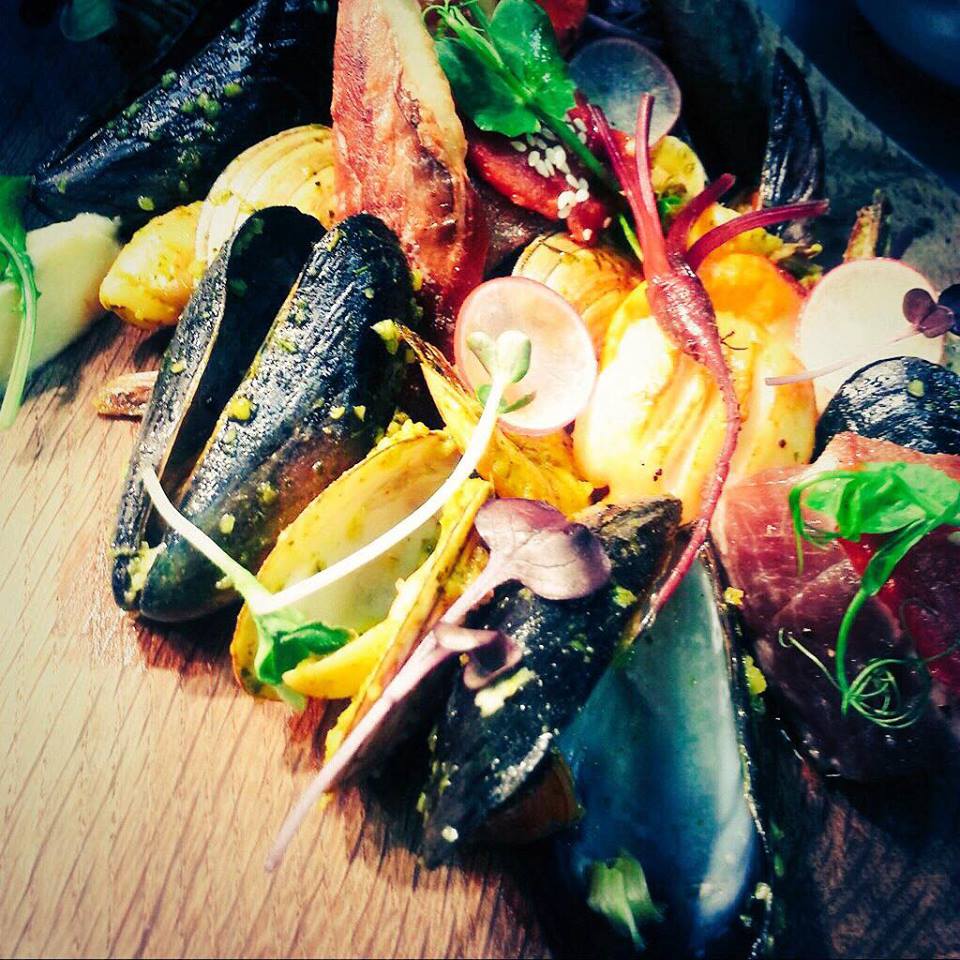 A must try: the pork terrine with pistachio, apricots and chutney and the Baked Ray Wing, kale, vanilla rice and almond cream!
Stakes Restaurant, Main Street, Bundoran offers a mix of steak, chicken, seafood, stir fry and, of course, a delicious dessert to wash it all down! Reservations aren't necessary so if you're feeling a bit peckish from lunchtime to dinnertime, Stakes is your perfect stop.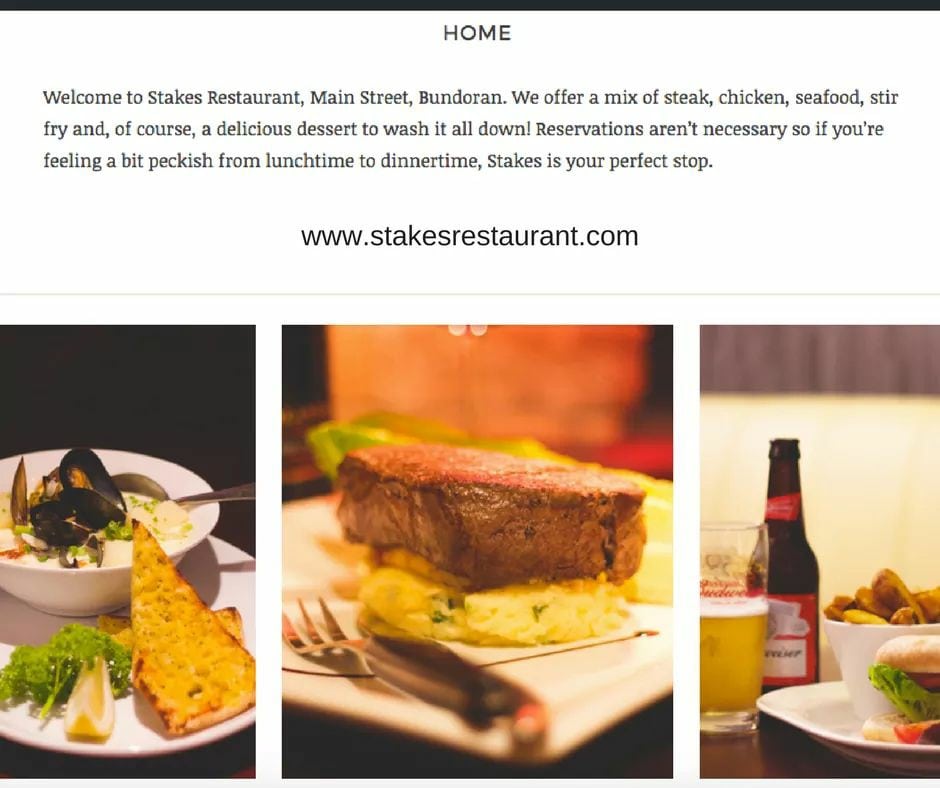 There's nothing better than enjoying freshly cooked battered fillets and mushy peas, with a good helping of tartare sauce or their delicious SURF'N'TURF 8 oz fillet steak & king prawns grilled with garlic butter! A classic!
Situated in the heart of Westport, overlooking the busy, bustling Bridge Street. Food to suit all taste buds like pasta, pizza, steak, chicken, fish and a wide choice of vegetarian dishes it will make it hard to decide what to choose!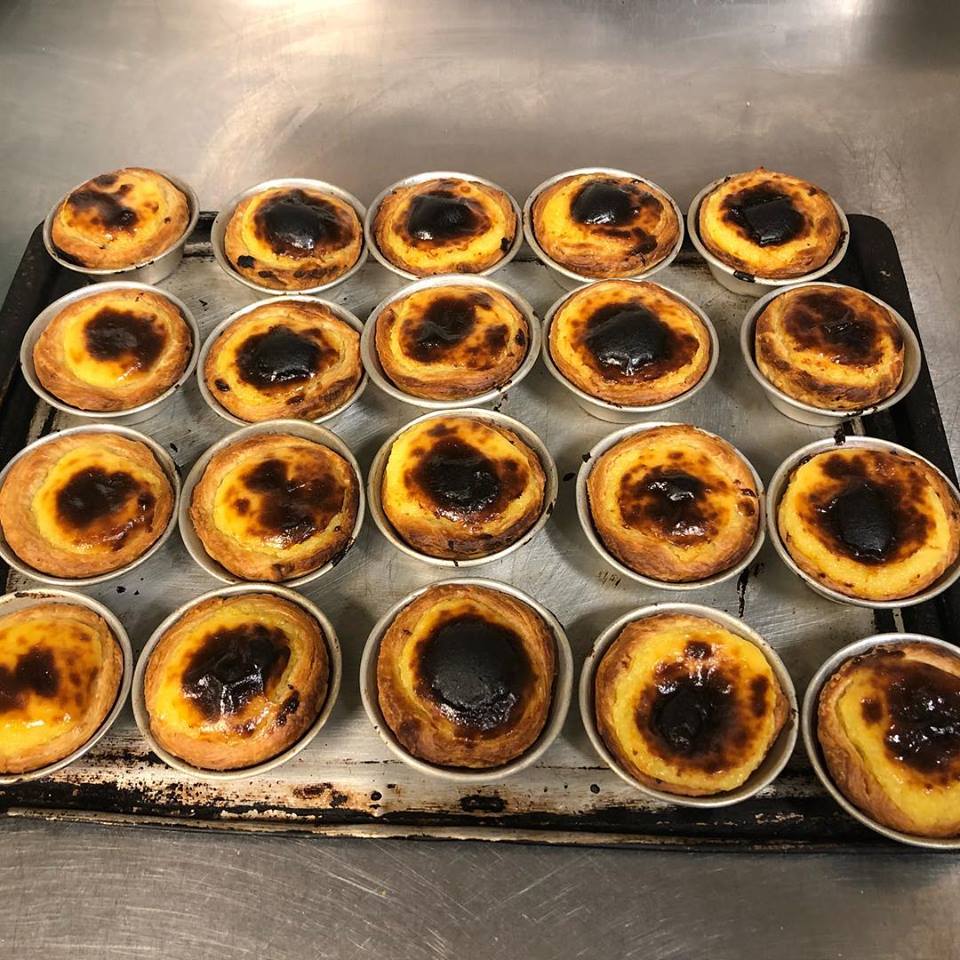 Sol Rio has established a reputation for excellent food and value for money in a friendly atmosphere. Their quality, award winning, fresh food is prepared by the Portuguese chef and proprietor Jose Barroso.
The food is like sunshine on a plate!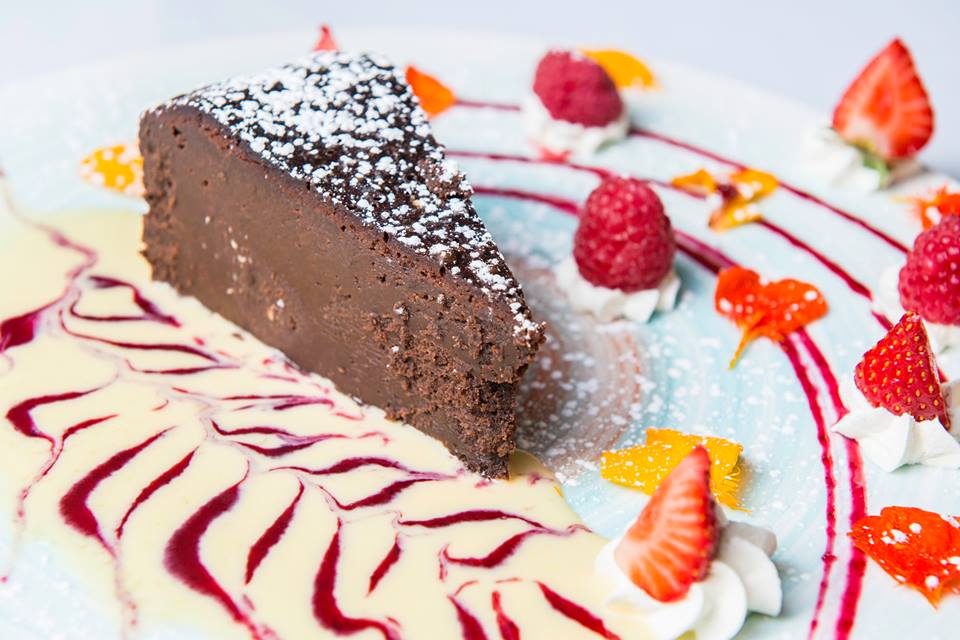 A must try: local goats cheese, foie gras & carmelized onions. It is divine!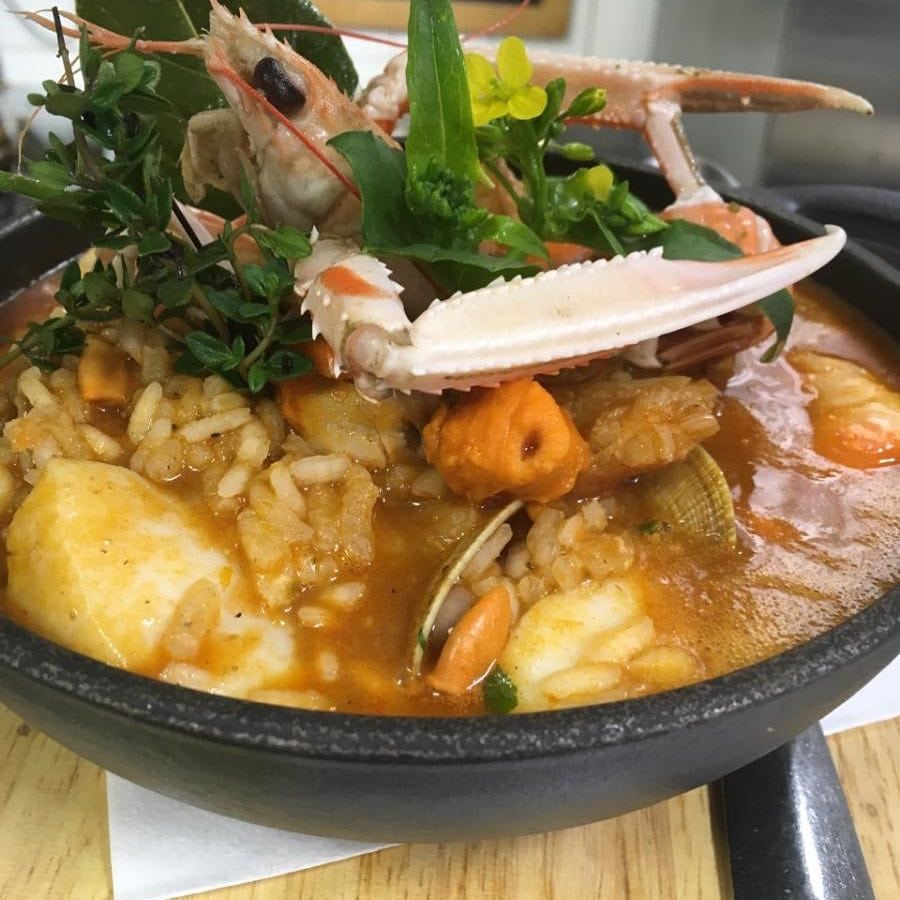 And for a vegetarian option – Crespelle – rolled pancakes filled with broccoli, avocado, mushrooms, topped with cheese and baked in a cream and tomato sauce!
Enjoy homemade, locally sourced food with an extensive selection of wines from all over the world, served in a continental ambience.
Sol Rio Restaurant is open for lunch from 12.00 noon to 3.00 pm and dinner from 6.00 pm to 10.00pm
Sol Rio Cafe is open all day from 9.00am – 6.00pm
5 White Gables Galway
A Galway favourite since 1990, Ann & Kevin Dunne's restaurant is housed in an old stone cottage dating back to the 1920s, just 8km/10 mins from Galway city. Cooking is traditional and focused on classic seafood and meats.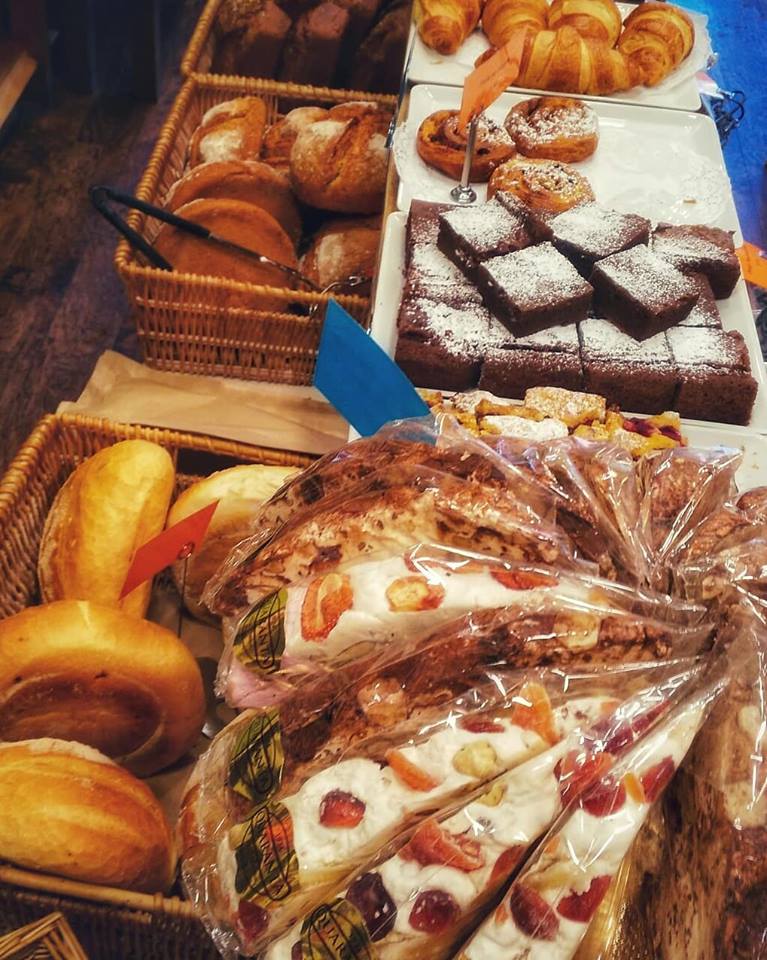 Quirky, funky, and homely, White Gables has something for everyone. It is a wonderful haven of home cooked foods, breads & cakes for you to eat at home. Seasonal produce such as home cooked ham, chicken salad, shepherd's pie to take the drudgery of home cooking.
Must try: Fresh lobster or roast half duckling! Mount watering!


It's one of those rare cafes which is cool without trying too hard. Coffee and teas aside, their breakfast and lunch menus are also outstanding.
This is the epitome of easygoing-yet-sophisticated dining; eggs are runny every time, avocados are ripe and the cakes… oh the cakes!!!
They love pickled cucumber in their smoked salmon bagel and so are we!
A good bagel has the power to make an ordinary day great. Oh bready, chewy goodness. Oh carbs. We will never stop loving you.
Smoked Salmon Toasted Bagel with Citrus Cream Cheese, Baby Leaves & Capers! One of the new dishes on the lunch menu!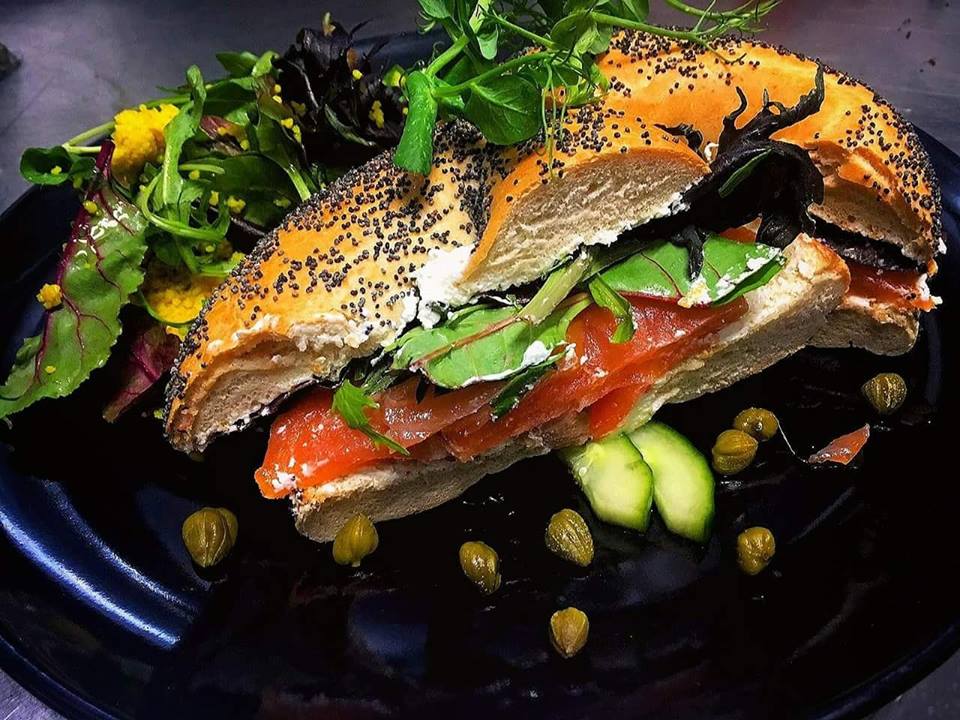 Jack Fenn Courtyard Cafe at Belleek Castle Ireland is open daily from Wednesday to Sunday, 10am until 6pm!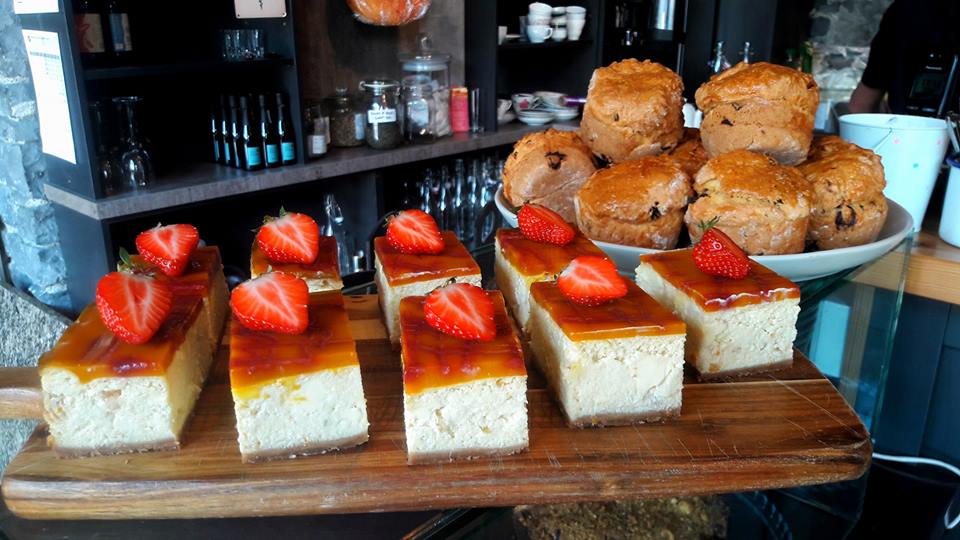 Serves breakfast, brunch, lunch and cakes made in-house every day. Chocolate cake with a cup of coffee or tea? Tick. Pancakes? Tick. Smashed avocado? You get the idea. We love the selection of … everything delicious!!!!
Is in one of the most picturesque locations in Ireland with the majestic Benbulben mountain on one side & the rugged beauty of the Atlantic coast at Streedagh Beach on the other. It's only 10 miles from Sligo town, the shopping capital of the Northwest & is also only 10 miles from the fun of Bundoran. It serves as a gateway to Donegal & Northern Ireland.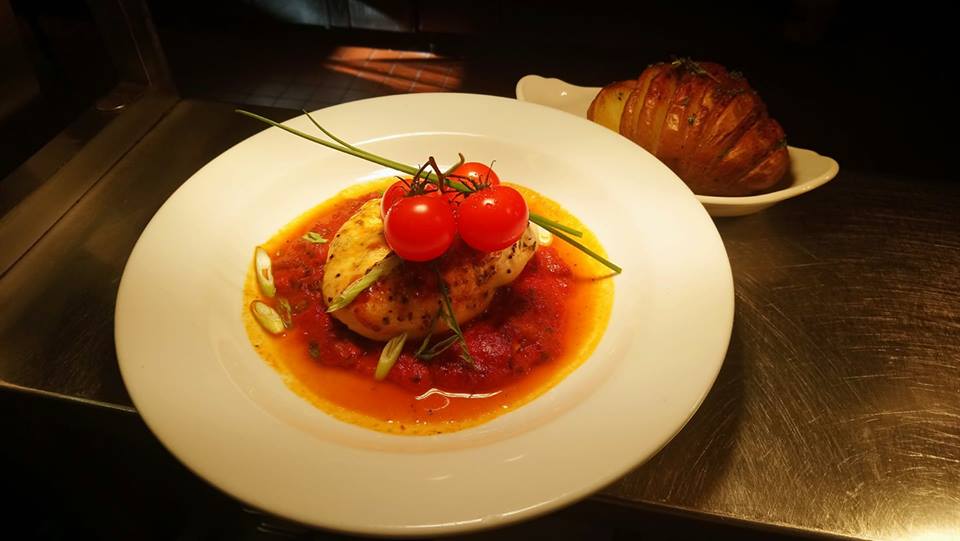 Enjoy what's considered to be 'A Great Pint' in an authentic Old Bar, where little seems to have changed in decades. Soak up the atmosphere of bygone days in the traditional Bar/Grocery Shop which retains all its original features; hooks still hang from the ceiling, the weighing scales lay ready for use, the clock still keeping perfect time.
This traditional atmosphere and attention to detail continues into a family friendly restaurant which was originally a drapery shop.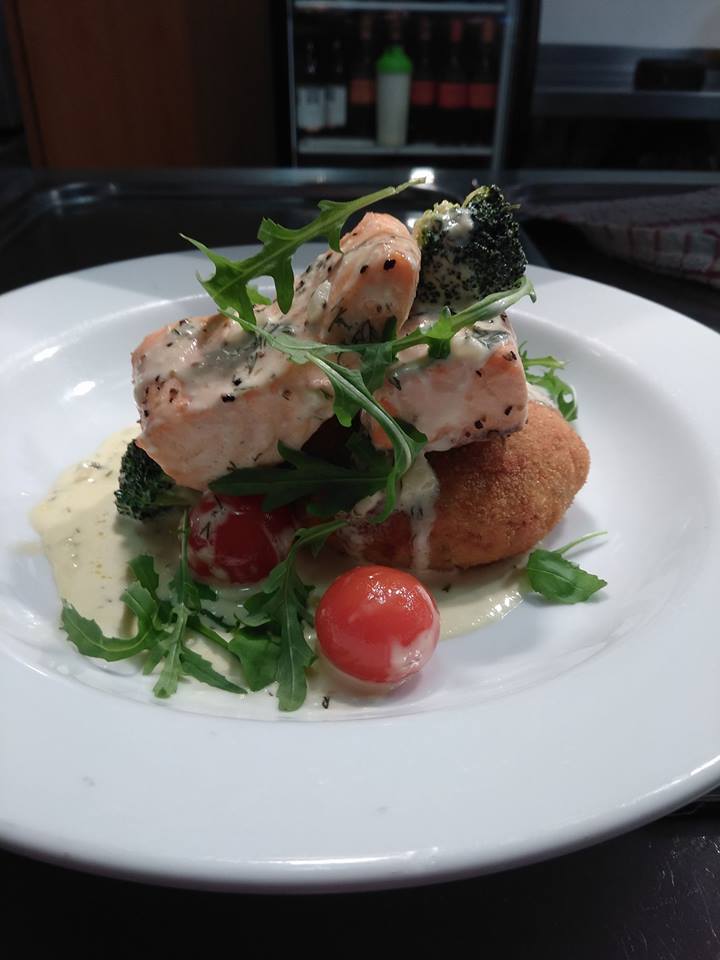 A must try: Cod and king prawn potato cake with oven baked salmon and dill cream or Crispy pork belly on a bed of spring onion and bacon mash, with an apple and cider chutney and Chicken stuffed with mozzarella, on a spicy tomato sauce served with roasted rosemary potato.
Richy's opened in spring 2002 and it is a great place for a dining experience where to feel relaxed, happy and to enjoy fresh food prepared to a very high standard.
Serving the best locally sourced produce they aim to meet their customers need. It's not just about the food or the service separately but the whole package. The menu offers a variety of dishes incorporating seafood, salads, small bites, steaks and desserts. Everything is made in house including bread, biscotti and salad dressings.  All seafood is sourced from local fishermen.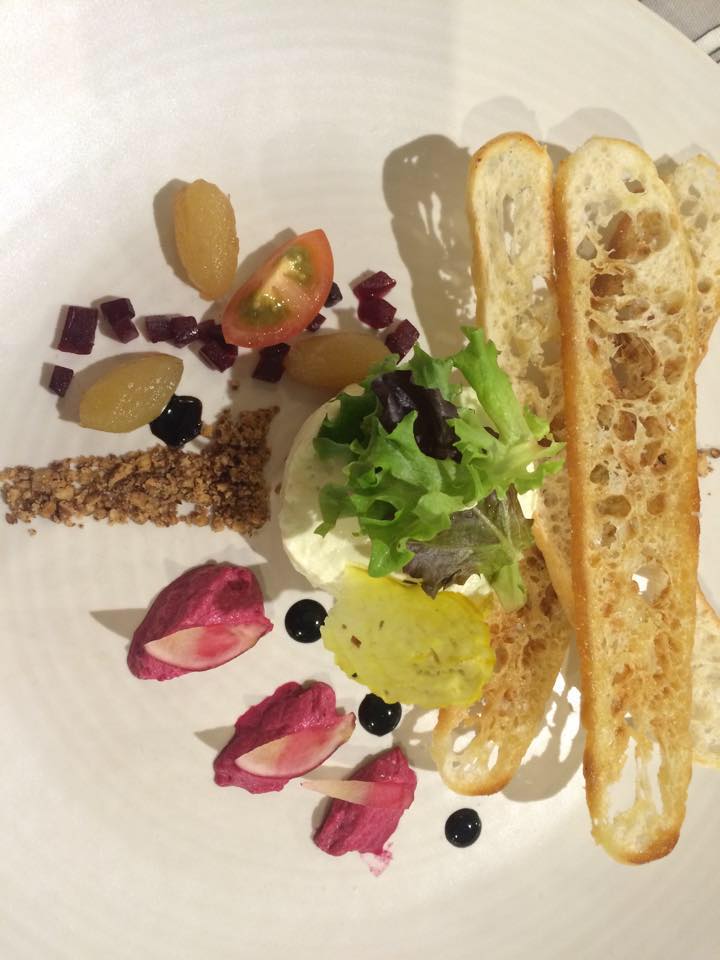 The menus change seasonally. Being in West Cork they are spoiled with wonderful artisan producers such as Ummera Smoked Products from whom they have smoked duck breast; Edward Twomey's famous Clonakilty black pudding; Devoy's Organic Farm vegetables and fruit and Dave Bushby's wonderful Rosscarbery strawberries to name but a few!
A must try: Bluebell falls organic goats cheese parfait, beetroot, candied pecans, crisp breads!
9Elbow Lane, Brew and Smoke House
Set in a handsome building at the end on Oliver Plunkett street in Cork City, the restaurant combines an in-house Nano brewery with a smoke house serving exciting food and drinks including their own Elbow Lane beers.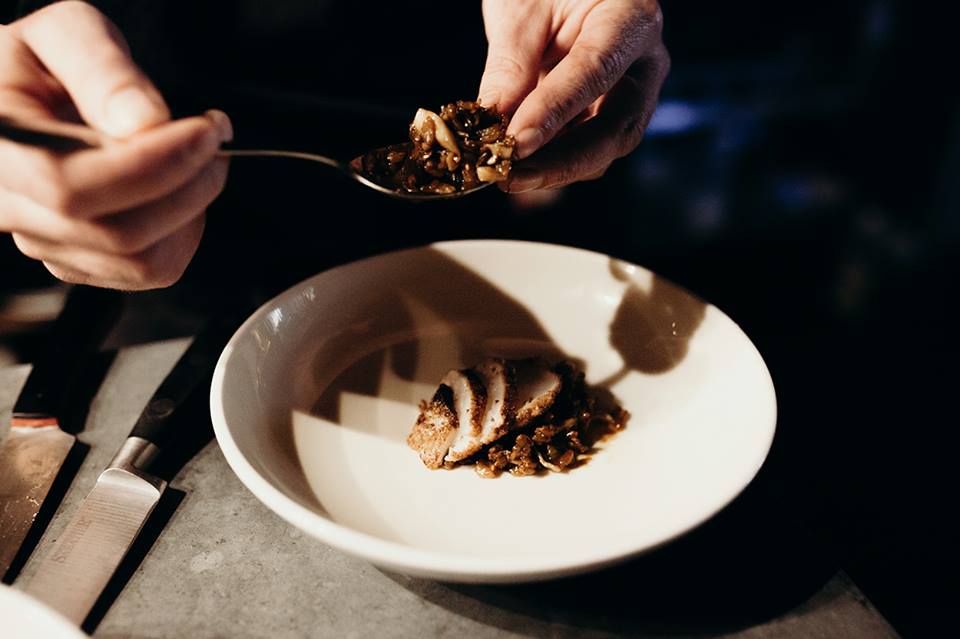 Elbow Lane, Brew and smoke house is unequivocal "feed the man meat" territory, where big plates proffer prestige-quality, accurately seared cuts, presented with also delicious set sides.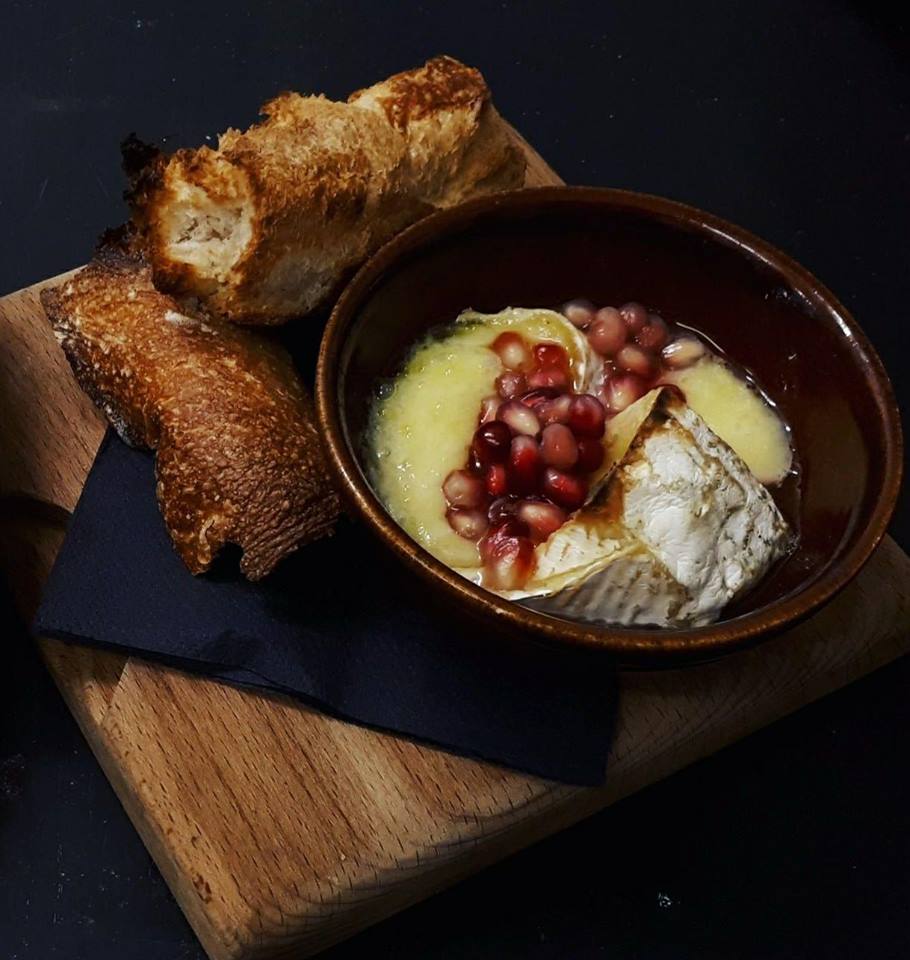 Must try: Roast Wicklow blue with lambic-soaked pomegranates, Marinated grilled of tongue, munchroom kimchi salad, shallot and soy dressing or an absolutelly stunning veggie dish: Chickpea & Kale Panisse, Wood Grilled Courgettes, Romesco, Preserved Lemon Crème Fraiche
OPEN 7 DAYS, MON –FRI FROM 5PM AND SAT & SUN FROM 4PM.
The Blue Haven offers exciting menus with a wide selection of delicious dishes, all carefully designed using locally sourced ingredients and a little bit of imagination.
With an understanding of seasonality and the best cooking methods Blue Haven Kinsale is delivering a beautiful mix of technique and celebration of the denizen of the deep blue.
The Signature Fish Tacos and Tempura of Scallops freshly prepared by a talented kitchen team has the crunchiest batter and we'd recommend taking on the extra calories.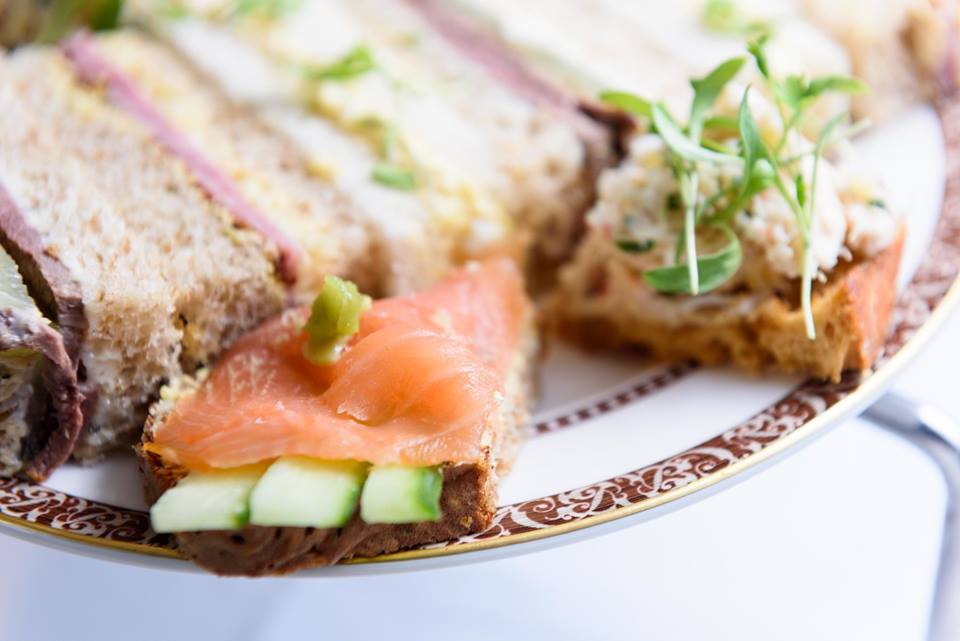 Also, worth trying – the BLUE HAVEN fish tacos served with crispy potato skins (Mexican style beer battered fish with Pico de Gallo salsa, spicy dill dressing, sliced red cabbage & pickled chillies, all loaded onto freshly made tacos with micro coriander, served with crispy Cajun spiced potato skins)
LOCAL OYSTERHAVEN MUSSELS – With a Garlic White Wine Cream Sauce & Sour Dough Garlic Crostini, WILD ATLANTIC WAY CRAB CRUMBLE – Tomato Beurre Blanc, Hegarty's Farmhouse Cheddar, Hazelnut & Almond Soft Herb Crumb or THE CLASSIC BLUE HAVEN FISH & CHIPS – Served in Crisp Beer Batter with Mushy Peas, Tartar Sauce, Maldon Sea Salt & Lemon are all delicious!
Afternoon Tea or Seafood Afternoon Tea at The Blue Haven Kinsale?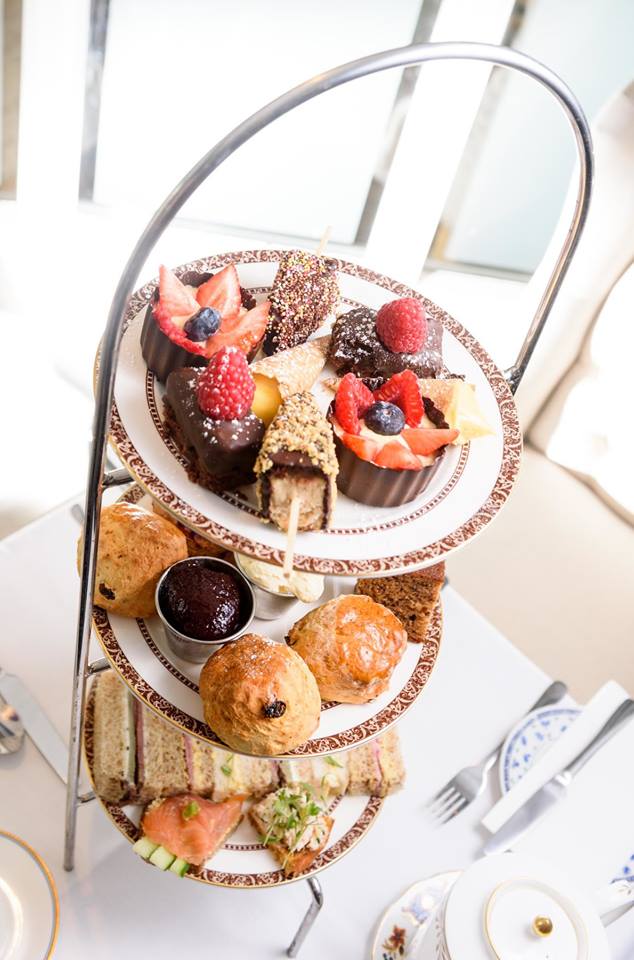 Either of them is an absolute treat with your family or friends.