The sheer beauty of the Wild Atlantic Way landscape, perfect waves and beautiful beaches plus the verdant, feeds the soul. On a more earthly note, gastronomic experiences abound: visit working farms, dine at restaurants or cafés and drink in the view. And best of all, the taste of sweet seafood, fresh from the sea.
Some of the working farms worth mentioning – we're going to name more in our future monthly articles:
1 The Glen Keen (gentle/mild Glen) Farm is unique in Ireland, due to its size, location and natural beauty. Glen Keen is one of the largest farms in Irelands agri-tourism offering, over 1,400 acres in size, this single family-owned sheep farm with a commonage footprint that extends to over 5,500 acres is larger than some national parks. Glen Keen is located on the Wild Atlantic Way, 6.2 miles from Louisburgh on the Leenane road (R335); Mayo's front door to the Delphi Valley, Killary Harbour and the gateway to the Connemara region. The farm is stunning with waterfalls and breathtaking valleys of the Carrowniskey River, which forges, through the centre of the property and is bound by the Sheeffry and Mweelrea mountain ranges on the south side of the property, serving as pillars to the Delphi Valley.
2 Cloch na Scith, Co Galway
Nancy Naughton's Cloch na Scith is an 18th-century thatch-ed cottage overlooking Galway Bay. Goats and ducks scurry about, and every morning Nancy gives bread-baking demonstrations using a pot over an open turf fire ("there's no measuring," she says. "I do it the old way").
3 Smithfield House, Co Limerick
Kathleen Lowe's 200-year-old home is the hub for a dairy farm and pony stables. It's a working farm, too, and one guests are very much encouraged to investigate — check out calves from the Jersey herd, the on-site milking parlour or friendly ponies in their stables.
Breakfasts include fresh farm milk and eggs from free-range hens. Afterwards, you're free to explore the region. Smithfield is just four kilometres from Adare on the N21, with all the food, golf and attractions that entails.
4 Gort-Na-Nain, Co Cork
Run by Lucy Stewart and Ultan Walsh, Gort-Na-Nain is a unique marriage of a 130-acre farm and vegetarian guesthouse on the South Cork coast.
Meals are made from homegrown vegetables and they keep their own bees for wildflower honey. The farm is near Kinsale, and the guesthouse boasts three en suite rooms with views over the Atlantic. Lucy and Ultan will happily cater for specific dietary requirements, too.
Choosing our 10 favourites cafes/restaurants of the month is a fool's errand, delicious though it may be. Apologies if your favourite didn't make the cut this time – I know it hurts because I've also overlooked some of my beloved hangouts and I'm wincing! I may need to drown my sorrows in a After Eight Sundae @Capones Galway.
Please also share your favourites with us! Might get a nice mention next time 😊
1 The Moorings, Portmagee
Delicious, local fish and produce cooked to perfection.
With the ocean's bounty at their doorstep, it makes sense that you can find some solid seafood offerings.  The menu is rich and varied with nightly specials being chosen based on the availability of the best local produce. Committed to only using the best quality produce, from delicious artisan and home-made brown breads to the very freshest fish and shellfish, to the choicest Irish beef and locally-produced vegetables and ingredients The Moorings, Portmagee is all about local.
The candlelit interior and traditional stone walls entice you to linger over your meal as you study the unusual memorabilia from seafarers of old. Ships wheels, lobster pots, fishing nets and trusty old barometers are just some of the unique antiques which decorate the Moorings, giving it a unique sense of time and place. Food is never rushed, nor is its enjoyment.
But its local and fresh seafood is the real star of the show, with the chefs letting the natural flavours shine through. Was named recently in the Irish Independent Weekender as one of the top ten best value restaurants outside of Dublin and we can see why.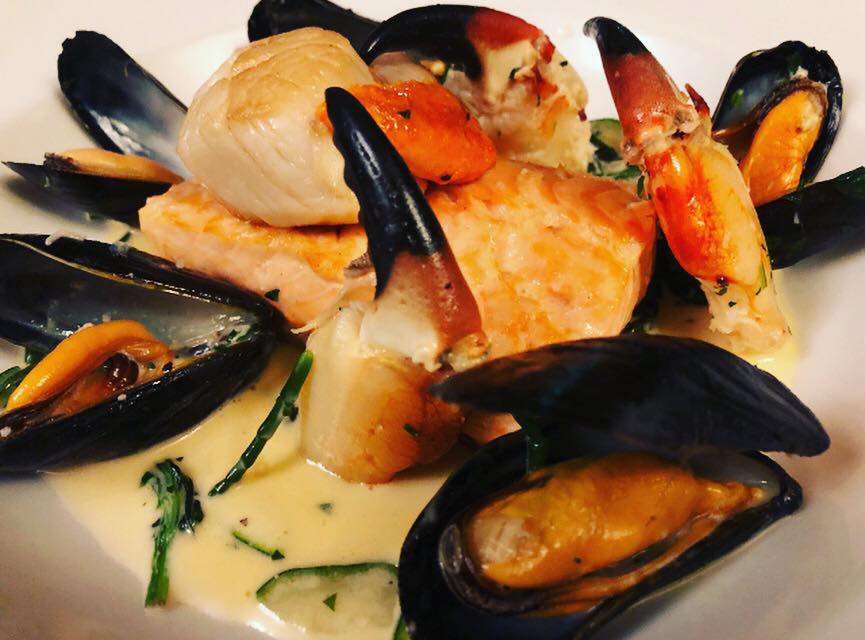 The restaurant is open from 6pm to 10pm every evening from March to October. They are closed on Mondays and Tuesday, except on Bank Holidays from March to May.
Try: Grilled Trio of Local Seafood –  Selection from the day's catch or Grilled half-lobster landed at Portmagee pier, Cromane mussels, prawns, fresh Portmagee crab & grilled hake with lemon butter & garlic butter.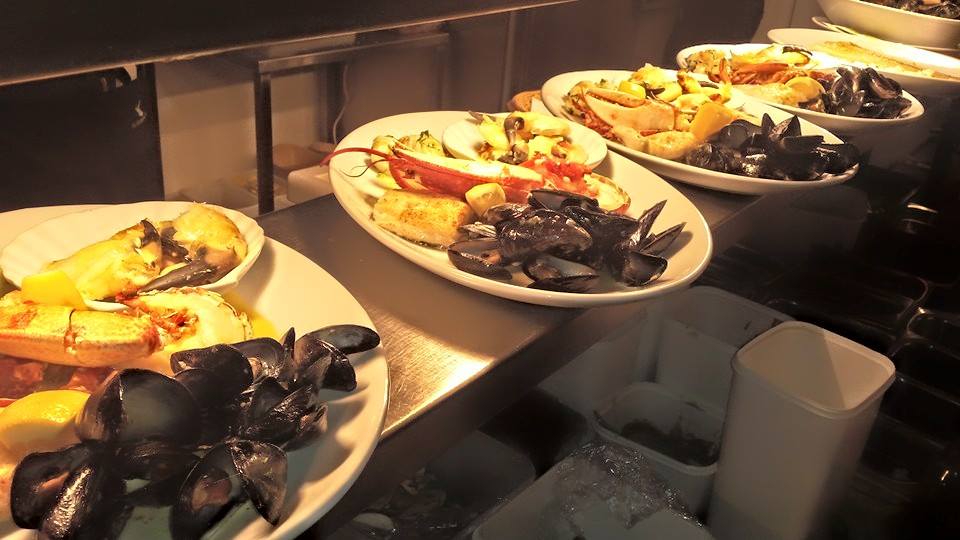 In a nutshell, The Moorings, Portmagee is stunning views and fresh seafood.
2 Capones
Every Thursday night from 7:30– they have the best of Live jazz music, perfectly combined with fantastic food and refreshing drinks – with this combination Thursday really is the new Friday! Is the perfect night to enjoy with your friends and family, over delicious food, tingling G&Ts, expertly crafted cocktails and moody jazz.
Mixing saxes, keys, string and base to create a soul symphony of jazz, it's the hottest Thursday vibe, pop along at Capones to see what all the noise is about!
They have weekly offers on Gin and Cocktails! No reason not to visit them! Tempting dishes, fresh cocktails and smooth vocals make for a perfect treat!
It's all good drinking food and there are plenty of good things to drink.
Try:
Cocktail of the month:
"Red Ed" – Whiskey sour with ruby red port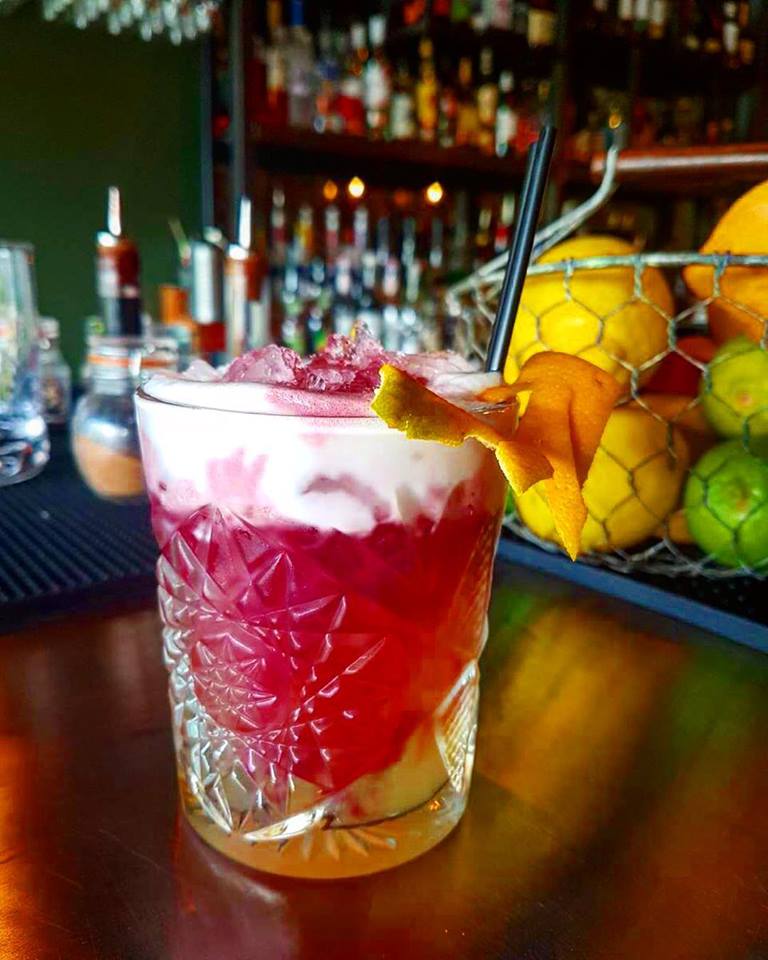 Delicious "Boston Blue" – Beef Patty, Melted Blue Cheese, Onion Rings, Tomatoes, Lettuce, Ranch Dressing!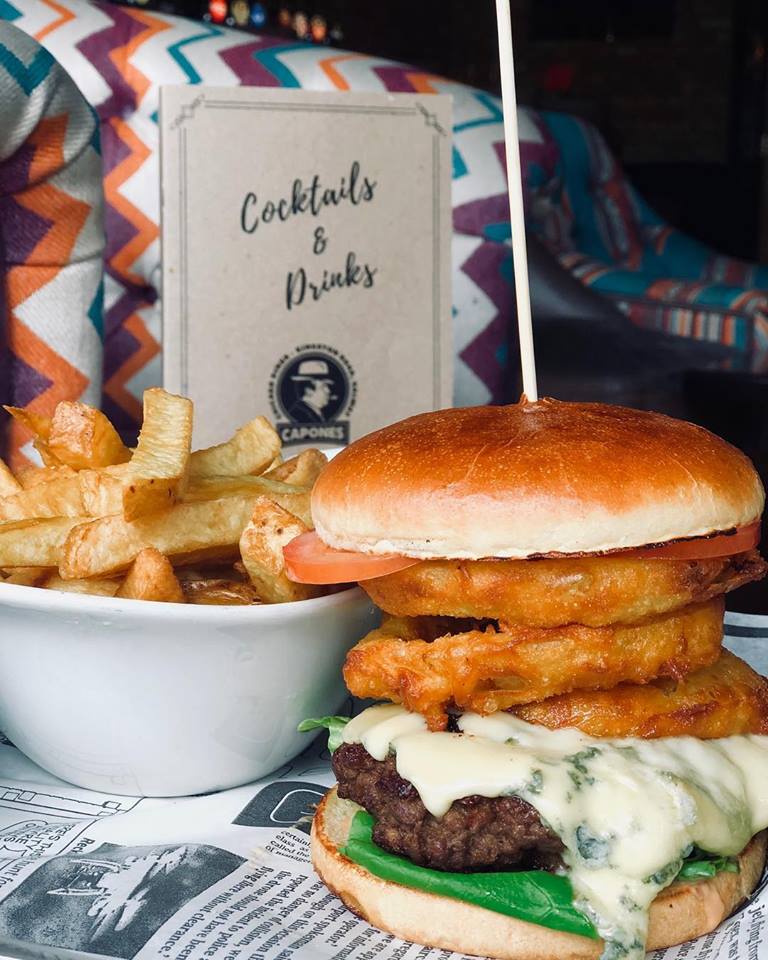 Or Capones Signature Chicken Wings in Honey-BBQ Sauce with Blue Cheese Dip & Celery
Plate-sized pizzas are delivered with just a smattering of char around the edges. Toppings include hmmm broccoli… yes broccoli! They love broccoli on their pizza or Mighty Goat pizza with Olive Oil, Goats Cheese, Fennel, Caramelized Onion, Rosemary & Baby Spinach.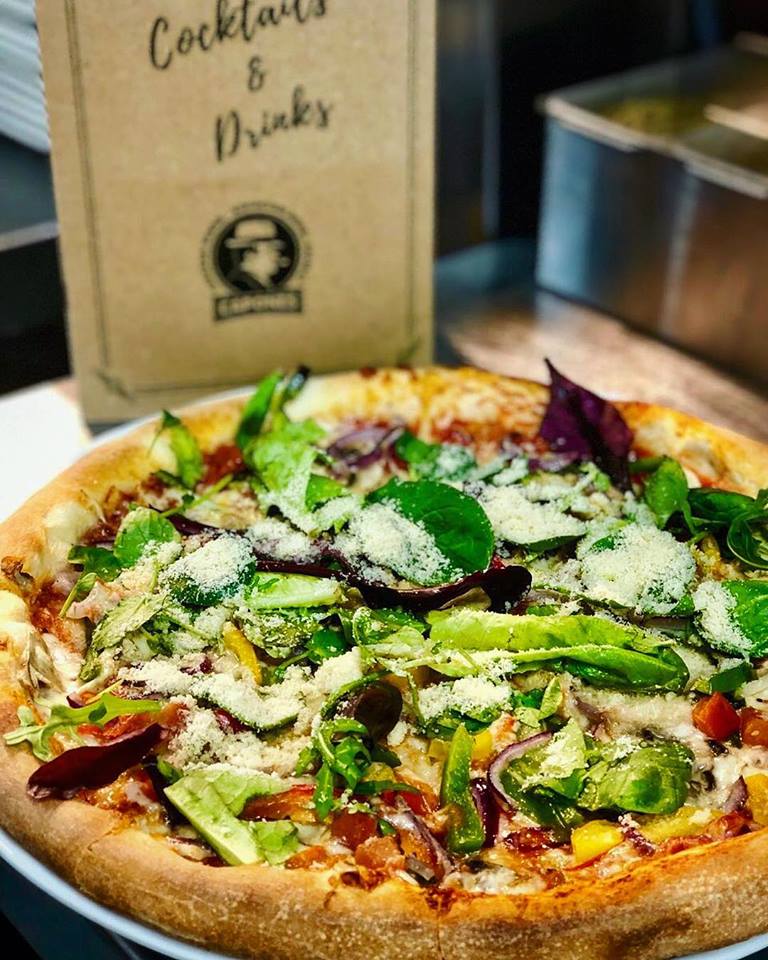 If you're looking for a sweet and tasty, non-alcoholic, treat 🙂 try the After Eight Sundae!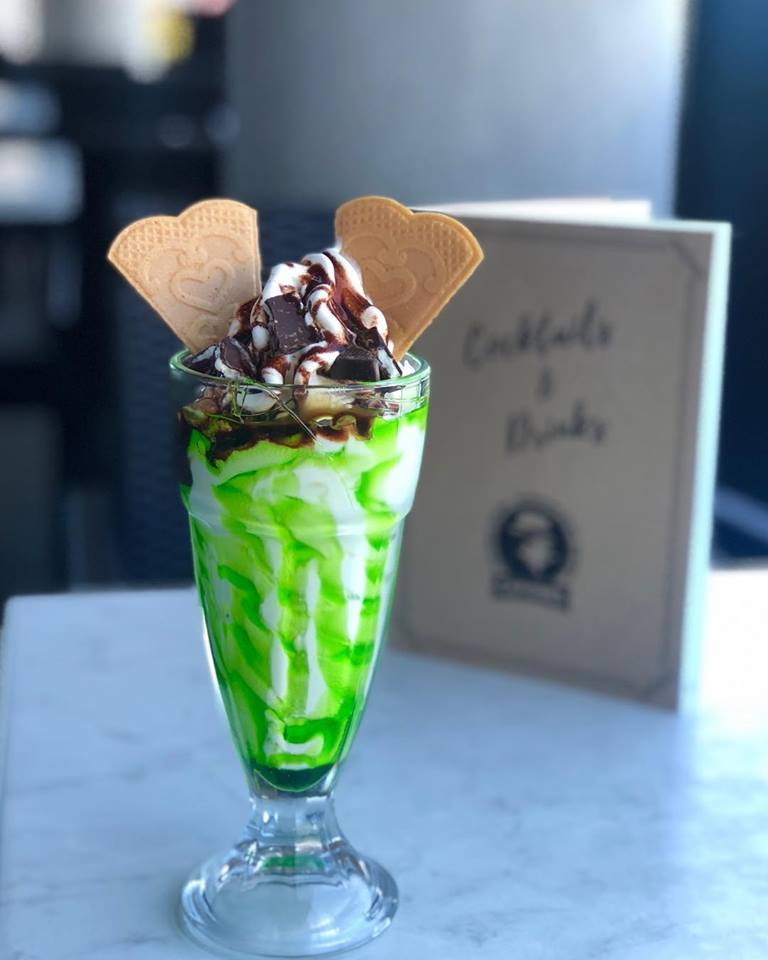 3 Waterfront House & Restaurant
The unrivalled location and luxury of Waterfront House in Enniscrone provides an oasis of comfort and calm, from the moment guests arrive, there is a sense of being welcomed into a home from home.
Killer views of the water ensue on their outdoor terrace overlooking Enniscrone Beach. It's all fresh produce, local and seasonal.
Pop in and try one of the many new dishes. Yvonne's Handmade Langoustine, Ricotta & Squid Ink Ravioli, Julienne of Courgette, Smoked Haddock Veloute or maybe a bowl of hearty West Coast Chowder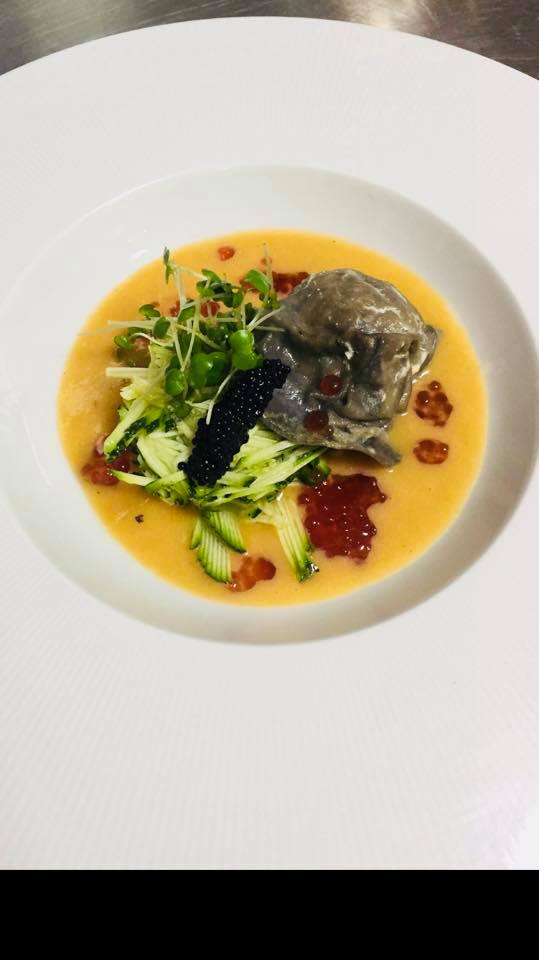 or a tasty cocktail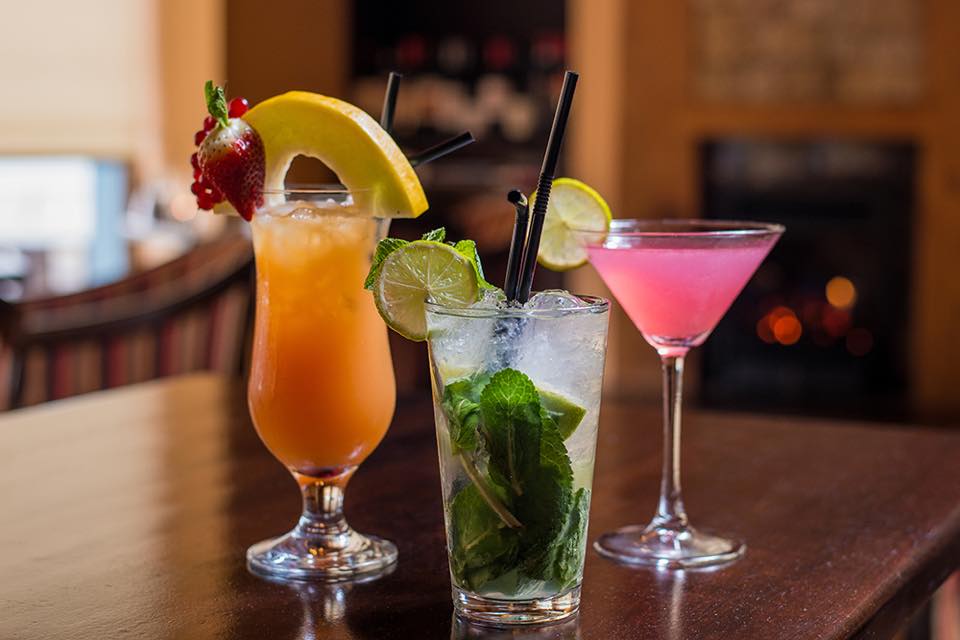 Serving all kind of tasty treats on the Bar Bites menu from 1:00pm daily, A La Carte from 6:00pm. Think Citrus Marinated Tuna Steak Served with hand-picked ingredients such as Pepper Dulse and Wakame from the shoreline or Seared Andarl Farm Pork Fillet & Belly, served with Caraway Oatcake, Chorizo Powder, Dozio's of Mayo Black Pepper & Garlic Slow Fermented Cheese. They also have a delicious dillisk bread!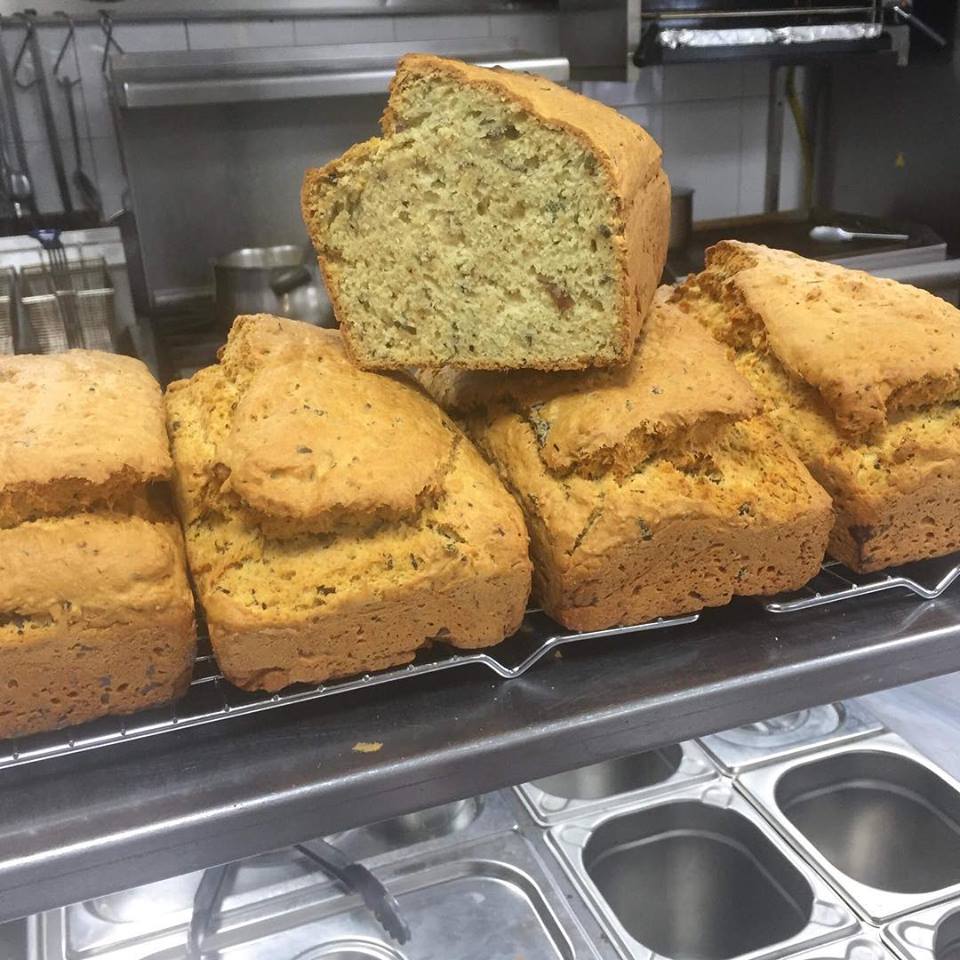 Pretty much everyone photograph their food before taking a bite! 😊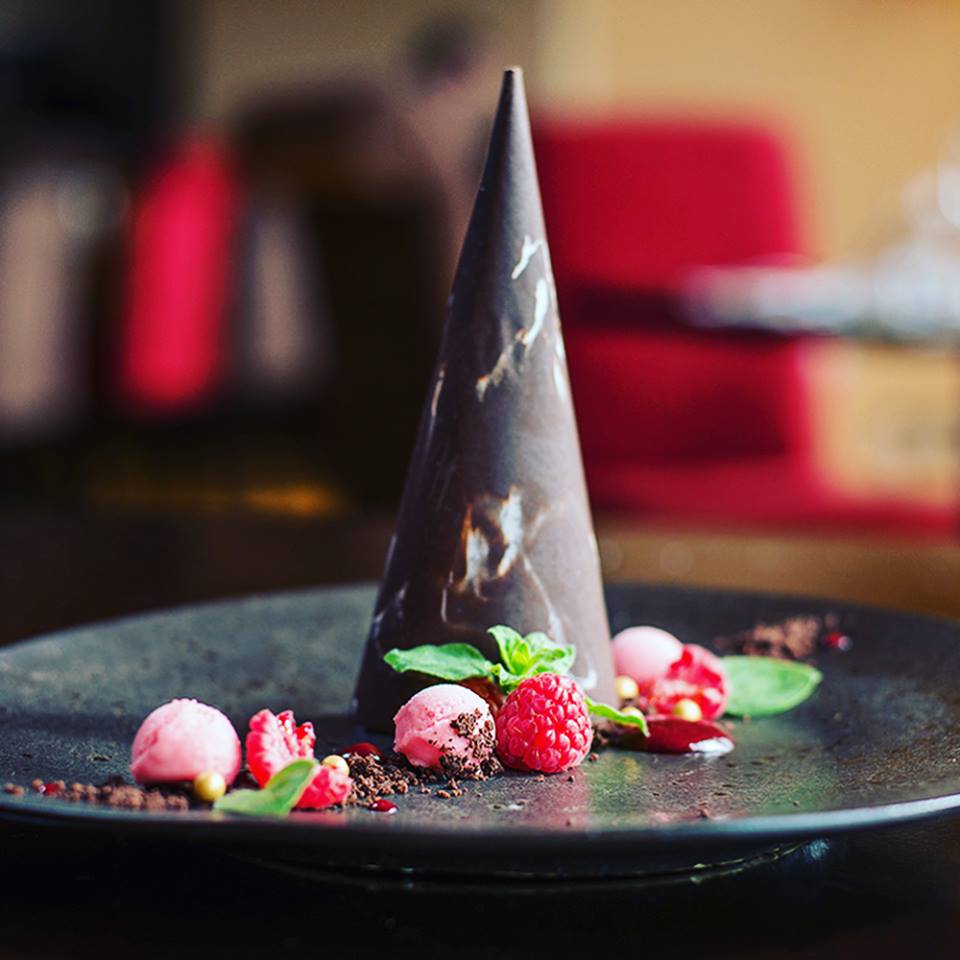 4 FOOD Depot- Gourmet Street Kitchen
It's easy to see why food trucks have been one of the more interesting dining fads of late: lower start-up costs mean young people with great ideas can get a leg-up, while diners get all the convenience of fast-food with the quality of local produce. Plus, the atmosphere's unbeatable.
When you think of food trucks you might picture those questionable stalls selling questionable food.
Though we're not talking about fast, cheap and unpalatable here. We're talking gourmet, chef-backed mobile food vendors who set up shop at various locations and often have a cult following.
Ireland has gone street food crazy lately and there's some real quality popping up in food trucks and stalls.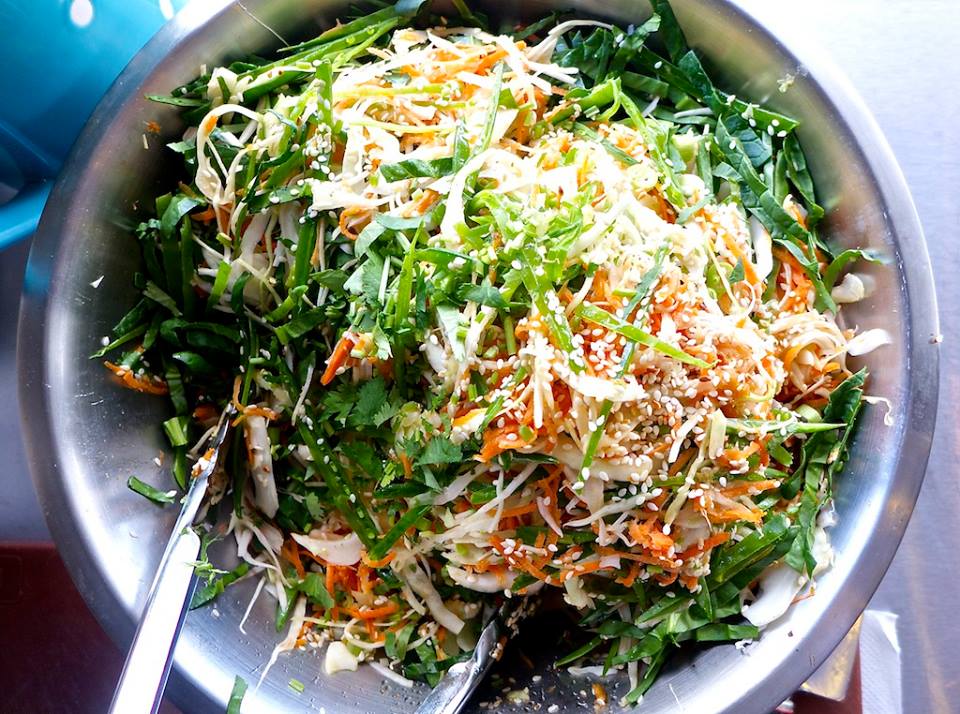 Diana Dodog became a household name when she won MasterChef Ireland in 2014 and that didn't do any harm at all when she and her husband Mike O'Donovan set up their innovative mobile food kitchen in West Cork.
Delicately constructed from seasonal ingredients, there are some of the heavenly crafted foods at FOOD Depot- Gourmet Street Kitchen:
– Will's Caherbeg Free Range Pork Belly Banh-MI Box Asian Slaw, Gochujang, Pink pickles,Toasted Bulgur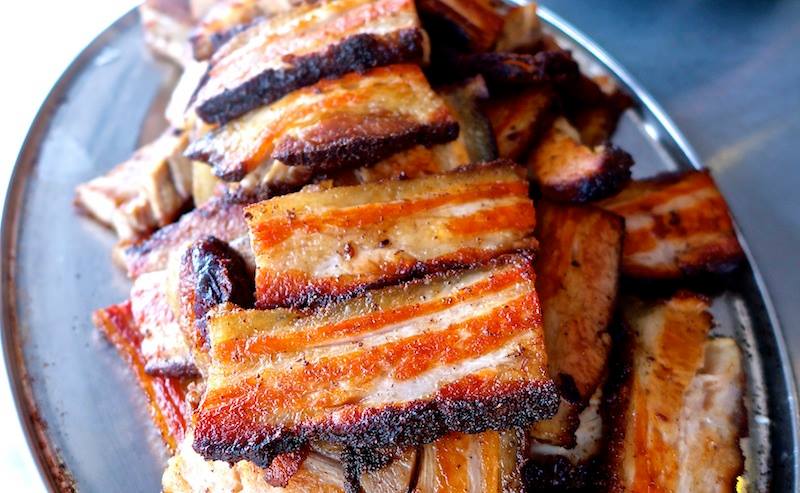 – Veggie Delight: Grilled Halloumi Cheese Buddha Bowl (Quinoa and Roasted Veg salad. Wild Garlic & Chipotle potato salad, Israeli couscous, Beetroot)
– Fragrant Fish Curry (Lemongrass, Ginger and Coconut) Hake from The Little Red fish co.
Seafood Soup (tomato & fennel based with white local monkfish, hake, from the Little Red Fish Co.) our Brown Bread
A picture is worth a thousand words!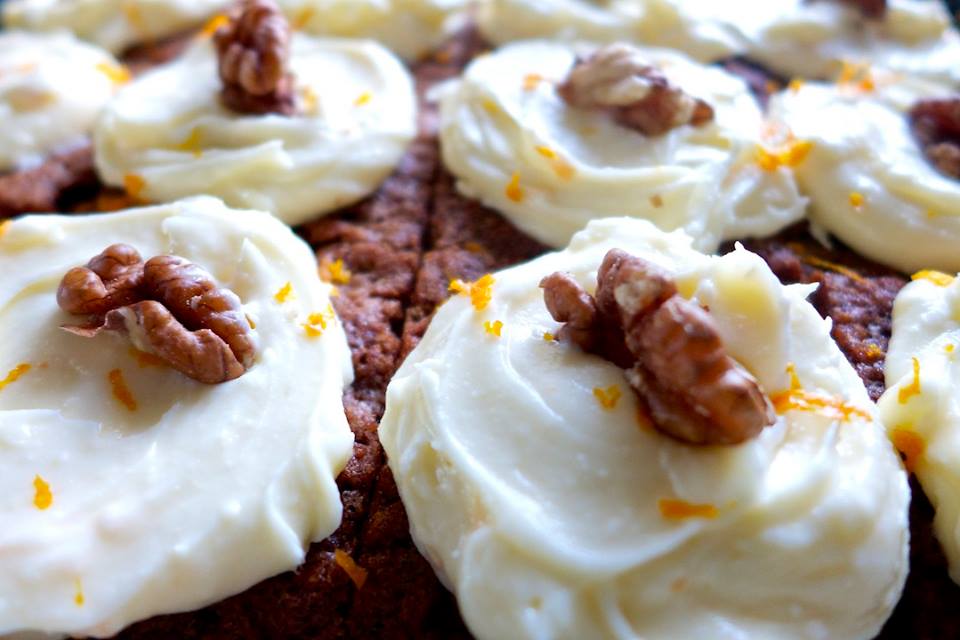 5 Brasserie On The Corner, Galway
A meat lover's dream…char-grilled and cooked to perfection!
They set the standards high and rigorously follow them. The steaks are "aged" in a controlled environment, expertly matured to ensure tenderness and exceptional quality.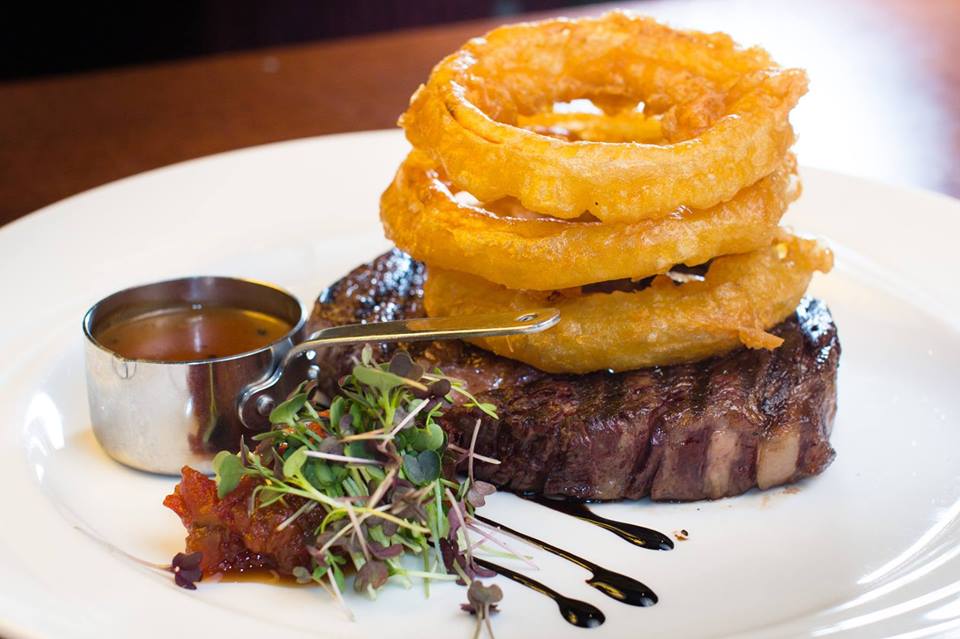 The chefs understand the nuances of beef and are able to prepare a perfectly grilled steak. It's how Brasserie On The Corner, Galway can deliver a great tasting steak, every time.
Using the most perfect Irish beef through local suppliers which only needs to be char-grilled to your liking, lightly seasoned for great flavour and served!
Love Seafood? They specialise in top quality, locally sourced seafood with daily specials based on the catch of the day.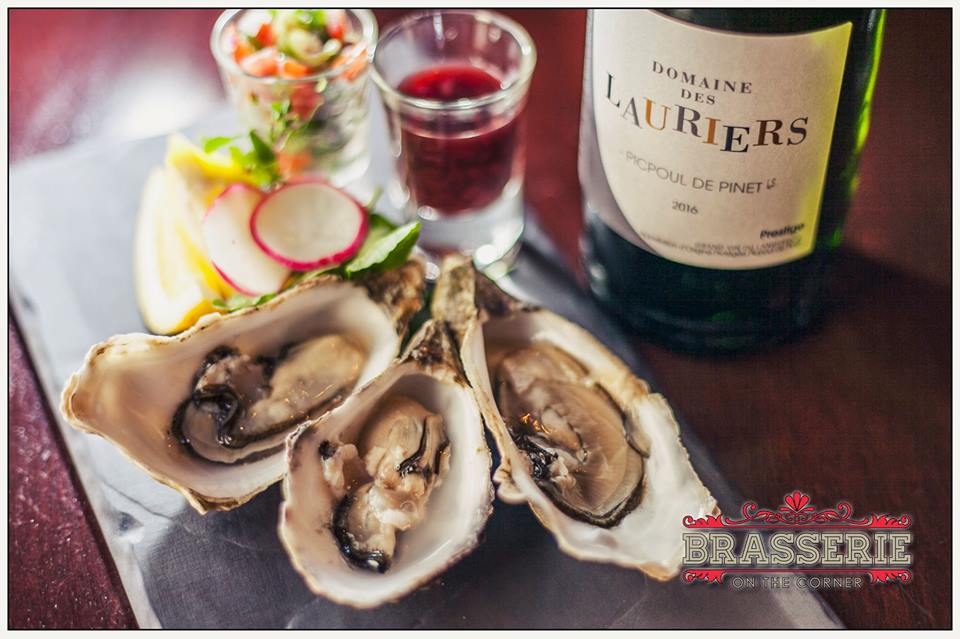 If you need a little help choosing which wine to pair with your meal the team is happy to make a recommendation!
There's Always Room For Dessert… ?? All desserts are made in house, daily by an expert culinary team!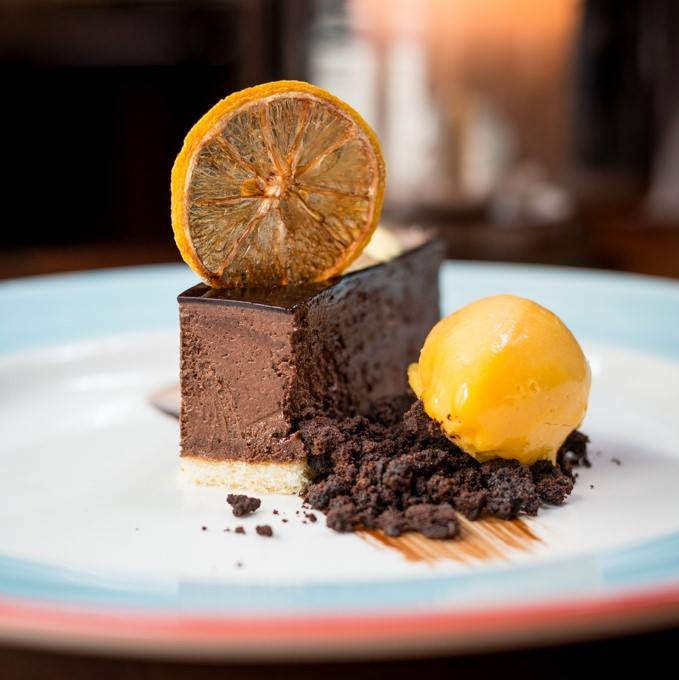 Whether you're into the posh pub food thing, or content with a pie, there's something to excite you right here because Bar Square's food is damn delicious.
Steak sandwiches are staple pub fare right through Ireland. Why? Because they're dam tasty and good value. When a steak at a pub might be quite expensive, steak sandwiches come in at far less whilst still feeling like you're getting a proper meal, much more than just a sloppy fast food burger.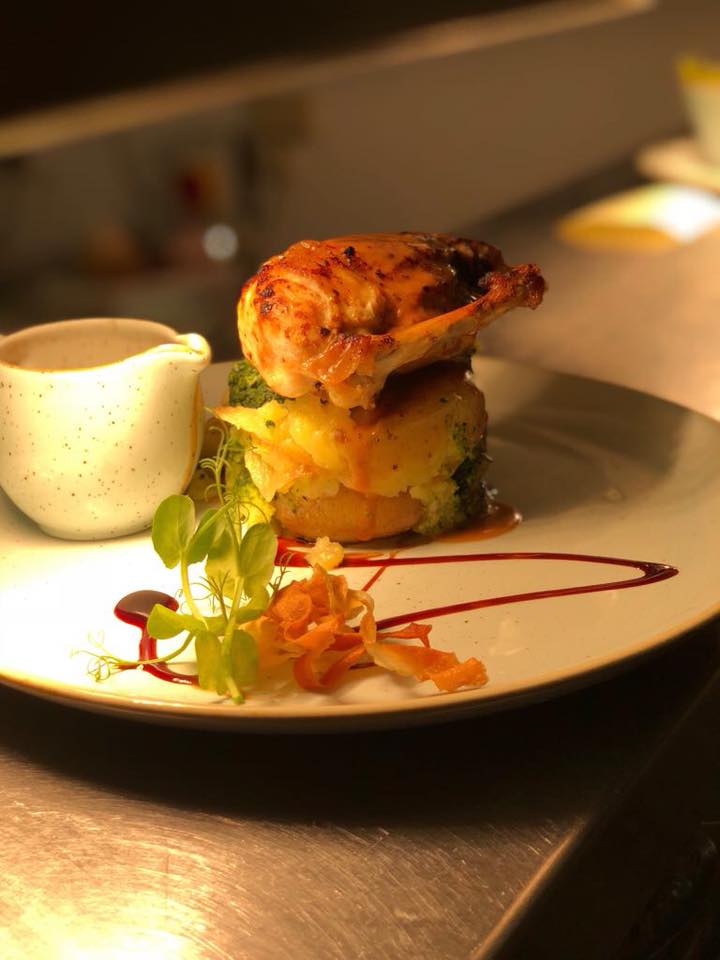 Nothing worse though than a steak sandwich with tough steak making it difficult to tear off each bite. At Bar Square is the complete opposite, tender, melt in your mouth with a strong smoky flavour and a pleasure to eat. Char Grilled Steak Sandwich includes 6 oz. Sirloin Steak on Freshly Toasted Ciabatta Bread with heaps of sauté onion and mushroom. The flavours were enhanced on this simple sandwich with a few layers of sauces like garlic and chive mayonnaise and pepper sauce. Served with a choice of wedges or fries it's great drinking food!
The Spicy Mexican Fajita is served on a sizzling skillet with tortillas, basmati rice, sour cream, salsa and guacamole. You can choose from Vegetarian, Beef, Chicken or Prawn.
Has both, a depth of flavour – with its combination of savoury and earthy flavours – and a fresh lightness from its generous use of fresh herbs, vegetables and citrus. Is vibrant, delicious, fresh and fun. It is also colourful, spicy, but subtle at the same time.
Also try Thai Style Salmon with Noodle, Soy, Garlic & Ginger marinated Darne of Salmon on bed on noodles & Thai vegetable broth or Bake Hake with Tomato, White bean &Chorizo Cassoulet.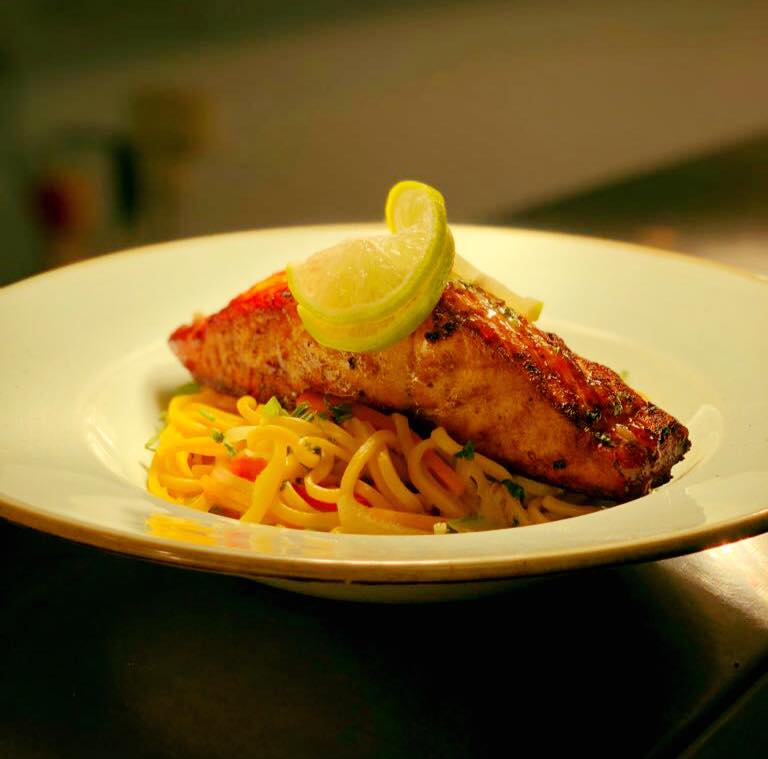 There's no wrong choice, just make sure you pair it with a cold beer!
7 Ground and Co dishes up deftly cooked food that includes early power breakfasts fueled by creamy oats, eggs your way and freshly squeezed juices and dangerously addictive Ground Mezze plate-falafels, Hummus, pickled cucumber, cabbage, and toasted pittas at lunch.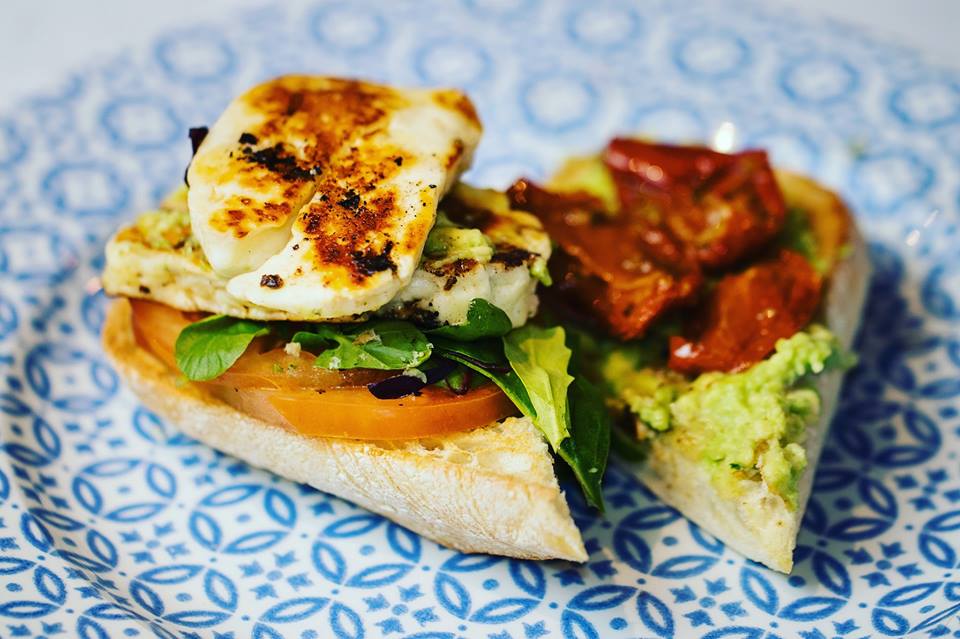 Grab it all to go including coffee, relax into a lengthy brunch or mid-morning freshly baked scone or sweet bread…. Lunch at Ground & Co is all about the salads and sourdough sambos, power bowls and old school classics, Ground & Co is the daytime joint you want to pop into.
The Sourdough sandwiches at Ground are a satisfying mix of local produce on freshly in house baked breads.
Sweet treats at Ground are all made in house by pastry chef Patsy, the breads will range from Sourdough to brown soda, they will be made daily. The desserts, pastries and cakes will change every day so checking the specials board is a must as soon as you pop in.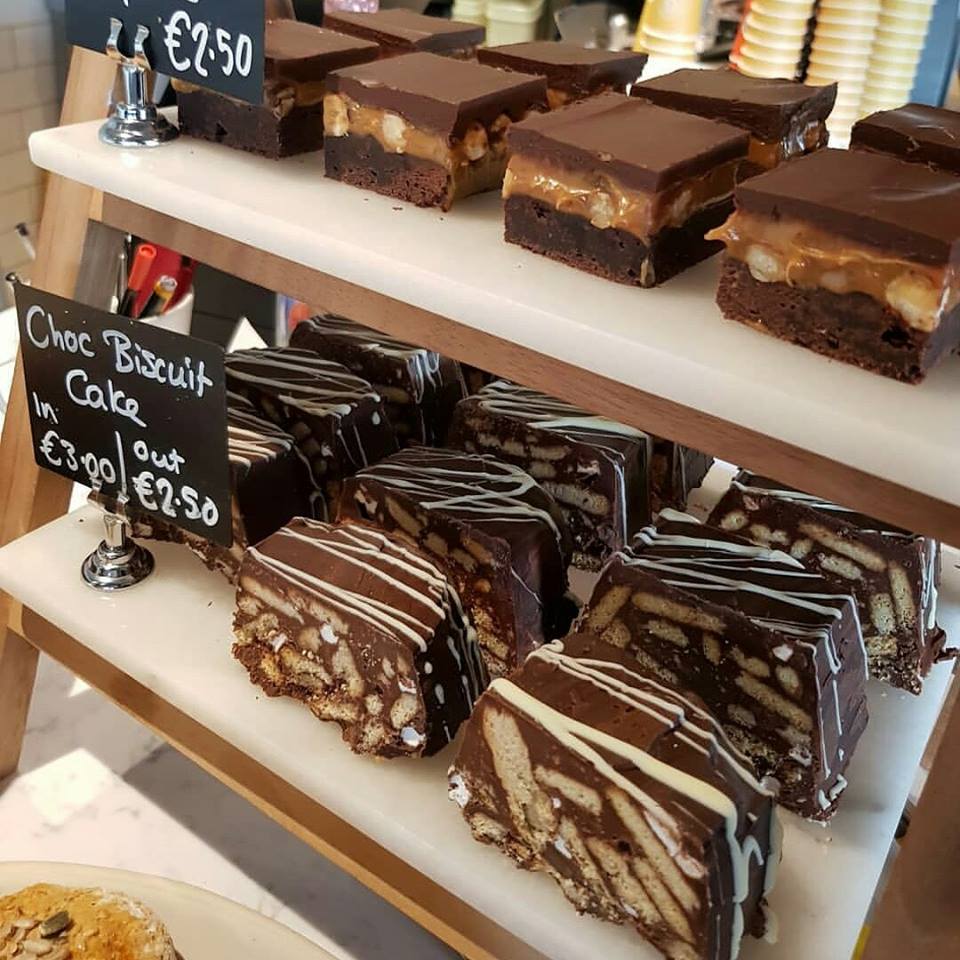 Whether it's the smell of bacon that gets your taste buds tingling or the need for fresh ground coffee, there's something wonderfully alluring about heading out for brunch or lunch.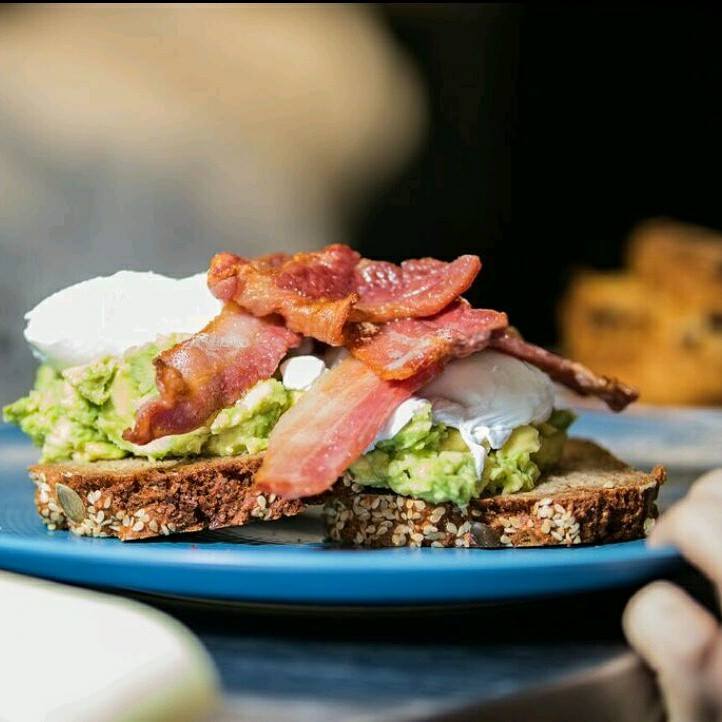 This is a comforting and happy place to be whether you're spooning up porridge or digging into something more consistent.
Sandwiches of all sorts are blurring the boundaries between breakfast and lunch and the omelette is as light as the breath of an angel.
Ground and Co consistently dots the Is and crosses the Ts in a way that makes it much more than a café with aspirations.
Both food and mood are beautiful, elevated and refined. The food-coffee balance also prevails at the light-filled and ever-packed Ground and Co has all your breakfast to lunch bases covered.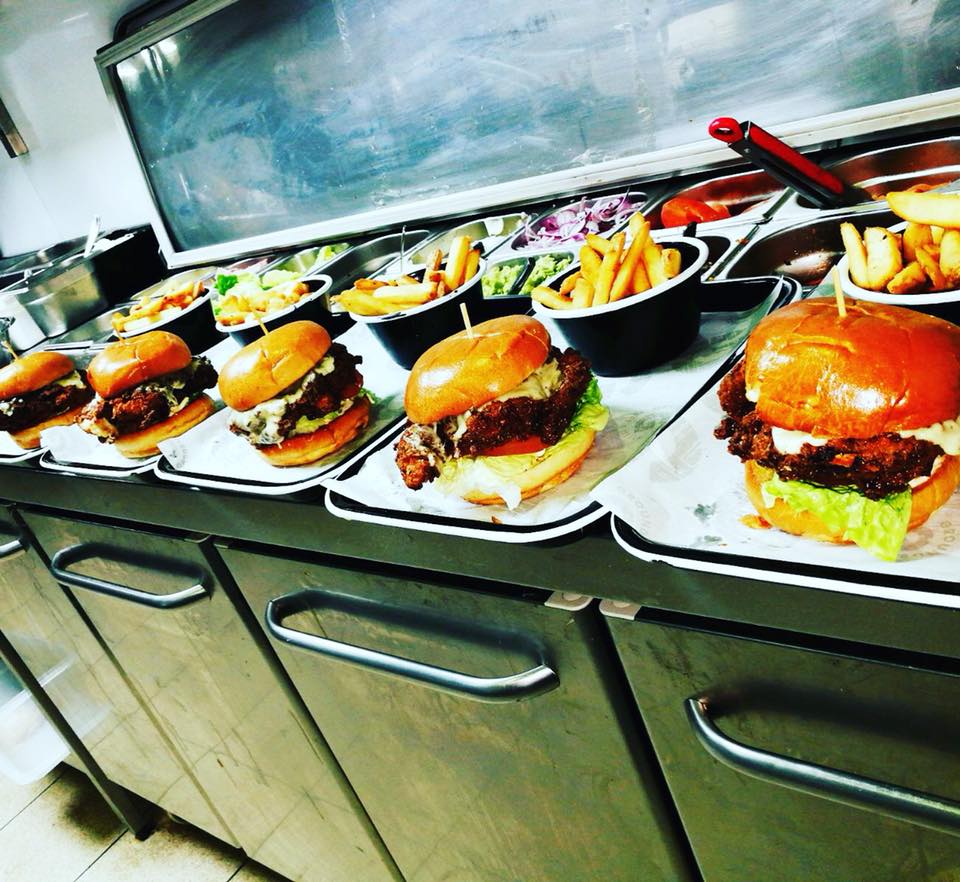 All food and coffees are good to eat in house or to grab n go. Ground & Co is open 7 days a week, Monday to Friday from 7:30am to 6pm and from 9am to 6pm on the weekend and Bank Holidays.
If there's a downside to Ground and Co, it's probably really only that it isn't closer to my house.
8 Knockranny House Hotel & Spa, Westport
Luxury 4* Hotel & Spa in Mayo. Combining a unique location, relaxing accommodation, award winning dining & great service.
Looking to dine out? La Fougère Restaurant is the hotel's multiple award-winning restaurant with Seamus Commons, one of Ireland's most respected chefs, heading up the team at this Westport restaurant and the food is impeccable; with fresh fish, caught and landed daily, locally reared beef and lamb with fruit & vegetables grown in Knockranny's gardens. Eating at La Fougère is all about relaxed fine dining, great food chosen from local producers and an interesting wine list.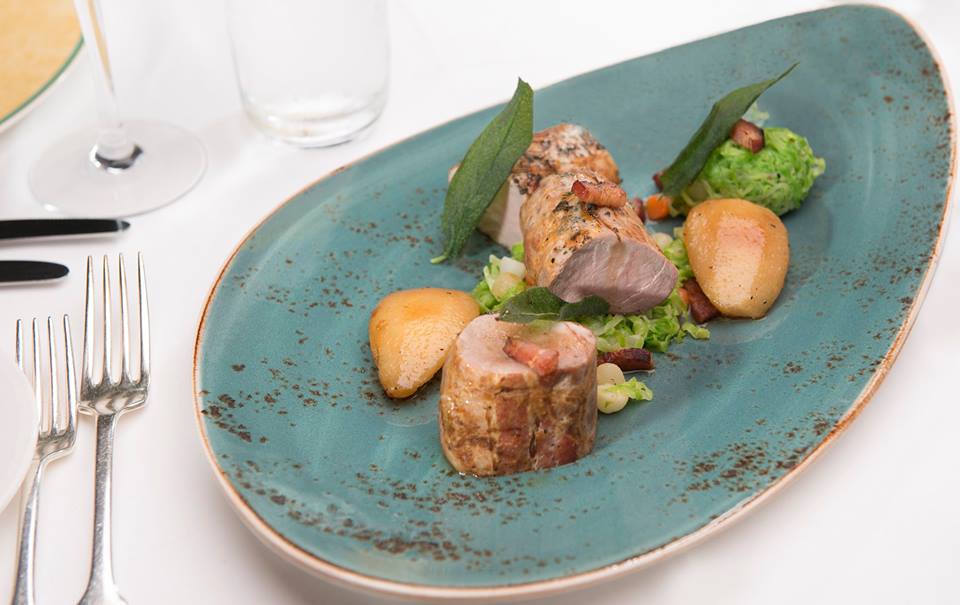 Inspired by the cinematic drama unfolding outside the windows, Knockranny House Hotel in Westport Mayo has just unveiled the stylish and sophisticated new look of its beloved La Fougère restaurant. Semi circular glassed room that has breath-taking views across to Croagh Patrick is the place you want to enjoy delicious food and wine.
Start your evening with Pan seared foie gras, apricot, almonds, carrot & ginger, seeded twist or Clew Bay scallops, compressed apple, fennel, crab.
For the main as a meat free option-  Mushroom orzo, blue cheese spinach, organic almonds would be our choice.
Sauces, sides and perfect accompaniments for the seafood are the chef's main goal, learning the ins and outs of each species and what goes well with what. A main menu serving asparagus, veloute, seaweed, shrimp, lime mousseline, surf clams sits alongside a Pan fried sole on the bone or try the Baked Atlantic hake, spinach purée, grilled scallion, black olive, Mediterranean vegetables , which outlines the variety, its cooking method and the perfect side.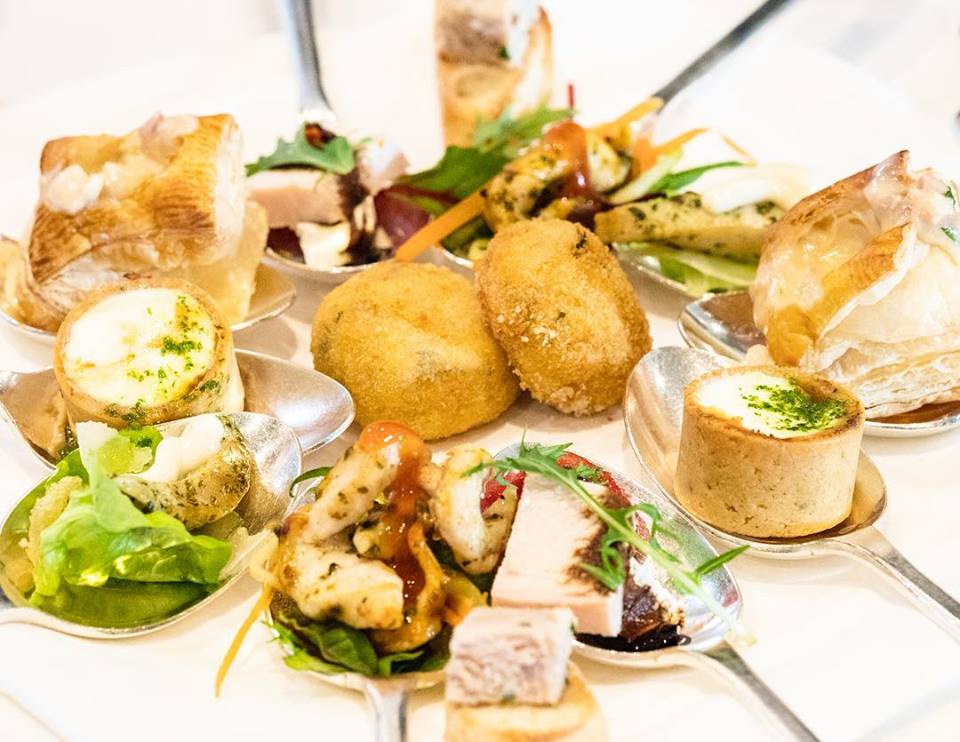 La Fougère is nightly with dinner served 6.00pm – 9.30pm (9pm midweek)
The menu is varied with a good balance between fish, poultry, meat and vegetarian options.
During the day you can enjoy cocktails and bites at the Brehon Bar, local food at the table, and Clew Bay views from the window. With menus created by award winning head chef Seamus Commons, who is recognised as one of Connaught's best chefs, the dishes reflect his philosophy of fresh, seasonal and local.
A place to relax, dine and drink, guests are welcome to visit throughout the day. From early morning coffees and scones, to long lunches overlooking the views of Clew Bay, the delights of afternoon tea, sipping Ireland's best cocktails, rolling into the buzz of dinner and drinks under the stars…
Among other delicious offerings included are local Clew Bay oysters, cracked crab claws, catch of the day from the local Mayo fishermen and locally -reared lamb, pork and beef. Fruit and vegetables come direct from hotel owners, Adrian & Geraldine's gardens.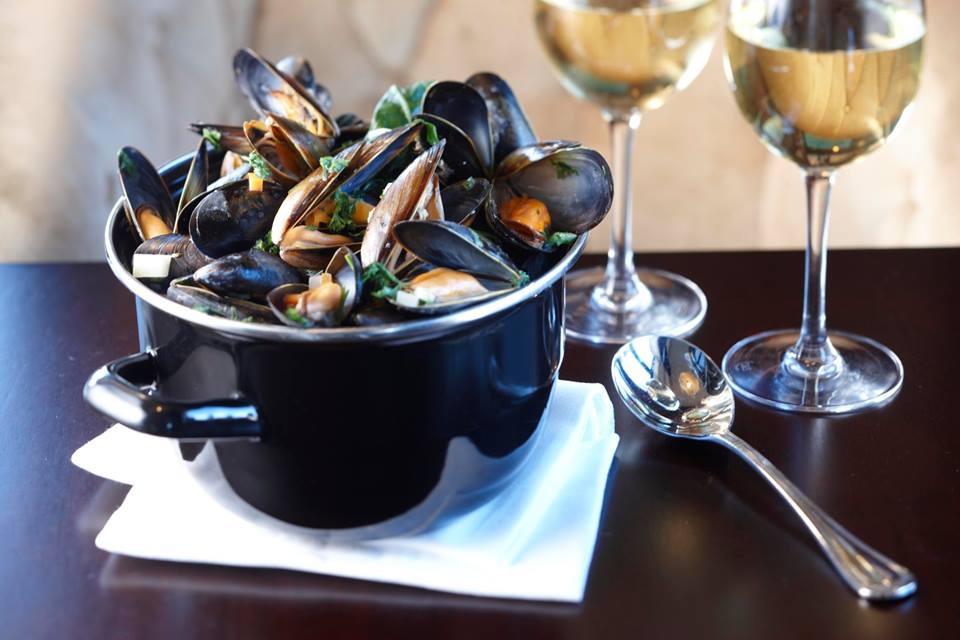 Brehon bar serving food daily from 12:30 – 9pm.
9 Crockets on the Quay provides a dining experience that perfects comfort food and drink. It's reassuring, familiar and timeless, the food is cooked with care using fine produce.
Crockets on the Quay is a traditional, spacious yet atmospheric award-winning bar with a fantastic Restaurant that's featured in the Michelin eating out guide, set on the famous river Moy's most scenic spot and Belleek Forrest as a backdrop.
And if you want to know what makes a real institution, it's all about hospitality. The food is comforting and well executed.
Crockets Quay Bistro offers bespoke service, drinks tightly focused on the menu, and food with immediacy, whether it's warming Traditional Turkey and Ham served with parsley whip mash and a homemade gravy, or a Crockets Chicken Dry Hot and Spicy served with basmati rice and a side of curry sauce. A star for the now.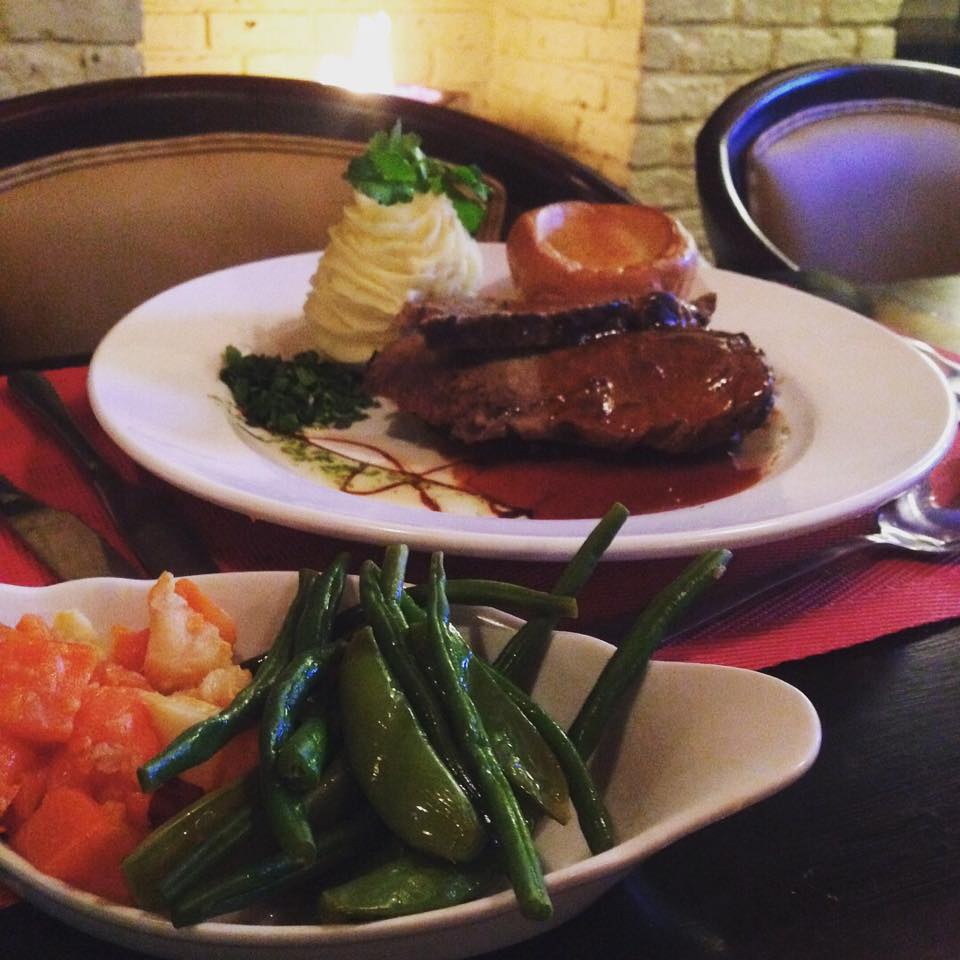 Amongst beautiful tasty things in their menu: Chicken stuffed with wild mushroom, cream cheese and spinach wrapped in Parma ham and puff pastry served on a bed of mash with gravy or Roast Beef served with Yorkshire pudding, Parsley whip mash and a selection of vegetables.
Start with: Irish Pork Belly – a Confit pressed belly of Irish pork served on a caramelized onion puree with a minted garden pea salsa & burnt apple liquid gel.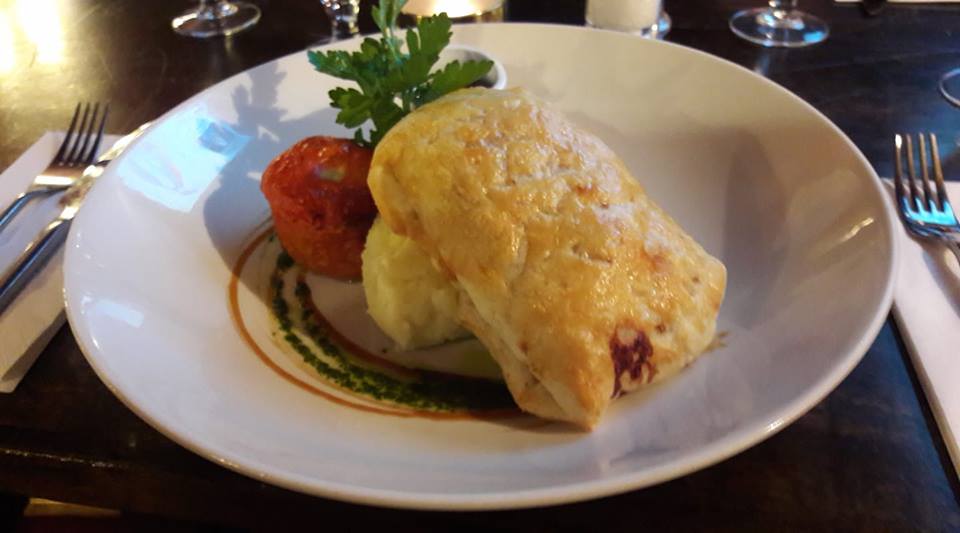 For main the Grilled fillet of seabass served with sautéed garlic crayfish tails, herbed quinoa, beetroot & artichoke purees & shaved pickled candy cane beetroot is an excellent option!
To finish on a high note choose one of their delicious desserts! Pretty as a picture!
Restaurant & bar right on the coast & the Wild Atlantic Way, close to Kinsale with magical Atlantic views over Courtmacsherry Bay.  The Pink Elephant offers patio for outside dining, extensive lawns and private parking.
Superb cuisine, specialising in West Cork local meats and seafood.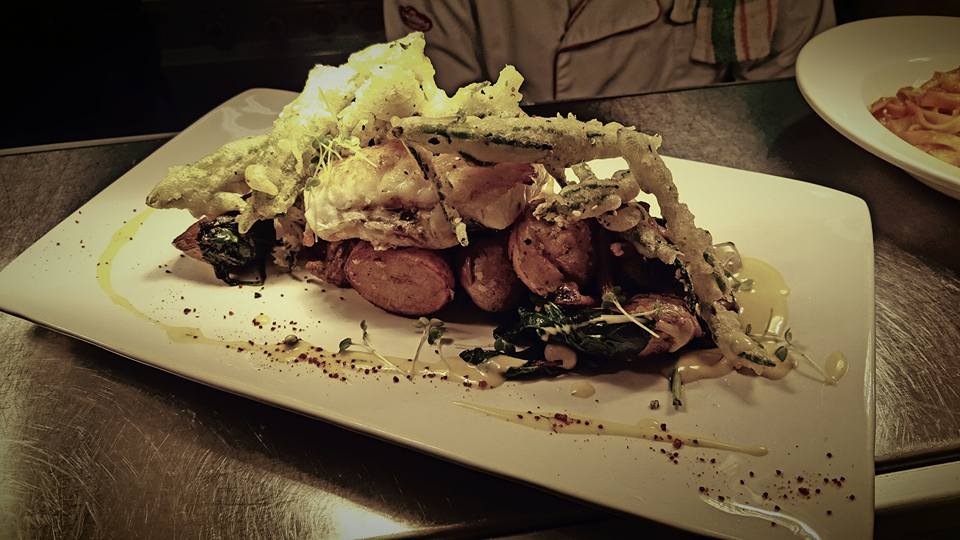 West Cork is blessed with wonderful ingredients.  Superb Irish meat, local growers, sea full of fish, craft cheeses and other delights.  Using the finest local products, all dishes are homemade with love. Everything is cooked to order, so dishes can be customised to particular wishes. They use quality ingredients in the recipes to prepare hand-crafted dishes that appeal to a range of taste preferences and dietary needs. There is always a choice of meats, fish and vegetarian.
Their menus change, using specials of the best produce at any time. Most dishes are gluten-free or can be adapted.
Sunday lunch at The Pink is a long-time tradition that's still very popular.  Lunch starts at 12:30 and is served until 3:30. Booking is strongly recommended as unexpected diners often can't be accommodated.
The menu features regular favourites together with a blackboard of changing specials.  For bar lunch on Saturdays and Bank holidays they also add some sandwich options. Perfectly paired with Blacks of Kinsale KPA now available on draft at The Pink Elephant.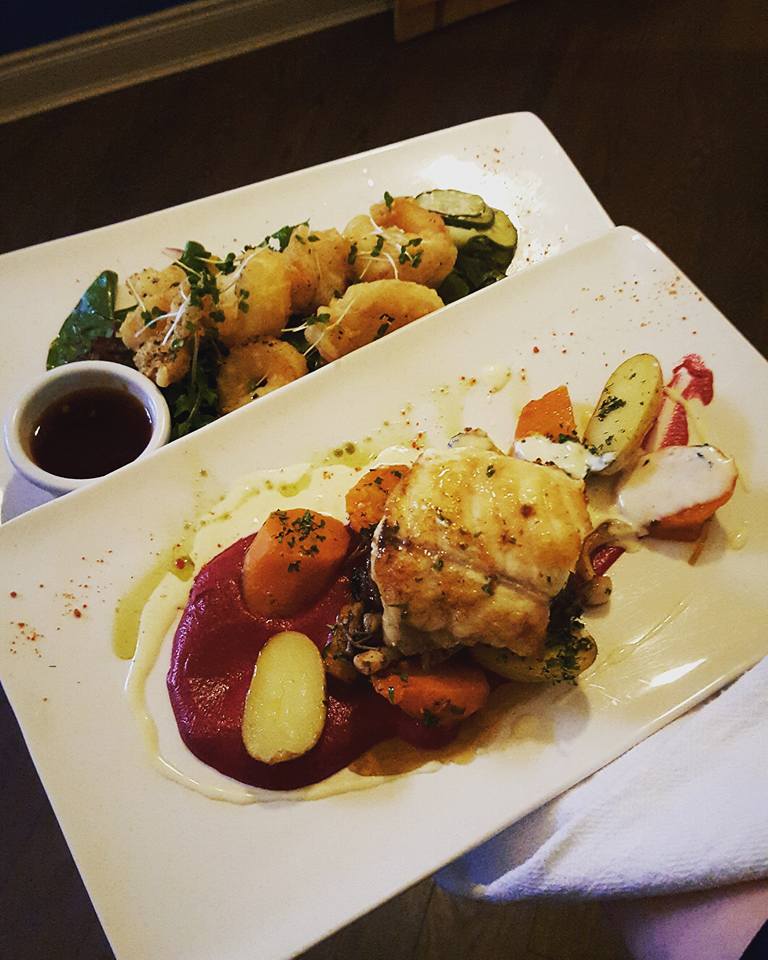 Always delicious specials. If you get the chance try tempura prawns & pan seared monkfish or monkfish medallions, topped with tempura samphire and a must – chef Will's creamy Atlantic seafood chowder and Brenda's famous chicken liver pate!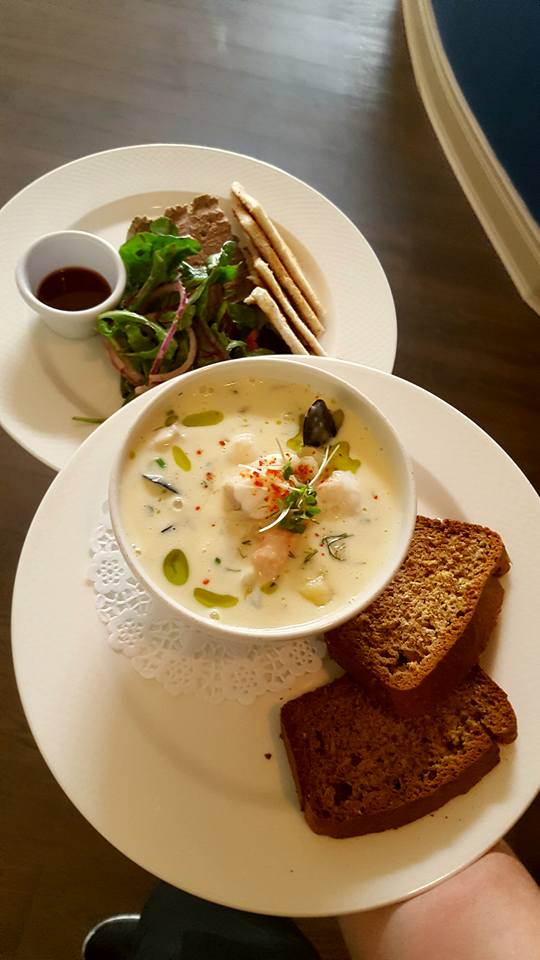 Current Opening
Currently open Wednesday-Sunday plus holidays.
Wed-Fri:  Open 5pm, serving dinner 6:00 – 8:45pm
Saturday: Bar open from midday, dinner 6:00 – 8:45pm
Sunday: Open 12, lunch 12:30-3:30, dinner from 5 – 8pm
On Saturday May 12th, 19th & 26th not serving lunch.
Do please book for evenings and Sunday lunch to ensure availability.  Additional opening follows soon.
What to expect: a warm welcome, delicious dining and superb scenery guaranteed!
Enjoy the view, the sunshine, most-local craft beer and delicious food!