For 10 people.
Cooking time: 20 min
380g potatoes
100g white flour
55g butter
1 teaspoon salt
Peel and cut the potatoes in four.
Cook them in a saucepan filled with boiling water.
When the potatoes are tender, drain them and allow the steam to escape 2-3 minutes.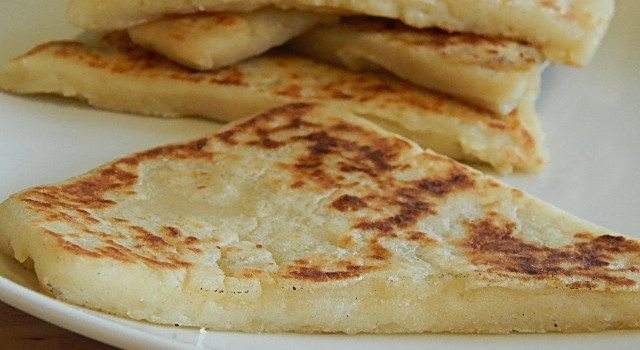 Then add the butter and salt and make to smooth puree.
Add the flour to the mashed potatoes and mix with a wooden spoon, until you obtain a very homogeneous dough.
Spread the dough on a well-floured work surface and cut out squares about 8cm long and 4mm thick.
Heat a frying pan over medium heat, without adding any fat, and brown the patties 4 to 5 minutes on each side, one after the other.