Base
Vegetable oil to grease the cake pan
175 g chocolate cookies
55 g unsalted butter
Baileys Mousse
225 g dark chocolate broken into pieces
225 g broken milk chocolate
55 g of brown sugar
350 g of cream cheese
425 ml of cold liquid cream
4 good spoonsful of Baileys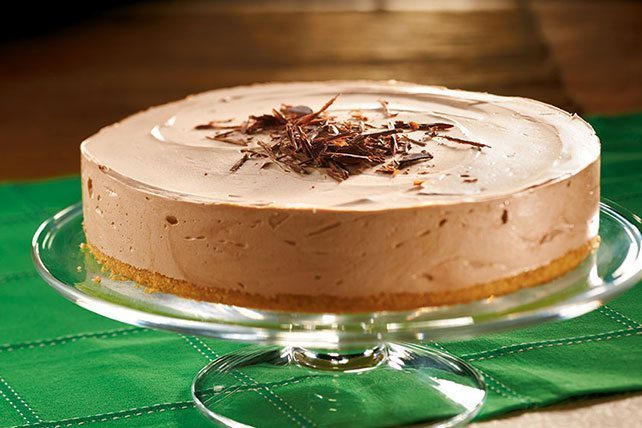 Preparation 25minutes | Fridge 2hours
Cut out a circle of parchment paper.
Place it on the bottom of a 20 cm diameter cake pan (removable bottom).
Grease the cake pan.
Place the cookies in a bag and beat them with a rolling pin to crumble them.
Melt the butter in a saucepan over low heat.
Add the pieces of cookies and mix.
Spread this mixture at the bottom of the cake pan, pressing well with your hands.
Store 1 hour in the refrigerator.
Melt the pieces of dark chocolate and milk chocolate in a bain-marie.
Let cool.
Whip the cold liquid cream in a separate bowl.
In a food processor, whisk the brown sugar and the cream cheese.
Add to the whipped cream, then pour the melted chocolates and the Baileys.
Transfer the mixture into the cake pan and smooth the top with a flat spatula.
Leave to cool for at least 2 hours and it's ready to eat!