One onion
800g potatoes
2 tablespoons chopped dill
1 teaspoon of celery salt
25 g butter
2 tablespoons olive oil
2 handfuls of watercress
Vinaigrette
2 tablespoons walnut oil
2 tablespoons lemon juice
Serve with
4 smoked mackerel fillets with pepper or 4 salmon steaks
Lemon quarters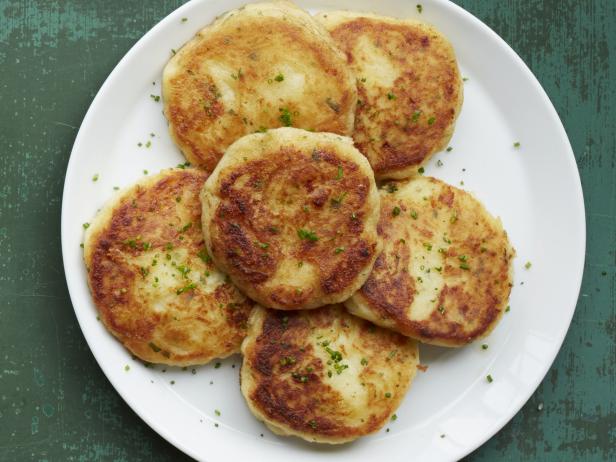 Preparation 10 minutes | Cooking time 10 minutes
Peel the potatoes.
Grate the onion and potatoes.
Transfer them to a clean towel and squeeze hard to remove as much liquid as possible.
In a salad bowl, mix the grated potatoes and onions with dill, celery salt and pepper.
Divide the preparation into 8 equal portions.
In a large skillet, heat half of the olive oil and half of the butter.
Add 4 servings of potatoes to the pan and flatten them.
Fry about 4 min. on one side, flip them gently and cook for 4 minutes.
Transfer them on paper towels and repeat the operation with the rest of the portions.
Reheat the mackerel fillets.
For the vinaigrette, mix the walnut oil and the lemon juice.
Salt and pepper.
Pour over watercress and mix.
Spread the watercress and Boxty on the plates. Put the mackerel flesh on top.