Cooking Time: 40 min
210g of flour
3 larges apples, peeled and diced
150g of brown sugar
110g of butter
2 big eggs
1 teaspoon baking powder
1 pinch of salt
1 teaspoon of cinnamon
1 teaspoon of milk
For the crumble:
50g of flour
50g of vanilla sugar
50g of butter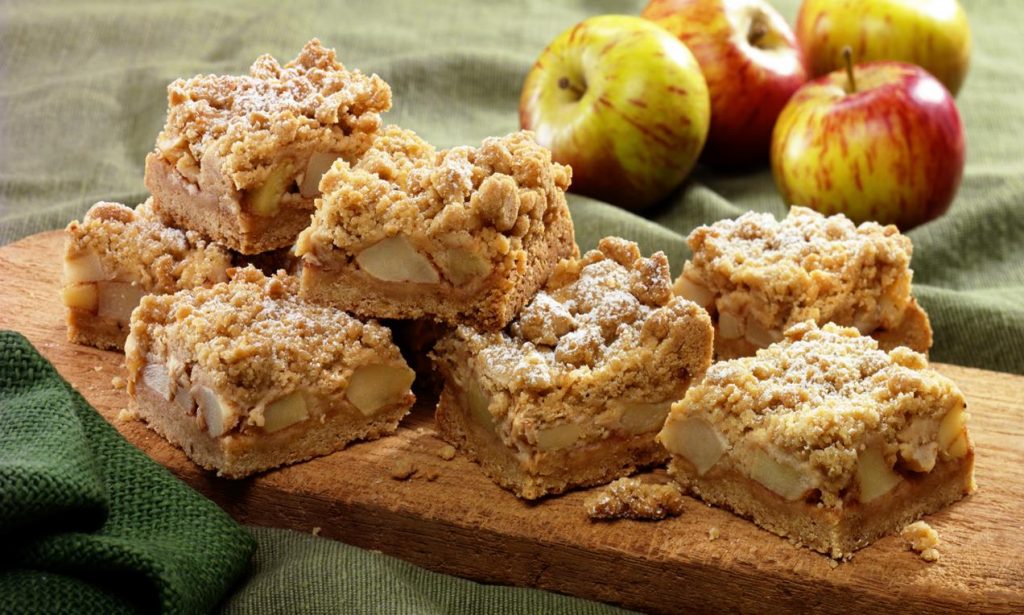 Preheat the oven 180°C
Grease and cover with greaseproof paper a cake pan.
Mix the butter and the brown sugar in a large bowl, using an electric mixer to create a well-bonded dough. Add the eggs, one by one, and mix until they are well incorporated. Sprinkle with flour, baking powder and cinnamon and mix to form a compact paste.
Peel and cut the apples in small dice. Put them on the dough and mix to incorporate well.
Drop the mixture into the cake mold.
Prepare the crumble by mixing the sugar, butter and flour by hand in a container until you get a sandy paste.
Sprinkle the crumble over the apples mixture.
Bake for 40 to 45 minutes, until the crumble is golden brown.