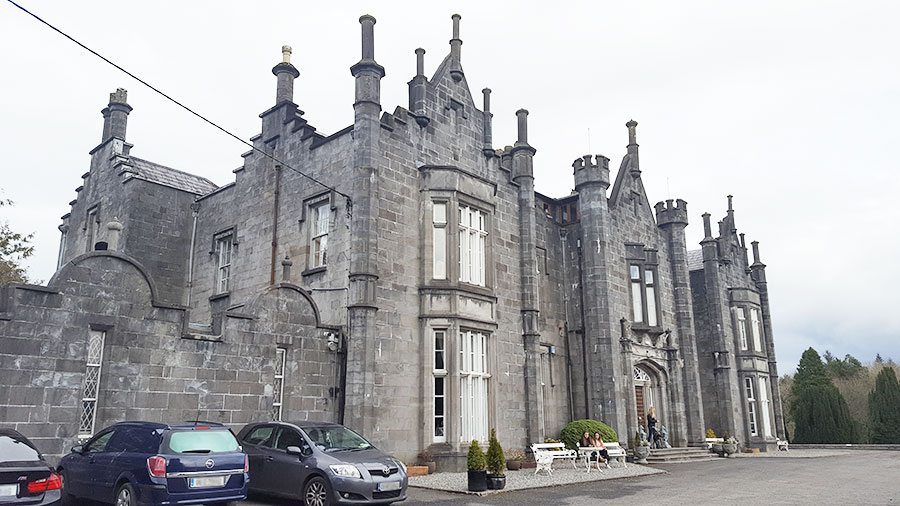 Situated in the old stable buildings adjacent to the Castle, in this intimate but quirky space, lovingly created by Lilly Lenahan & Crean Kitchens, working with local tradesmen, many of the materials from Belleek Castle have been beautifully repurposed to create an environment that reflects both the history of the castle and the Wild Atlantic landscape in which we live.
Interiors include a warm, earthy jostle of country style furniture, a shared table and jewel like colours in fabrics, cushions.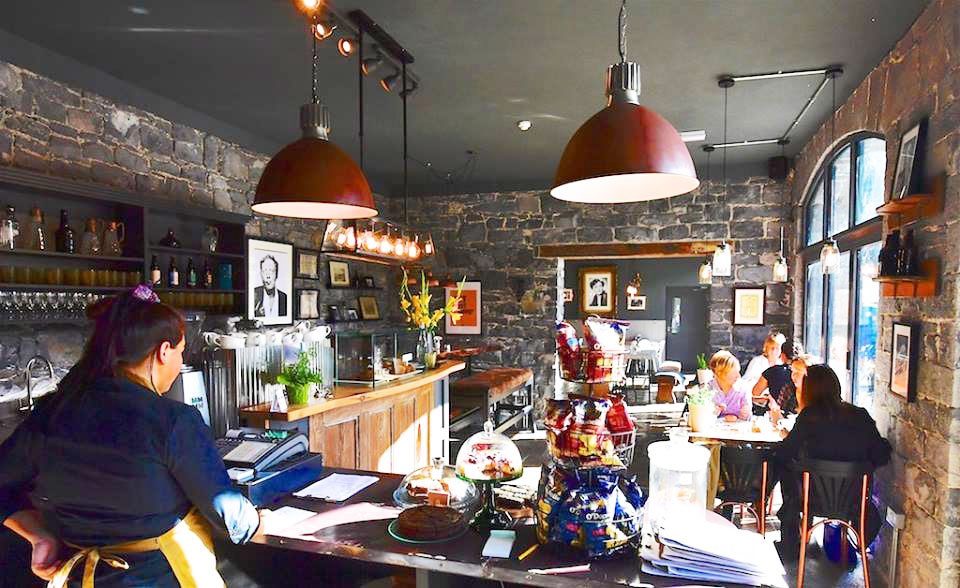 Every spare surface seems to be covered with history and the general vibe is both warm and welcoming, making you feel like you're sitting in your own lounge room.
The menu is where it pays to indulge yourself.
For breakfast or if you don't fancy the cake parade, but still have a sweet tooth, eating at Jack Fenn Courtyard Cafe is a great excuse to order the granola served with Greek Yogurt, Organic Honey and Mixed Berry Compote.
If you have a sweet tooth, the pistachio cake is actually what you're looking for! Dessert here is going to change how you feel about having cake any time of the day because the sweet intense layered cake is rich and yet refreshing at the same thanks to the ice cream served separately, that cuts through its richness.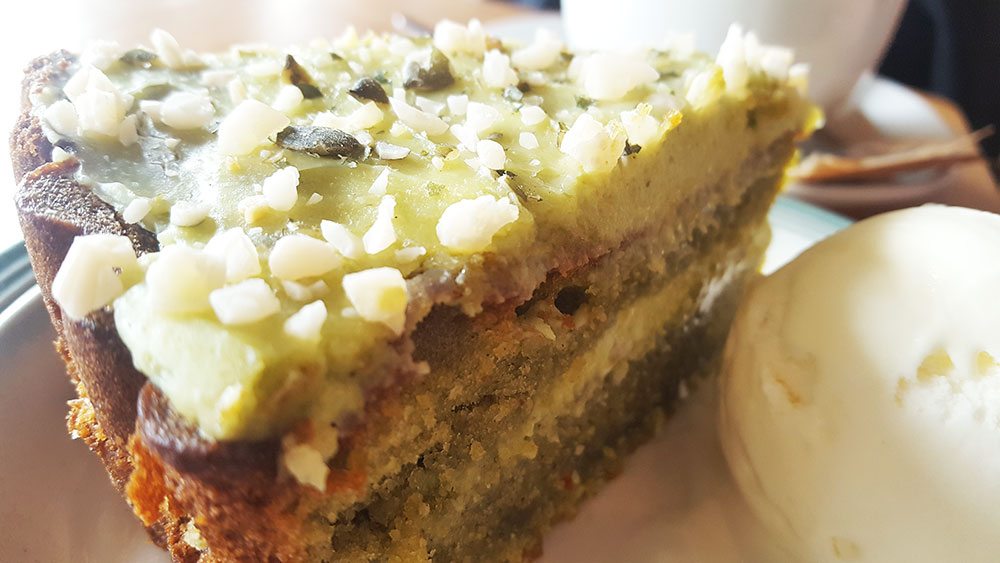 And while you might be tempted to eat waffles all day, trust me you will want to do so – light edges and crispy while the middle was left fluffy and airy – you might call this bliss, it'd be a shame to skip the rest of their menu.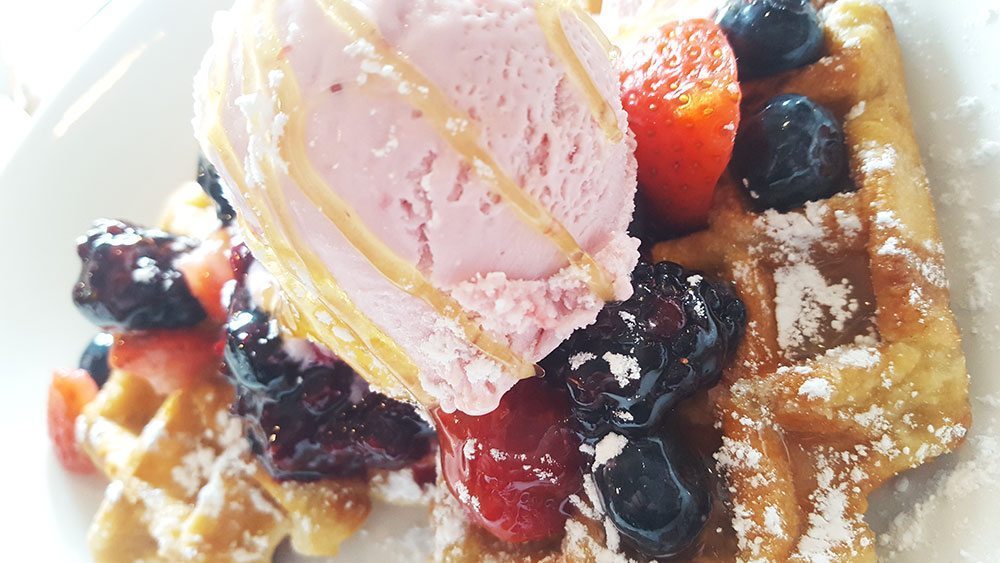 The health-conscious will swoon over options such as the flavourful Trio of Quinoa with marinated peppers, beetroot, avocado, sweetcorn, honey roasted walnuts, seeds and lemon and herb dressing, while those keen for something a bit more indulgent should order the Pulled Pork Ciabatta or Peppered Pastrami Bagel. Coffee comes courtesy of BeanWest Roasters in Westport, County Mayo. They have their own house blend which is unique to Jack Fenn's. They also have a wide range of teas sourced from the Irish Tea Company in County Roscommon.
If you're after something considerably more substantial, get a Duck Salad with pomegranate, orange segments, cucumber, curried quinoa and toasted pinenuts. The goat's cheese salad is also deeply satisfying.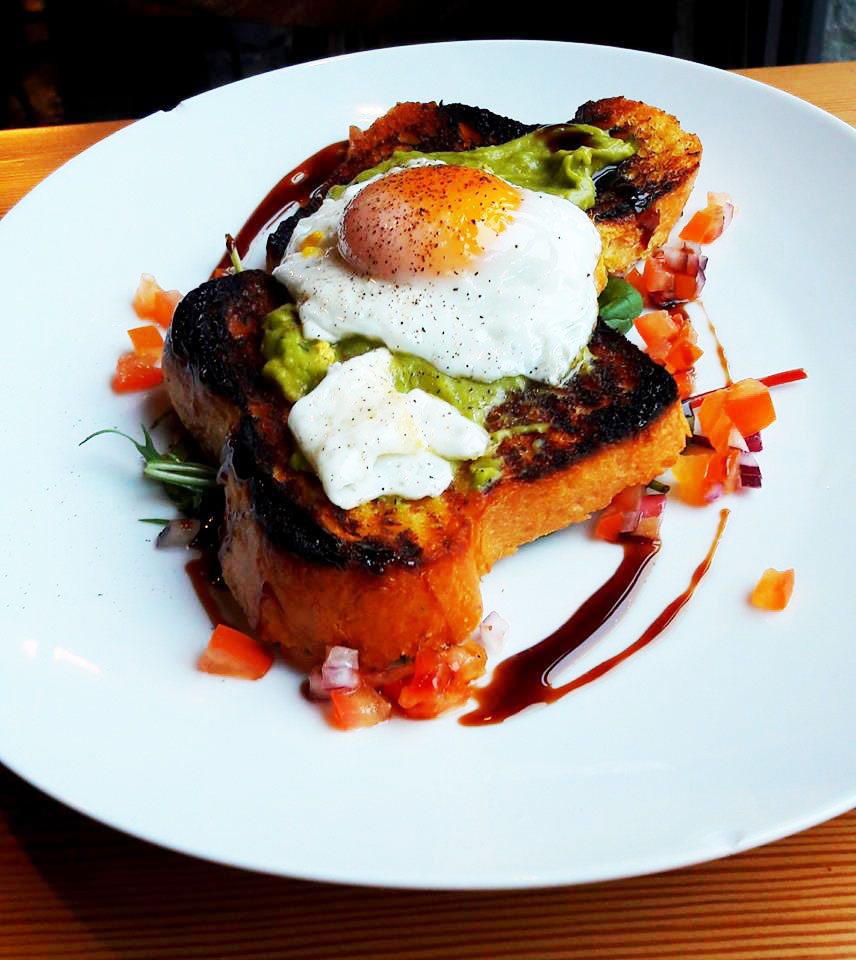 Can't eat meat, dairy or wheat? This café goes beyond the solitary veggie or gluten-free option and offers plenty of inspired dishes that can be accessorised to meet your dietary needs.
We love this menu ninja engineered as every dish to easily adapt to any restriction; we're happy to see more of really exciting vegetarian cooking.
The food alone is enough to get us planning a return visit, but they haven't neglected the bar.
Make it a boozy lunch and work through the wine list, which is heavy with wines we desire from Puna Snipe Organic Merlot as well as Pinot Grigio or Sacchetto Prossecco Italy.
From the start to the Finnish we were well looked after, friendly service from all staff and value for money.