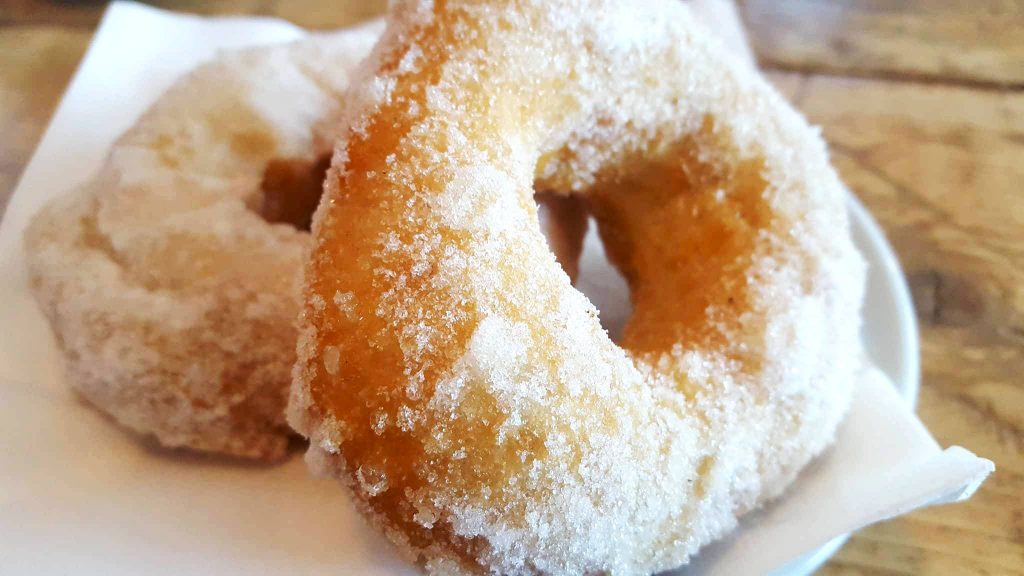 Sampled one of these sweet morsels of fluffy sugary warm freshly made goodness today at the Passione by the slice.
Dusted with sugar, these delicate Italian-style doughnuts, ciambelle, fluffy on the outside, with a subtle crunch to their exterior, are well worth the sticky fingers! Heavy on flavour and light on regrets 🙂
Every bit of it is worth the visit to this sweet little nook of a place.
This typical Italian cafe is a new lovely little spot in Sligo town where you'll enjoy coffee, Italian favourites like arancini, pizza, the delicious tiramisu or a glass of wine at any time of day.
The subtle and understated wood decor matches its no-nonsense name. You can feel the passion in every single detail around this lively feel little cafe. Everything perfectly arranged, nothing misplaced and all delicious.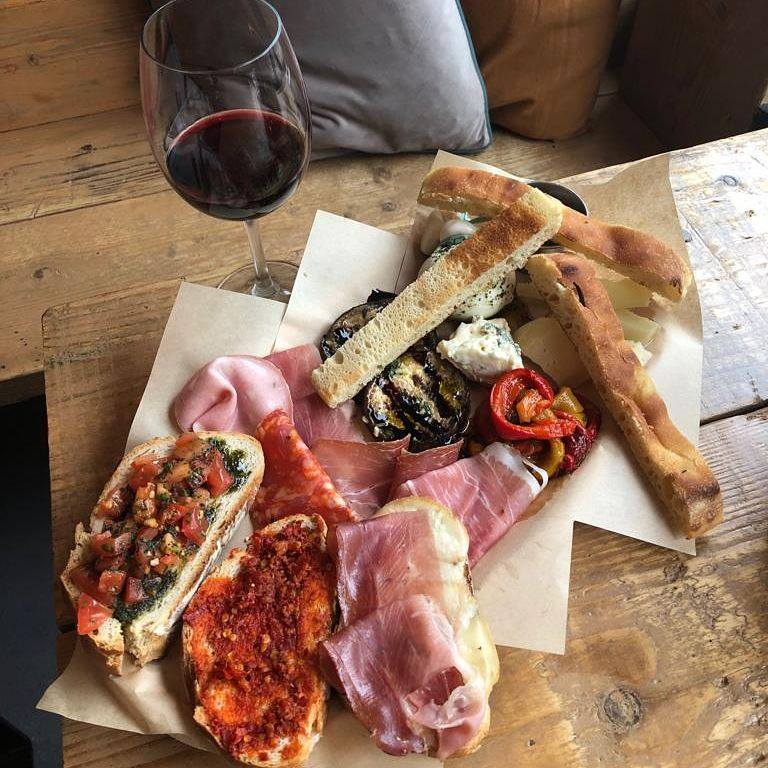 Serving up perfectly brewed coffee and amazingly crafted selection of Italian goodies is a great place for a lunch meeting, or a place to eat away your hangover.
You could easily spend here a lazy weekend lunch or all afternoon without even realising. The coffee is of a superb quality, and their menu will have you coming back every chance you get. Mix that with their great service and atmosphere, and you've got yourself a winner.
Passione by the slice opened its doors in the heart of Sligo on February 5th, 2018. The owner, Simone Volante, wanted to bring some diversity to the neighbourhood. Simone shares his experiences of Italian cuisine, offering a wide variety of wines, paired with authentic Italian tapas.