Rory Gallagher International Tribute Festival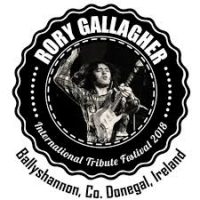 Rory Gallagher International Tribute Festival 2018 takes place in the town where the world's greatest Guitarist was born – Ballyshannon, Ireland
Period: 4 days at this end of May or June
This years: 31st May – 3rd June 2018
Ballyshannon Folk and Traditional Music Festival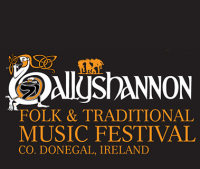 The sounds of traditional and folk music echo from the streets, pubs and Marquee concerts along Donegal's Wild Atlantic Way.
Period: 3 days at this of July or early August
This years: Friday 3rd August – Monday 6th August
Ardara Walking Festival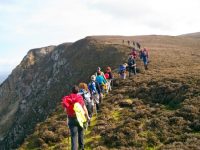 Ardara's renowned Walking Festival with Short, Medium & Strenuous Walks.
Period: 2 days Mid-March
This years: 16 March 2018 to 18 March 2018
"Cup of tea" Traditional Music Festival

Ardara is home to the famous Cup of Tae Festival ("The Sweet Cup of Tae" is a favourite reel played by traditional Irish musicians and alludes to the addition of a drop of potin or whiskey to a cup of tea). This festival is held annually and celebrates traditional Irish music which brings musicians from all over Ireland and abroad to both play their music and join in the teaching sessions for those who attend the festival.
Period: 3 days at this end of April – early May
This years: Friday May 4th to Monday May 7th 2018
Seafood Festival

Four day event promoting local fresh seafood. Featuring contemporary music and street performances and participatory arts events. Come and join in the fun of this great seafood weekend. Activities include fireworks, carnival bands, street performers, seafood barbeques, live music, raft race, crab dressing demonstration and kite surfing.
Period: One week-end in May
This year:
Jazz and Blues Festival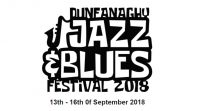 The Dunfanaghy Jazz & Blues Festival will feature a series of free live gigs 10 different music stages in pubs and bars throughout the village of Dunfanaghy.
Period: 4 days mid-September
This year: 13th September – 16th September 2018
Earagail Arts Festival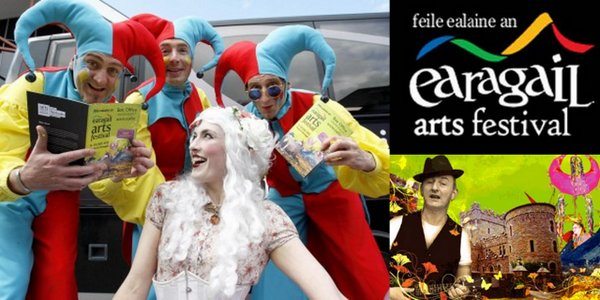 Earagail Arts Festival brings inspiring performers to this captivating European frontier, showcases artists native to the area and provides opportunities for cultural exchange, in venues from purpose built theatres and galleries, to village halls, forests and beaches, creating a unique cultural experience in the most unlikely of magical places.
Period: 19 days in July
This year: 7th July – 29th July 2018
Scoil Acla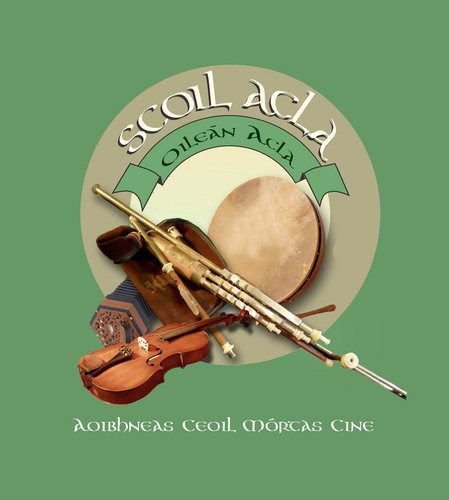 Scoil Acla is an annual summer school on Achill Island that has been promoting traditional Irish music, arts and culture for the past 30 years. At the heart of Scoil Acla is tuition – for all ages and abilities – in a range of traditional musical instruments, including the harp, uileann pipes, fiddle, concert flute, bango, concertina, tin whistle and accordion. Scoil Acla hosts a highly respected writers workshop, along with regular concerts, poetry readings, drama performances and art exhibitions. Classes are offered in Gaeilg' Acla (Achill Irish language) and courses in the visual arts are also provided.
Period: at this end of July
This year: 28th July – 4th August
The Achill Yawl Festival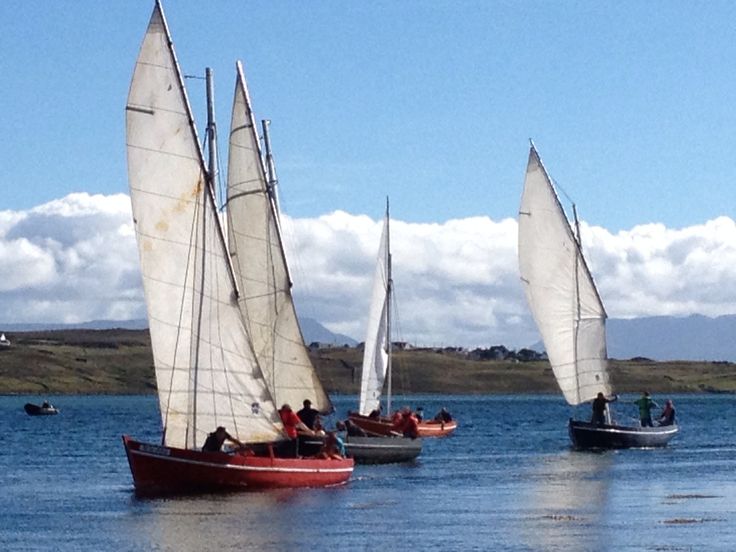 The Achill Yawl Festival (Cruinniú Bádóirí Acla) is an annual series of races involving traditional Achill yawl sailing boats. The races take place at various locations around Achill Island, including at Mulranny and Clare Island off the west coast of County Mayo, Ireland
Period: on several week-ends in July and September
This year: dates no published yet
Ballina Street and Arts Festival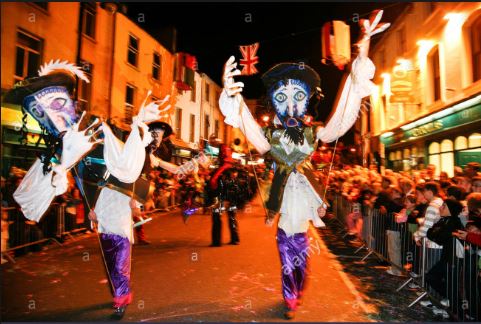 Ballina Salmon Festival is one of the West of Ireland's longest running family festivals, attracting crowds of over 250,000 annually to the North Mayo Capital.
The festival was originally named the 'Moy Salmon Festival', based on the fact that Ballina was home to one of the best rivers in Ireland, with the best fishing waters and salmon in the country. This is of course the case to this day, and Ballina, with its strong fishing heritage is known today as the 'Salmon Capital of Ireland'.
Period: One week in July
This year: 8th July – 15th July 2018
Strandhill Surf Festival
The Co. Sligo Open is one of the longest running surf contests in the country.
Period: 2 days in August
This year: 4-5 August 2018
Cairde Sligo Arts Festival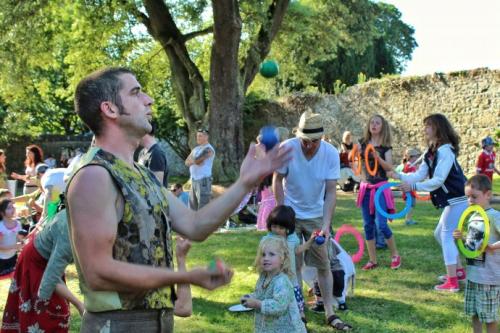 Cairde Sligo Arts Festival a week of Music, dance theatre, children's events, visual art, street art and spectacle, Park Fest and more…
Period: 9 days in Mid-July
This year: 5-15 July
SeaFest – National Maritime Festival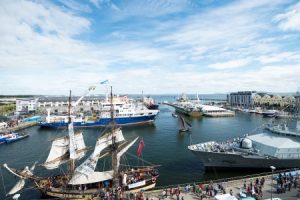 SeaFest is Ireland's national maritime festival and takes place in Galway Harbour. Discover all about our oceans – from how we explore our seas, creatures of the deep, the ships that transport us and the fascinating tales from the deep. Take part in interactive activities, watch demonstrations and tour ships and vessels. SeaFest covers all things marine – from seafood cookery to science, cultural history to deep sea exploration and much more! SeaFest is a fun, free summer festival for all ages, and it has quickly become one of the most popular summer festivals in Ireland.
Period: 3 days at this end of June – early July
This year: 29th June – 01st July 2018 
Galway Garden Festival is held in the beautifully restored Claregalway Castle in early July. Nursery suppliers from across Ireland will share a wealth of planting experience with all who browse the plant stalls' extensive range of plants, trees, seeds, and shrubs. Garden equipment, from hoes to glasshouses to woven willow baskets. Celebrated gardeners will provide advice and the work of organisations such as Bóthar, The Beekeepers Federation, and The Organic Centre, Co Leitrim, can be appreciated at the stands in the castle grounds.
Period: early July
This year: 30th June - 01st July 2018 
Wild Atlantic Shanty Festival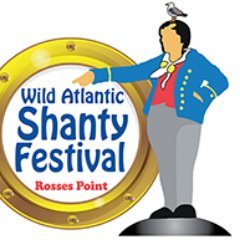 Sligo's Martime Village Rosses Point is hosting the Annual International Festival Shanty Festival taking place 15-17 June, a fantastic festival of songs and music of the sea.
The event attracts a great range of both Irish and overseas performers who fill the village with the sounds of the sea. It aims to celebrate the maritime heritage of Rosses Point, while promoting the lifesaving work of the R.N.L.I, along with bringing the songs and traditions of seafaring to a wide audience.
Other elements include literary events, boat races, swims, duck races, concerts and free music performances on the streets and in the pubs.
Period: 3 days in June
This year: 15-17 June 2018